South West and South Central Montana Cities: History, Maps
Bozeman, Montana, Cultural and Educational Center of South Central and Southwest Montana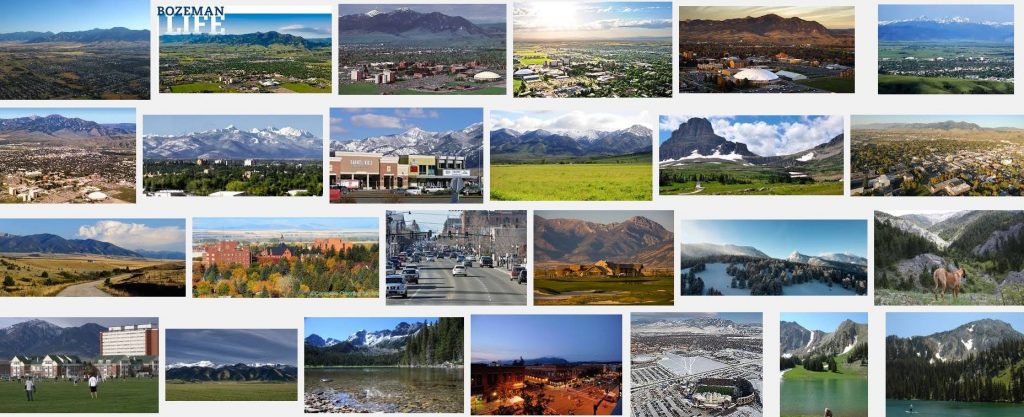 In 1864, W.W. Alderson described Montana's Gallatin Valley, home to Bozeman, as "one of the most beautiful and picturesque valleys the eye ever beheld, abounding in springs of clear water." In the late 1800's many agreed, calling it "The Egypt" or "The Garden Spot of Montana."
The Ski Town, Big Sky, Montana's Skiing Mecca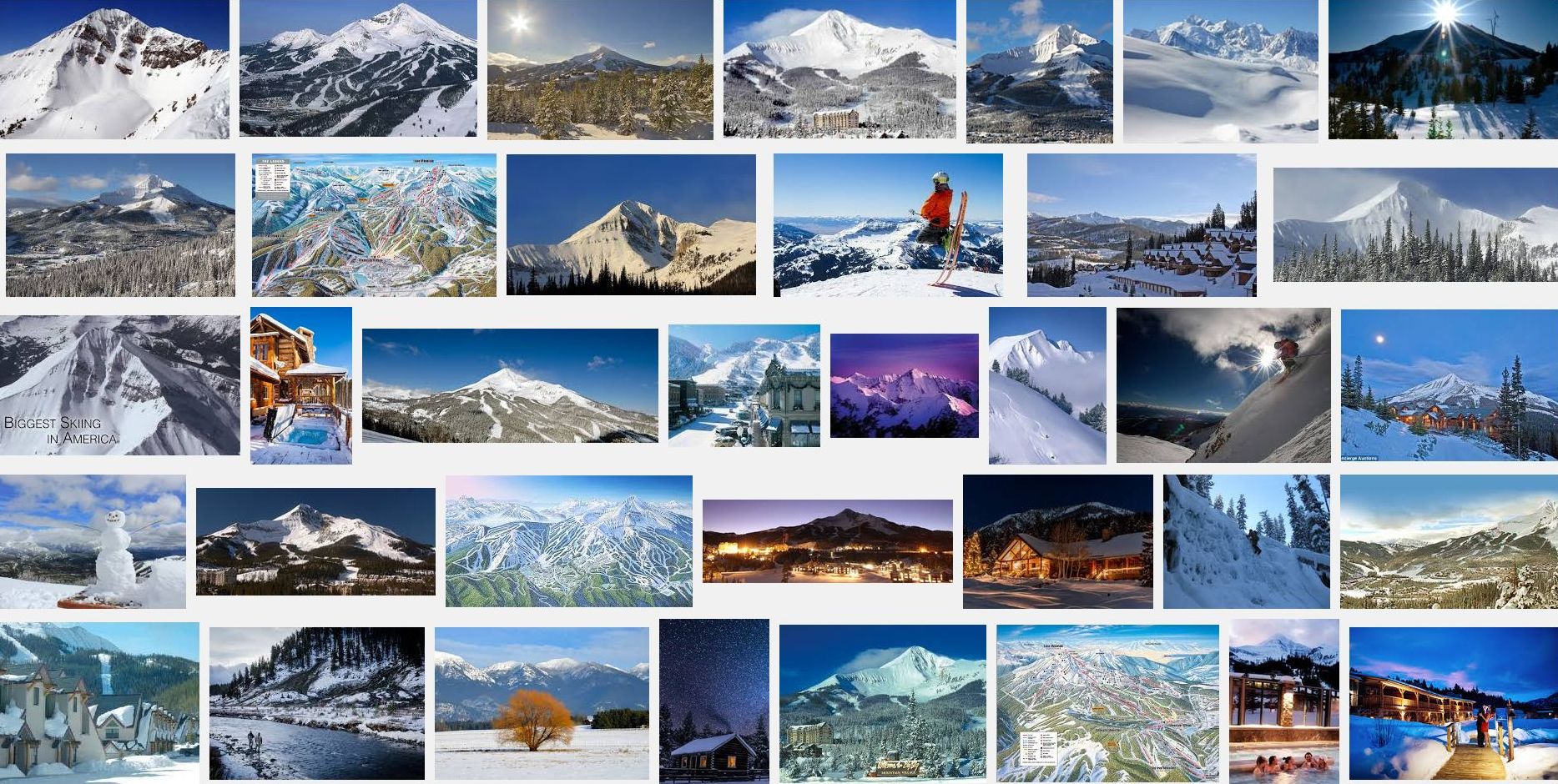 Until the early 1970's, Big Sky (coined from the term in the A. B. Guthrie novel, "Big Sky") was a quiet southwest Montana ski area along the Gallatin River with a few guest ranches and little else. Today, Big Sky Resort is the largest ski resort in the US.

The City of Belgrade, Montana, Home of Montana's Busiest Airport
Belgrade is a sister city to Bozeman and an intrinsic part of the growing Bozeman-metro area. The 12th largest city in Montana and home to about 7800 residents, Belgrade is an affordable, family-oriented western Montana community and home to Yellowstone International Airport.

The Cowboy Town of Ennis, Montana, Great Fishing, Stunning Montana Mountains
Ennis, named in 2009 by Cowboy Magazine as a top 20 western town, was named for freighter, William Ennis. This idyllic little western town is located in Montana's Madison Valley, along the world famous Madison River, one of Montana's finest trout fishing streams.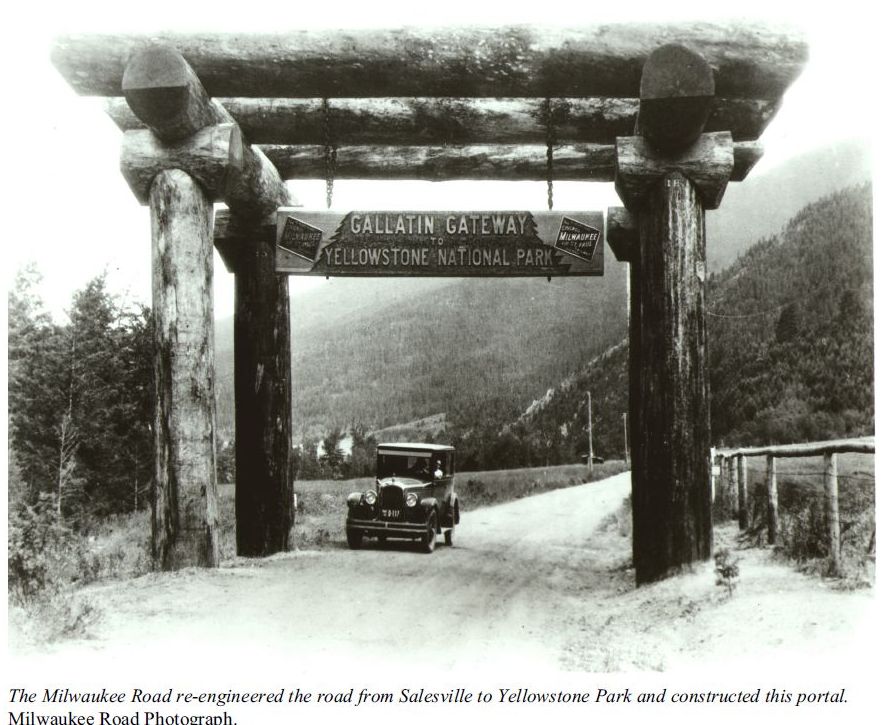 Today's Gallatin Gateway was platted as Salesville–nicknamed Slabtown–July 13, 1883. In 1926 the Milwaukee Railroad built just before the entrance to Gallatin Canyon a large wooden arch–the Gateway–from which the town gets its name.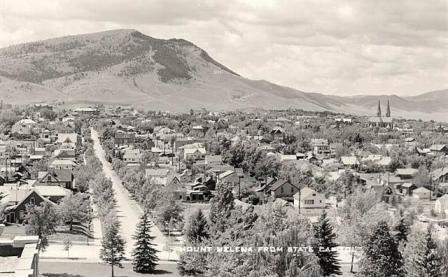 Originally known as Crabtown, after one of the four gold-panning founders, John Crab, the name was changed to "Helena" at the suggestion of John Sommerville, who originated from Saint Helena, Minnesota.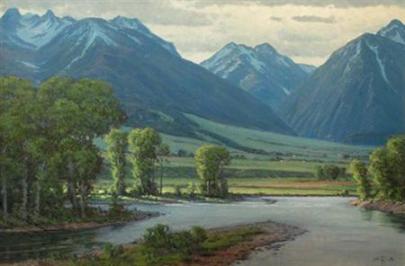 Livingston, Montana, Northern Corridor to Yellowstone National Park
Livingston is nestled along the free-flowing Yellowstone River, one of the world's longest undammed rivers. Main Street and the historic districts are reminders of Livingston's bygone golden railroad era.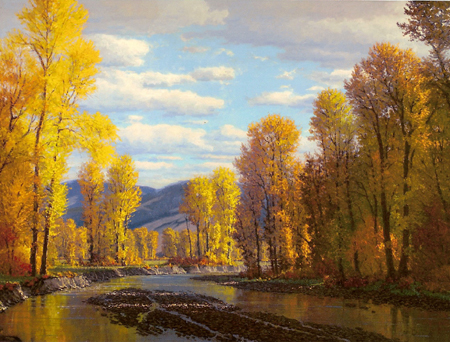 While scouting for just the right Gallatin Valley farm land on which to grow malting barley, Henry Altenbrand and several New York businessmen decided in 1890 that the rolling land around Moreland, Montana, 20 miles northwest of Bozeman, would suffice for Manhattan.
Three Forks, MT, birthplace of the mighty Missouri River, confluence of the Gallatin, Madison, and Jefferson Rivers.
Fort Three Forks was established in 1810 by several mountain men from the Missouri Fur Company.
Leaders, Andrew Henry and Colonel Pierre Menard, intended to establish a trading post on this historic area of Three Forks.
---
Confused on the regions and boundaries of South Central and South West Montana?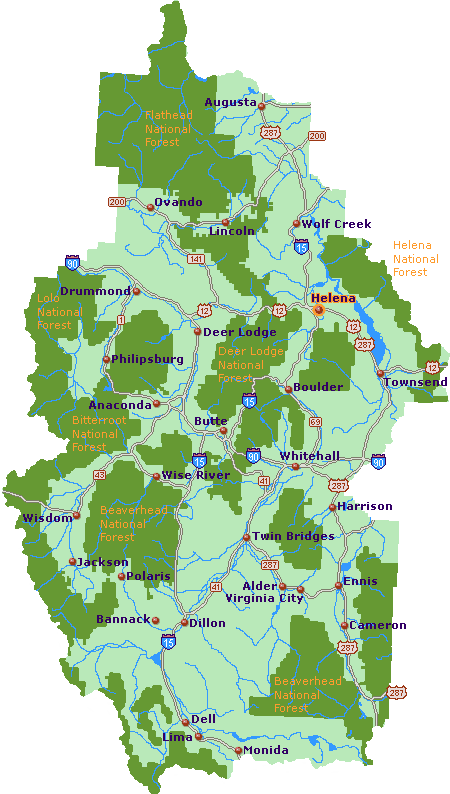 Most people consider Bozeman to be in South-West Montana, but actually Bozeman is on the western part of South-Central Montana, aka Yellowstone Country: See maps below.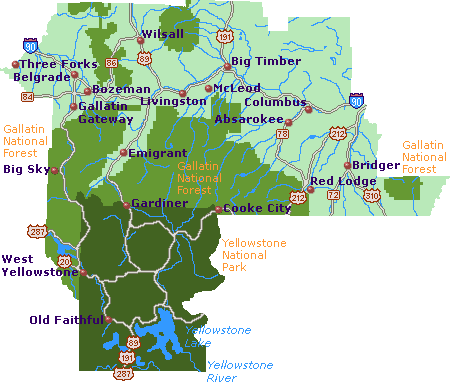 According to the State of Montana, South-West Montana encompasses the regions of Helena, Butte, Virginia City, Ennis, Anaconda, Philipsburg, and Deerlodge, Montana.
On the other hand, South-Central Montana or Yellowstone Country includes the regions surrounding the cities of Belgrade, Big Timber, Bozeman, Columbus, Gallatin Gateway, Livingston, Manhattan, Three Forks, Whitehall, Montana.
---
---
BOZEMAN REAL ESTATE REPORTS