Bozeman Real Estate Seller Tips
Selling your Bozeman home or property can be a demanding and tiring experience: last-minute walk-throughs, compelling calls, price adjustments, unforeseen property repairs…all are concerning.
In the majority of Bozeman real estate sales, it comes down to one's knowledge of the real estate market; thus these tips. By utilizing my knowledge, many sellers have ensured a quick and profitable sale of their Bozeman home.
These "Bozeman real estate seller tips" are designed to give you the knowledge to avoid common Seller Mistakes that may cost you time and money.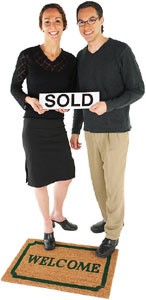 If you are not completely prepared for the complete Bozeman real estate selling process, you could waste months of preparation and diminish your proceeds. A change from a smooth and profitable transaction to a rough and costly one can occur overnight.
---
Sometimes cash is not always the most important consideration in a property transaction. Income level, tax benefits, current tax legislation, and debt are all critical factors when considering purchase terms. I am well-versed in handling Montana property transactions and will guide you toward receiving the best offer possible.
Failing To Make Repairs
It often profits you less to sell "As is" than to make needed repairs that, more than likely, will increase the value of your Bozeman home. Even minor improvements can yield more than the cost of the improvement. I will recommend repairs that may significantly increase your home's worth and may improve the amount you receive from the sale of your home.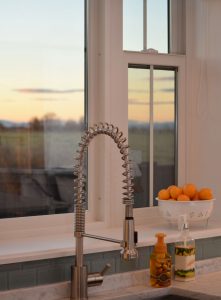 Seemingly small fix up jobs can have positive results. Make first impressions count.
A clean, visually attractive home will woo buyers and increase negotiating power.
Preparing For Showings: Buyers Notice Details
Don't forget the following:
Trim hedges and trees, cut grass; edge and weed walkways and drives, clean your garage and yard; wash walks, steps, driveways, doors, windows, rails; re-paint.
Clean and repair your property. Reduce clutter, dust and clean, repair faucets; make your home spotless! Sometimes minor things to you can be major detractors to a buyer, causing them to lose interest in your property.
Have carpets shampooed, change sheets and towels; clean toilets, sinks, tubs, and showers; change toilet seats, address squeaky door hinges; clean and repair anything you would want clean and in good working order if you were moving into this house.
Providing Easy Access For Showings
Accessibility is a major key to profitability. The most constraining showings are those that either require an appointment or an agent be present; the least restrictive is placing a lock box for agents to come and go with permission. Be aware that a real estate agent's availability, your schedule, even the time-frame for the sale, can limit or change showing availability for all parties.
Prior to a showing, turn on lights–inside and out–open doors, curtains, shades, and drapes. 
The more accessible your Bozeman home is, the better the odds a person will be willing to pay your asking price.
You'll never know if that couple who requested a showing, the couple who could not see your home because of scheduling problems, would have been the couple to buy. By developing a trusting relationship with me, I will show your home with your best interest in mind, which includes ensuring all interested parties a reasonable chance to view your property.
As you prepare your home for sale, don't rely solely on your own judgment; it's almost impossible to be objective about your own home. After listing, I will have additional, helpful, professional home-selling tips on how we can make your Bozeman, Montana home very marketable.
A prospective home buyer's first impression is extremely important.
Offensive odors detract buyers. Odor from food, smoking, pets, garbage is a turn-off. If a buyer notes an ashtray, a dog food dish, a litter box, a bird cage, he/she will look for stains, sniff for odors, look for pet-related damage.
Let Potential Buyers "See" Themselves In Your Bozeman Home
A plethora of your personal belongings like knick-knacks, pottery, plants, etc., can make a buyer uncomfortable, as if they'd never feel at home in your property. So, make your home clean, tidy, and fairly innocuous. If necessary, paint and decorate in neutral colors.
Leave The Property During Showings
When buyers visit your property the best way to put them at ease to spend the proper amount of time, is to leave your home for an hour or two…whatever the prospective buyers may need. If you must remain in the house, be inconspicuous.
Pricing Too Low – Pricing Too High
One critical reason to use Taunya Fagan Montana Real Estate is to ensure your property is priced appropriately for a speedy and profitable sale. If priced too high, your property may sit, may even be considered a problem property. If priced too low, your property could cost you considerable profit.
The Bozeman real estate market forecast will help you review Bozeman's real estate market history.
Using Traditional Methods To Sell Your Bozeman Home
I am innovative and willing to offer you new strategies for attracting home buyers; an innovative agent outperforms one who relies on traditional marketing methods. With me you receive powerful advertising exposure, innovative marketing, and exceptional lead generation, through TV, Internet and Print.
Market Timing AND Seasonal Selling
Just as a stock broker continually follows trends of the stock market, I continually follow trends of the Bozeman real estate market. I know if Bozeman's housing market can support a specific list price, which will net you the most for your home. Bozeman real estate sales are not as seasonal as they once were; Bozeman real estate is always moving, the southwest Montana region is growing quickly.
Wasting Time With An Unqualified Home Buyer
My responsibility to you is to screen a home-buyer's qualifications before your valuable time is squandered. By aligning yourself with me, you remove the possibility of negotiating with a unqualified buyer.
I do not recommend that you place your property for sale by owner (FISBO); place it on the internet yourself; or, in an effort to see if any offers materialize, price your property considerably more than the market can bare. Use a seasoned Bozeman REALTOR®; I will find you buyers.
You Can Help In The Sale
Take an active role with me to see what you can do to help sell your home. Networking with professional peers and personal friends often results in the sale of a property.
Try to remain unemotional during real estate negotiations. Selling your property can be an emotionally charged experience. Don't let emotion stand in the way of making a sale. Have a business-like attitude during the negotiating process. I will help you.
All Bozeman MT REALTORS

®

, Brokers, Or Agents Are Different
With all the intricate details and critical decisions you will consider or ultimately make concerning your Bozeman, Montana home sale, shouldn't you rely on a seasoned REALTOR®? Home-selling is a time-consuming, tiring, stressful process. Let me spend my time, energy, and proven sales ability to maximize your profit…
Taunya Fagan is a top five, experienced Bozeman real estate professional, giving you the advantage…®
---
BOZEMAN REAL ESTATE REPORTS