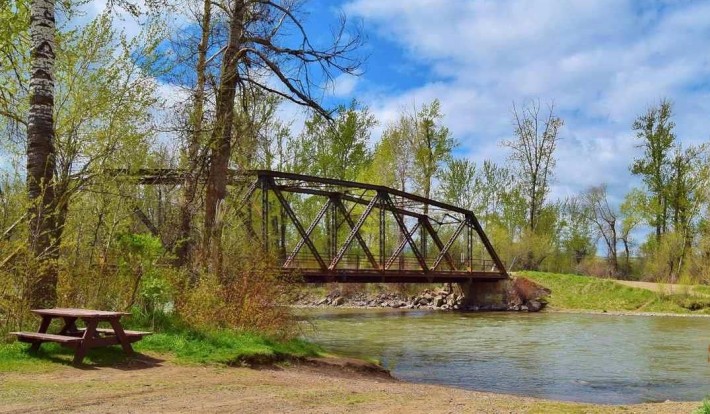 All Gallatin Gateway Montana Real Estate For Sale Below Charts
Find Gateway Listings: Residential and Luxury Homes, Land, Ranches, Horse Properties
Bozeman is about 22 Miles NE of Gallatin Gateway, making it quite easy to commute between both towns.
Chart 1:
In the last 5 years, "Average Sales Price" for Gallatin Gateway real estate (homes and land only) has risen to as high as $786,000 and have fallen to as low as $275,00.
During 2019, "Average Sales Price" hit a low of $665,000 and rose to a high of $786,000 in September 2019 and, once again, are declining.
In the past 5 years, average price for Gateway residential homes, condos, and townhouses has been steadily rising from the high $200,000's to the high $700,000's, about 350%!
Chart 2:
In the last 3 years (fall 2106 to fall 2019), "Average Days on Market" for Gallatin Gateway residential property has stayed between a low of about 100 and a high a bit above 150 homes.
During the previous three years (fall 2013 to fall 2016), average days ranged between approximately 55 and 130.
Except for a one-year period between 2016 and 2017, Gateway's "Average Days on Market" has stayed between approximately 100 and 150 days.
---
Gallatin Gateway Real Estate Listings: Over 45 Homes and Cabins, Land and Ranches, Horse and Commercial Properties For Sale