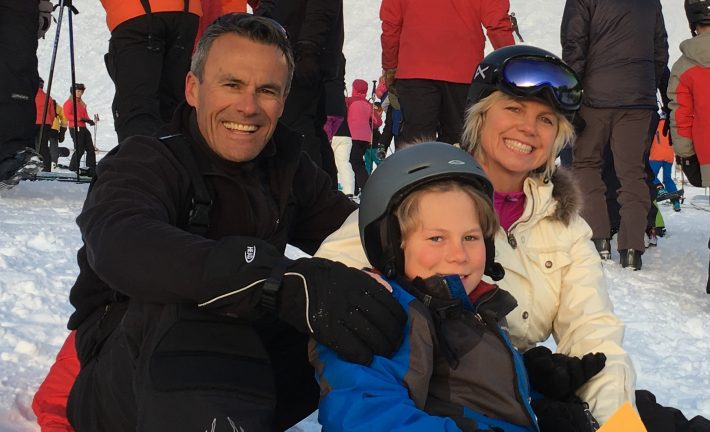 About Taunya Fagan, REALTOR

®

 – Top Bozeman Real Estate Agents – 406.579.9683
About Taunya Fagan: Since 2004, Bozeman Real Estate Broker, Taunya Fagan has enjoyed serving all real estate buyers and sellers in SW Montana and Bozeman's Gallatin Valley. Taunya is a Bozeman Real Estate Leader and one of the top 5 Bozeman Realtors for the last 15 years. Taunya Fagan Testimonials.
Buying: I offer my clients extensive local knowledge, experience finding distinctive Montana properties, and expertise in contract negotiation.
You will benefit from my deep knowledge of the Montana real estate market, consummate negotiating skills, and tireless work ethic.
I will find you the right real estate; I listen, research, and perform, giving you the advantage.
Listing: I offer you the highest caliber marketing for your Bozeman property, utilizing a sophisticated marketing system, blending television, internet, and print.
I will do the necessary research to appropriately price your Montana property, list it on the Multiple Listing Service (MLS) for southwest Montana, which includes Bozeman, Big Sky, Belgrade, Ennis, Gallatin Gateway, Livingston, Manhattan, Livingston, Montana's Paradise Valley, Three Forks, and other cities.
Then, I will aggressively market it…working for a speedy sale. You will benefit from my strong network of real estate industry contacts and tremendous network of sellers and buyers.
Invariable, Award-Winning SW Montana REALTOR® – Top Real Estate Agent in Bozeman and Montana – Why List With Taunya Fagan
In 2018, I established "ESTATE House," a top Bozeman real estate company, with some of the region's top independent real estate brokers.
Previously, I was PureWest Christie's top Bozeman agent 2014 – 2017 and Prudential Montana Real Estate's top Bozeman agent 2009 – 2013.
About Taunya Fagan…Beginning
Beginning 30 years ago in health care, my professional career has evolved into today's passion for real estate sales and service. I began my professional life assisting physicians; earned my Bachelor's Degree from Chapman University in Orange, CA; owned three coffee locations and a catering business; held various positions for America West Airlines; and managed for GAP, Banana Republic, and Old Navy, holding leadership roles in all my professional careers.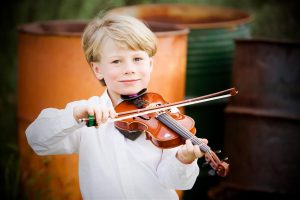 I moved to Colorado in 1998 and met Brett Fagan. Our love for the outdoors, especially the mountains and skiing, precipitated our marrying on the slopes of Lake Tahoe in 1999.
After visiting Montana in 2002, we fell in love with the state,  relocating to Bozeman the following year. In 2004, I gave birth to our son, Christian, who excels at academics, skiing, soccer, and violin.
About Taunya Fagan…Business Background
My business background influenced my decision to enter real estate in 2004. Because of my strong passion to serve others, it became evident that real estate was a natural fit; this passion is the foundation of my realty success.
My real estate career began at Prudential Montana Real Estate (now Berkshire Hathaway Home Services Montana Properties) where I was a consistent, top performer, earning Prudential's top real estate agent award for the state of Montana from 2009 to 2013.
In an effort to exceed this previous service history, in February 2014 I made the decision to join PureWest Christie's, becoming their top Bozeman Real Estate agent, 2014-2017. And, in April of 2018, I opened my own real estate company, Taunya Fagan Real Estate @ ESTATE House, Leaders in Real Estate, a Boutique Luxury real estate office in Southwest Montana.
Taunya Fagan Bozeman Real Estate, 3960 Valley Commons Drive, Suite 1, Bozeman, Montana
Through the years I have developed a deep knowledge of Bozeman's real estate market and work tirelessly, providing exceptional service to my Gallatin, Madison, Park County real estate clients, and including counties beyond.
Taunya's Marketing Plans…Innovation
Service Area Cities: Belgrade, MT; Big Sky, MT; Big Timber, MT; Bozeman, MT; Dillon, MT; Ennis, MT; Gallatin Gateway, MT; Livingston, MT; Manhattan, MT; Three Forks, MT; Twin Bridges, MT; Whitehall, MT – Zip Codes: 59011, 59047, 59601, 59602, 59604, 59620, 59623, 59624, 59625, 59626, 59714, 59715, 59716, 59717, 59718, 59719, 59721, 59725, 59729, 59730, 59741, 59747, 59752, 59754, 59759
---
"Your service was far and beyond my expectations… You advertised it on TV and had several open houses and before I knew it, it was sold."
"Buying property out of state is scary and unfamiliar. I appreciate all that you taught me, showed me, shared with me."
"I've bought and sold quite a few homes during the 35 years I've lived in Montana but never has it gone so smoothly as it did when you recently sold my townhouse."
"You have no ego, no attitude, you are just there for all the right reasons. I worship you!!!"
"Besides her strong professionalism and integrity, Taunya is positive and cheery, and a delight to work with. She is fun, fair and flexible."
"We would urge anyone in the Bozeman area to use Taunya as their agent if they truly want the best."
"Your tireless effort and positive attitude, your responsible approach and skillful negotiation, backed by your exceptional real estate knowledge, helped us achieve our dream."
»more testimonials and outside feedback
---
Beginning in 2006, Taunya's husband, Brett, was the first Bozeman real estate agent to successfully use social media, real estate SEO, TV ads and video, blogging, and Bozeman realty data both to inform Montana real estate buyers of Bozeman's dynamic real estate market AND to convert Taunya Fagan's Montana real estate listings into sales, assisting her rise to Prudential's top Montana real estate agent, 2009-2013, Christie's PureWest top Bozeman agent, 2014-2017, and now with her own company under ESTATE House, Bozeman.
Sales and Contract Negotiation…Strategy
You will benefit from Taunya's deep knowledge of the Bozeman real estate market, her keen sense for handling complex real estate transactions, her consummate negotiating skills, her innate sense for strategizing, and her tireless work ethic. She'll find you the right Montana real estate: she listens, takes action, and performs. Her achievements speak for themselves.
Achievements…Success
Taunya Fagan has consistently been recognized as a top Realtor in Bozeman, Montana, SW Montana, and the Pacific NW, and offers you extensive experience locating distinctive Montana properties. Taunya will be meticulous in all phases of your Montana real estate buying and selling transaction.
Top 15 Regional Agents 2019
Top 5 Regional Agents 2018
Christie's PureWest, Top Bozeman Real Estate Agent 2014-2017
Prudential's #1 Bozeman Realtor 2009-2013
Prudential Top Montana Real Estate AGENT 2010-2013
Taunya has the knowledge and expertise you need to help sell or buy Montana property, from Montana homes to Montana ranches.