History of Belgrade, MT, 8th Largest City in Montana, in Gallatin County
Belgrade Real Estate Listings

– In 2023 Belgrade, Montana's Population Is ~ 13,070 – Nickname, "Princess of the Prairies"
In 1882 Thomas B. Quaw, an entrepreneur, located land about ten miles west of Bozeman, MT along the newly surveyed Northern Pacific right-of-way.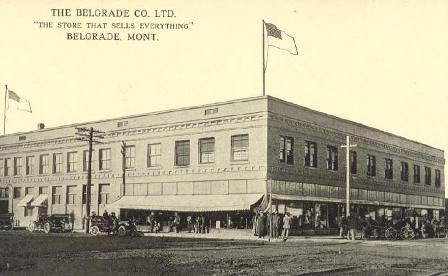 According to Quaw,  the town-site "was a blind railroad siding nine and seven tenths miles west of Bozeman, Montana."
Quaw found this area pleasing, and in July 1881, he filed with Montana's Gallatin County Courthouse an application for Belgrade, Montana, "a blind railroad siding," to become a full-fledged town.
As an expression of gratitude to Serbian investors who helped finance part of the Northern Pacific Railroad project, the town was named after Belgrade, the capital of Serbia.
From the early 1900's through the 1930's, Belgrade, Montana grew, adding professional and agricultural businesses, and it took on the look of an established community.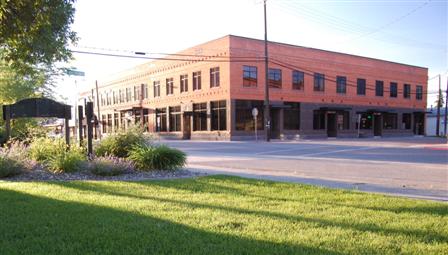 World War II Era
As the Great Depression took hold of the nation, speculation in Belgrade, MT fell, and Belgrade became a quiet farming community, the land tilled and grazed, until the post World War II years.
After the Great War, Belgrade, Montana regained its prosperity. Many businesses expanded and even relocated to larger facilities; new businesses sprang up on the once quiet streets.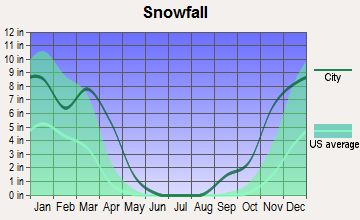 A community zealous about education, the city maintained its great school system, in large part due to proactive community members.
During this period local families ran most of the town's businesses. Belgrade, Montana citizens have always had a strong commitment to creating community.
Beginning in the late 1980's into the early 1990's, Belgrade experienced another spurt of growth with vibrant realty sales. Houses were built on vacant lots for the growing population needing a place to call home.
Late 20th Century Belgrade. MT
During the late 20th century, families built homes, businesses erected commercial properties, part-timers sought recreational property, investors purchased ranches, and speculators bought up open land.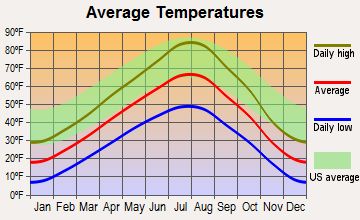 Although some departed their Belgrade homes and the Belgrade business community, the city is once again booming and commitment to the community remains strong.
Belgrade, MT City officials, school administrators, business people, and community members still work together to draw new commercial businesses to town while helping existing businesses grow and families prosper in Belgrade, Montana.
Belgrade, MT, latitude 45.776N, longitude 111.176W, elevation 4,459′ – Part of the Bozeman, Montana Metro Area
Often in the shadow of Bozeman, the city of Belgrade, Montana has established itself as a unique and independent family-oriented community with excellent services and a highly-respected school system, all the while retaining the feel of a small, western town.
From Belgrade, MT it's a short trip to explore Lewis and Clark Caverns, drive to Yellowstone National Park, fish the Gallatin, Madison, or Jefferson Rivers, hunt on open land, and partake of many more Gallatin Valley recreational opportunities.
Belgrade, Montana Today
Now, at the beginning of the second decade of the 21 century, Belgrade, Montana is one of the faster growing Montana communities. The town of Belgrade, MT welcomes families looking for permanent residences. You will find homes, lots, land, even small ranches for your livestock.
Belgrade, MT has a good school system. You will find easy access to the Gallatin County regional airport, a major railroad line, the U.S. Interstate Highway System I-90, and a host of manufacturing, agricultural, retail, and bio-tech businesses.
Belgrade, Montana population was 11,600 in 2021, 10,550 in 2020
From 2000 to 2015, the population in the city of Belgrade, MT grew from 5900 to 7800 residents, increasing by approximately 1900 residents.
The Belgrade growth plan calls for community expansion to provide more jobs for local residents and to diversify the Belgrade, Montana economic base, which ultimately means Belgrade, Montana land will need to be transferred from Montana agricultural use to Montana non-agricultural use in an effort to accommodate the influx of new citizens.
---