Belgrade, MT Real Estate Listings
Belgrade Montana is approximately 11 miles from Bozeman, MT, where prices are substantially higher.
Because Belgrade is close to and less expensive than Bozeman, it's a lifestyle choice worth looking at.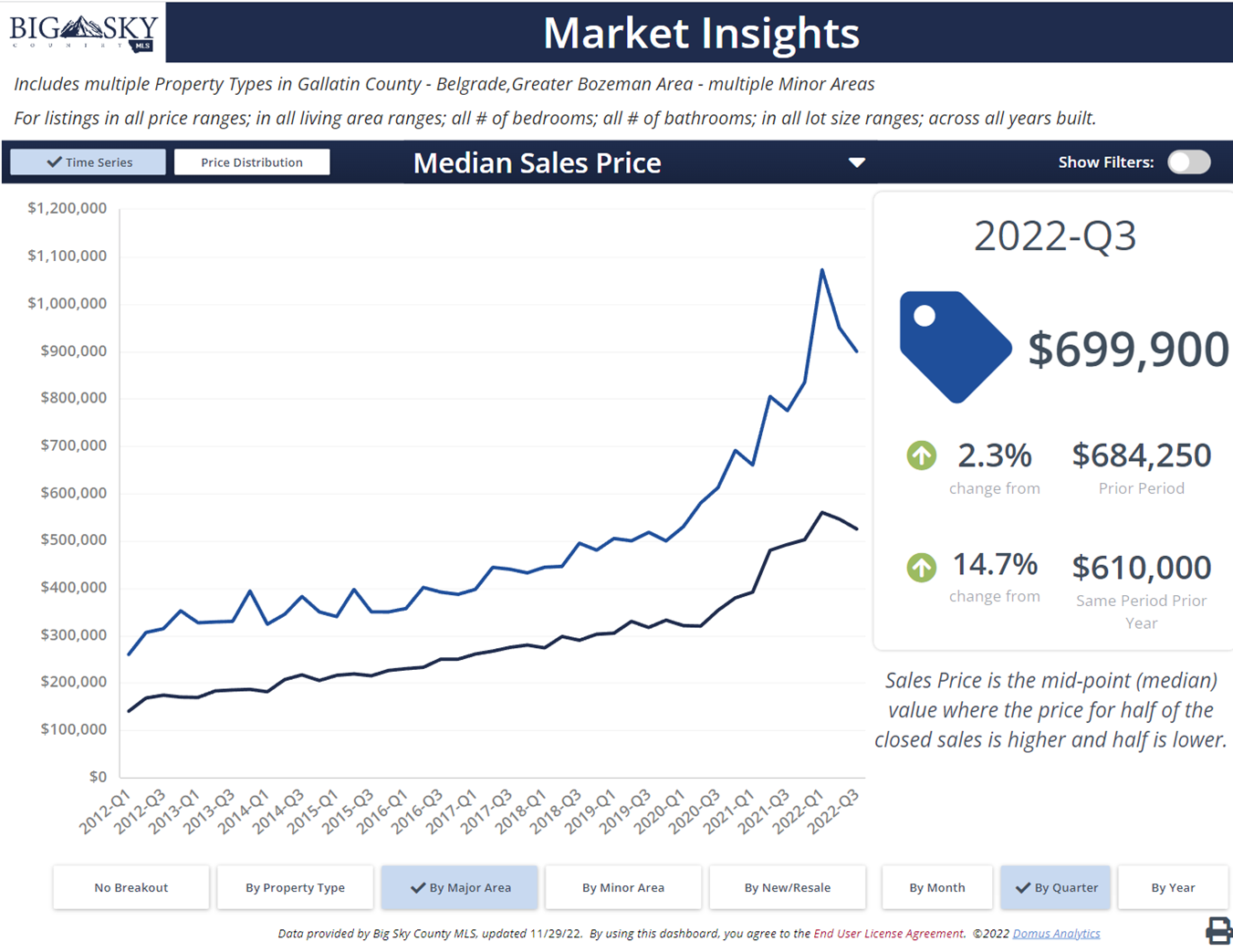 This proximity to Bozeman, and more affordable real estate choices, makes Belgrade (and others) an attractive alternative to Bozeman.
Chart 1: In the last 12 months, Belgrade real estate median prices slipped from $539,900 ($525,000 this quarter) to $537,790, a decrease of ⇓ $1210 or ⇓ <1%.
In the last 2 quarters of 2022 Bozeman and Belgrade real estate prices (Bozeman now $925,000) have decreased from their record highs at the end of Q1 2022.
In the past 2 years, median sales prices in Belgrade had risen significantly, from $319,948 in Q2 2020 to $480,000 in Q2 2021, to $560,000 in Q1 2022: a ⇑ $240,052 increase or ⇑ 75% increase in about 2 years!
In the last 10 years, the rate of residential price increase has been similar between Belgrade, rate of 222%, and Bozeman, rate of 241%. But although both increased at similar rates, Bozeman price increases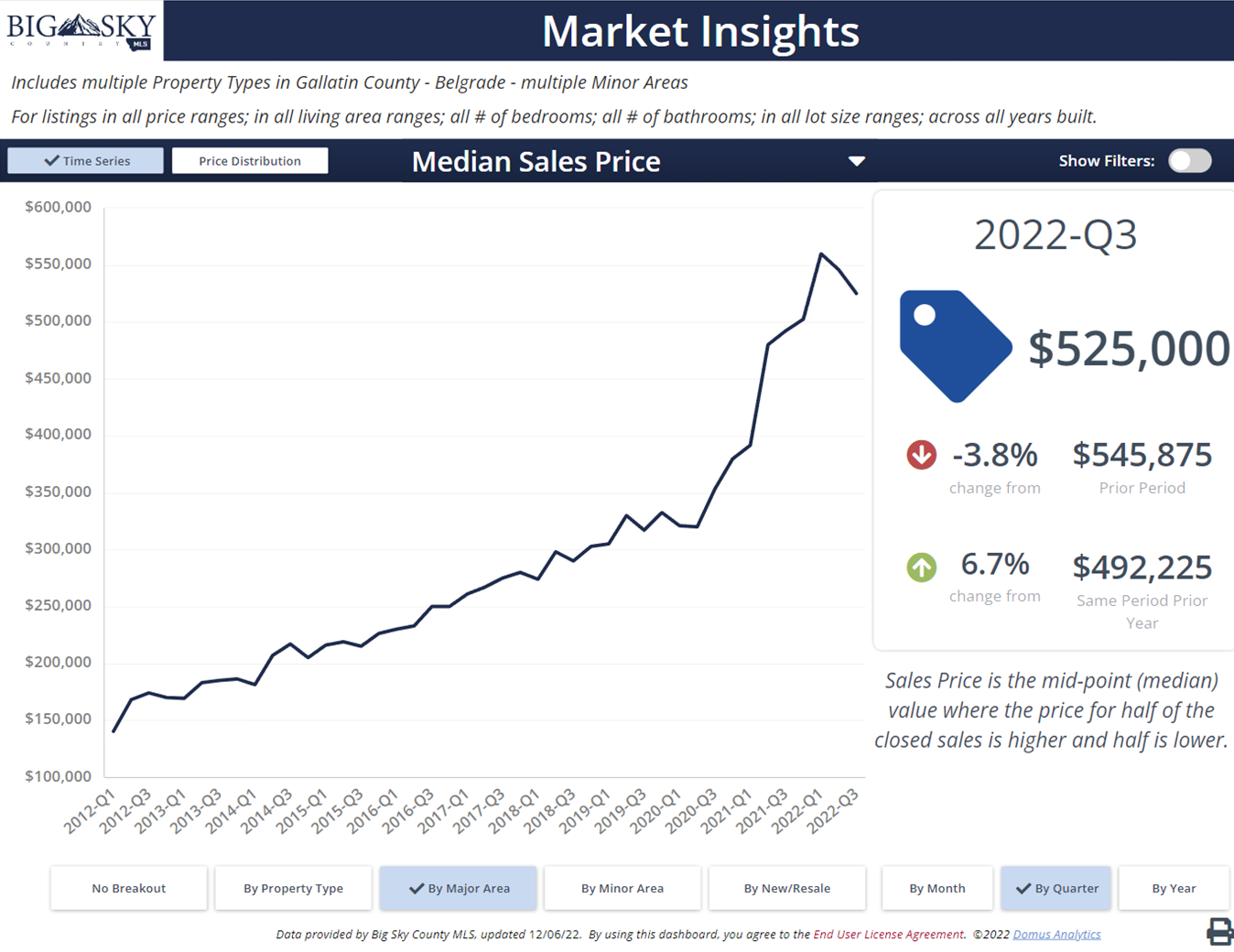 For example, the price spread between the 2 was $89,000 in July 2016, $120,000 in July 2018, $112,100 in July 2020, and $173,000 in July 2022.
Belgrade's median sales price has increased ⇑ $351,000 or ⇑ 2o2.2%, since Q3 2012 ($174,000).
Bozeman's median sales price has increased ⇑ $511,550 or ⇑ 213.1%, during that same 10-year period ($240,000).
Residential real estate in Belgrade is more affordable than in Bozeman.
Chart 2: Both Belgrade and Bozeman residential real estate (houses, condos, townhouses) for sale numbers have been dropping since mid-2020 and are presently stable at 35 and 145 respectively.
Consequently, Belgrade remains the more affordable town for families searching for a single-family dwelling.
In fact, other southwest Montana cities, like Manhattan and Three Forks are less expensive and reasonably close to Bozeman.
Bozeman Real Estate Listings – Big Sky Real Estate Listings – Gallatin Gateway MT Real Estate Listings – Livingston Montana Real Estate Listings – Manhattan MT Real Estate Listings – Three Forks Montana Real Estate Listings