What's My Bozeman Home Worth?
Determining Your Bozeman Home's Value – Homes In Bozeman Are Expensive But Prices Declining In 2023.
| | | | |
| --- | --- | --- | --- |
| YEAR | ALL BOZEMAN | IN CITY | OUT CITY |
| Q1 2023 | $865,874 | $760,000 | $936,000 |
| 2022 | $900,500 | $755,000 | $1,150,000 |
| 2021 | $660,000 | $635,000 | $699,750 |
| 2020 | $510,500 | $465,000 | $587,500 |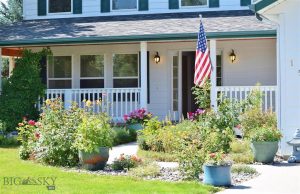 An important component for establishing your Bozeman home's worth–forming an estimate of its value–is the expertise of an experienced Bozeman real estate agent.
Nonetheless, for determining a list price, your area's market sales history is essential.
Recent sales data from the sale of properties similar to yours will be used to help determine your Bozeman home's value.
As a licensed Montana real estate agent and member of the Big Sky Country MLS (Multiple Listing Service), I have proprietary access to the confidential listing and sales history of this region.
I will help you get the most money for your Bozeman home.
Remember, the best method to determine your Bozeman home's worth is by performing a professional home appraisal.
But, a home appraisal does not mean you must list your home in accordance with the appraiser's valuation.
No, based upon this appraisal and other factors, I will help you establish a competitive price for your Bozeman home.
Determine Your Bozeman Home's Value By Using A Bozeman REALTOR®
But, being a Bozeman REALTOR®, I can supply you Comparables (Comps) which will assist us in determining your Bozeman home's value for listing on the Bozeman MLS.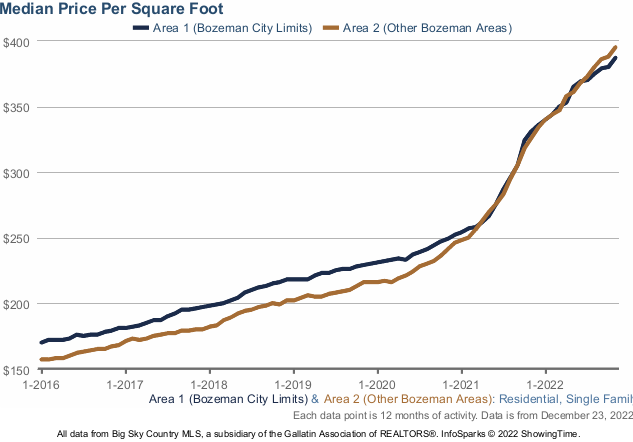 Regardless, as mentioned in the *beginning of this article, the most accurate method for determining your Bozeman home's value is for you to call a Bozeman home appraiser, who will professionally appraise your home.
Appraisal information can help us fine-tune value in our effort to determine the best listing price for your Bozeman property.
Only a Bozeman MLS member can supply you with an accurate value of and an accurate price range for your Bozeman home, land, farm, or ranch listing!
Formulated from the Bozeman MLS listing and sales history, a personal tour of your home, and, if you so choose, a Bozeman home appraisal, I will provide you with a Market Analysis, identifying the most accurate value for which to list your Bozeman home, building lot or land, luxury home, condo or townhouse, ranch or farm.
PS: This information can be used to evaluate any type of Bozeman real estate.
BOZEMAN REAL ESTATE REPORTS