2021 Bozeman Real Estate Market Forecast – Bozeman Home Sales History – Montana's Hottest Real Estate Market – Bozeman Housing Boom
The 2021 Bozeman real estate forecast calls for below average availability of residential property, a continued increase in Bozeman home prices, and significant new home construction in Bozeman.
NEW LISTINGS

*

JANUARY 2021

OCTOBER 2020
JULY 2020
APRIL 2020

JANUARY 2020

Total New Listings

100

154
205
141

145

New Inside Bozeman

75

103
130
84

104

New Outside Bozeman

25

51
75
57

41
The 2021 real estate forecast from the National Association of REALTORS® (NAR) chief economist: Lawrence Yun predicts home sales in 2021 ⇑ will rise 9 percent, prices for homes ⇑ will rise 3 percent, new-home sales ⇑ will increase by a significant 23 percent, and home mortgage rates⇑ will rise 1/10 of 1 percent.
January 2021: "New Listings" (*homes, condos, townhomes) (chart 1) have been dropping from the June 2020 high of 244 to the present sub-100 in Q1 2021. Low "new listings" numbers are continuing into 2021.
Multiple Bozeman real estate data charts below.
To be fair, winter usually finds fewer new listings than do the other 3 seasons, but the primary reason for low listings in Q1 2021 is most likely due to high home sales in 2020 and, apparently, few Bozeman homeowners want to sell in Q1 2021.
The spring and summer seasons will give us a more accurate indication than we can determine now.
In 2020, the Bozeman real estate forecast never factored a Coronavirus pandemic into the equation; the pandemic triggered flight from big, complex cities to smaller, simpler cities like Bozeman.
And, no one imagined that Bozeman would have its greatest volume year ever, $1.08 billion in sales in 2020.
Low inventory continues into Q1 2021, with the number of homes, condos, and townhouses together at 276, down from the May 2020 high of 405, down from a mid-decade, May 2015, high of 555.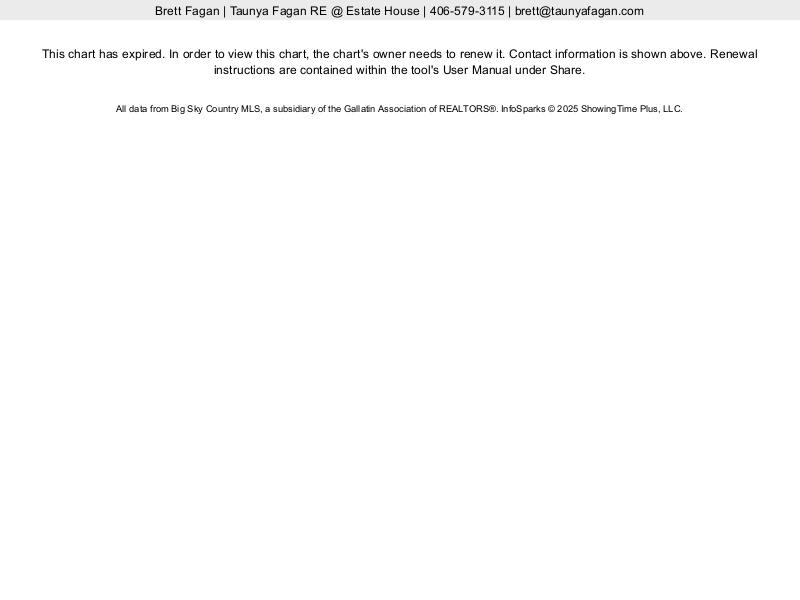 The average cost of a Bozeman home continues upward (chart 3), reaching $590,742 inside the city in December 2020.
In January 2021, "average days on market" (chart 2) inside Bozeman is 43 and outside Bozeman, 62.
Inside the City, "average days on market" steadily decreased from January to June 2020, increased into September and has been dropping since September 2020.
2020 Review: Covid-19 pushed us into a housing boom in Bozeman, which also precipitated a commercial real estate explosion with construction of apartment buildings, new hotels, new schools, retail projects.
Median sales prices have been climbing for years and took a jump in 2020.
Bozeman also continued addressing overdue road maintenance, street-building, and infrastructure expansion. 
---
Looking Back on 2020's Housing Forecast
Don't ignore Warren Buffett's famous quote, "Forecasts may tell you a great deal about the forecaster; they tell you nothing about the future."
The big question, "What benefit can a 'forecast' do for my understanding of Bozeman's housing market?" …not as much as you would hope.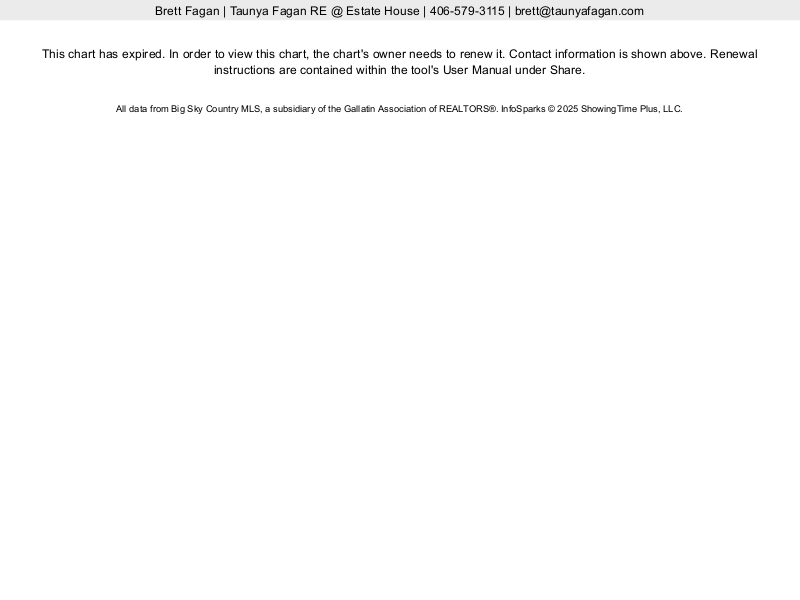 Looking back on the April 2020 Covid forecast: How would the virus affect Bozeman real estate? Some saw a bust, few saw the boom we've had.
The DOW got walloped in March and then rose from its March 23, 2020 low of 18,592 during the Spring Equinox, moving up to 23,719 on Good Friday, 2020.
In December 2020, we saw the DOW gain over 6000 points since Good Friday, breaking 30,000 for the first time, and doing so around Thanksgiving 2020.
 The Dow rose over 11,000 points in 2020!
During Q1 and Q2, 2020, both inside and outside the city, pending sales dropped through April 2020, most likely due to fear during the early stages of the pandemic.
In May, pending sales kicked upward and persist into December 2020; this continues to fuel the present housing boom in Bozeman.
The DOW remained close to that number into May 2020, after which it climbed above 25,000 and then broke 26,000 in early June 2020. The NASDAQ has made even greater gains during Q1 and Q2, 2020.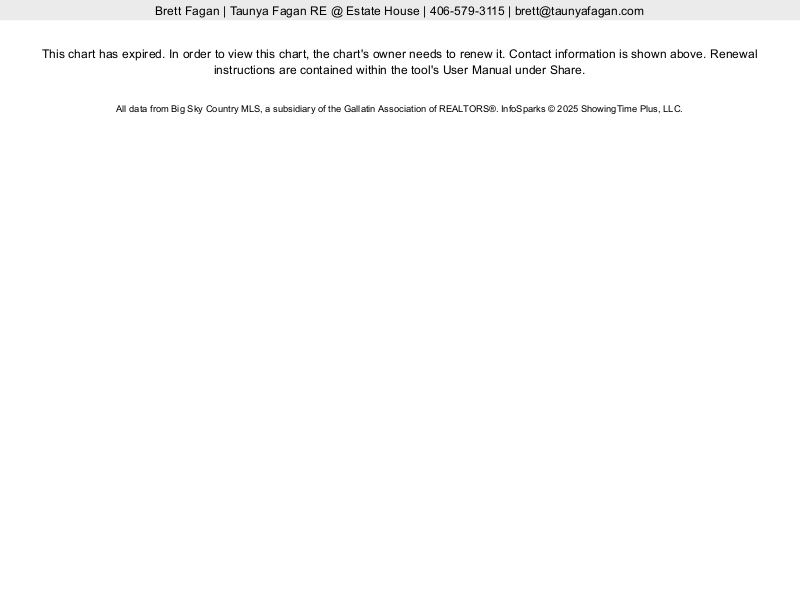 This forecast from April 2020 has come true, thus Bozeman's building boom: Regarding Coronavirus, a rising DOW may inspire buyer confidence; perhaps residential Bozeman homes and condos will be attractive to those wanting to escape Covid-19 and heavily-populated, heavily impacted areas of the US.
A variety of data and information, including forecasts, can affect the decisions you make…prudent or imprudent.
Or perhaps Bozeman's housing market will contract–fewer sales–in the next, say, three months due to trepidation in the buyers' market. New home construction in Bozeman is strong in May 2020.
Or even though mortgage rates are lower now than a year ago, these rates could increase, pushing some buyers out. Check Federal Fund Rate, which was .05, end of April 2020. Check Bozeman Price Trends.
Or rates could decrease in an government effort to stimulate the housing sector…it's hard to predict Bozeman's future housing market in this economic environment.
Building permits in February 2020 were more than 3 times those of February 2019!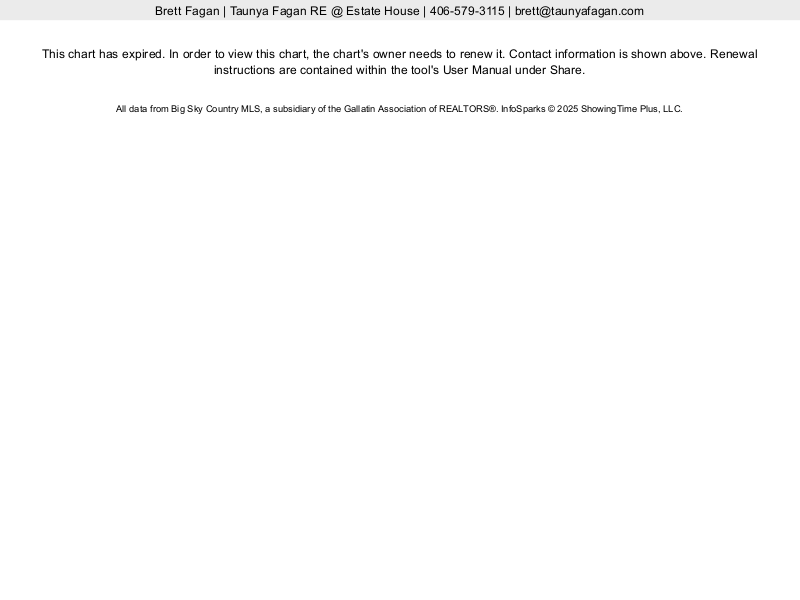 We forecast that Bozeman's market will weather fairly well the current economic downturn unless Covid-19 continues to impact the US late into 2020…things will get better.
New listings for March 2019 were fewer than March 2020–during the initial scare–1786 vs 1969, about a 9% increase in new listings 2020 over 2019.
Why more listings this March in the midst of a profound economic crash? Are people getting out? How long will it take for these properties to sell?
Sell, hold or buy, wait? Watch "Average Days On Market," Chart 2 and "Median Sales Price," Chart 7 for the next few months.
March 2020 update: the Coronavirus (Covid-19) scare, and to a lesser degree the oil market drop, is affecting the economy.
Fallout from the ~9000 point stock market collapse in the last month (↓~30%) continues into the third week of March 2020 and will continue for quite some time. Conventional 30-year, fixed mortgage rates began rising in early March 2020.
---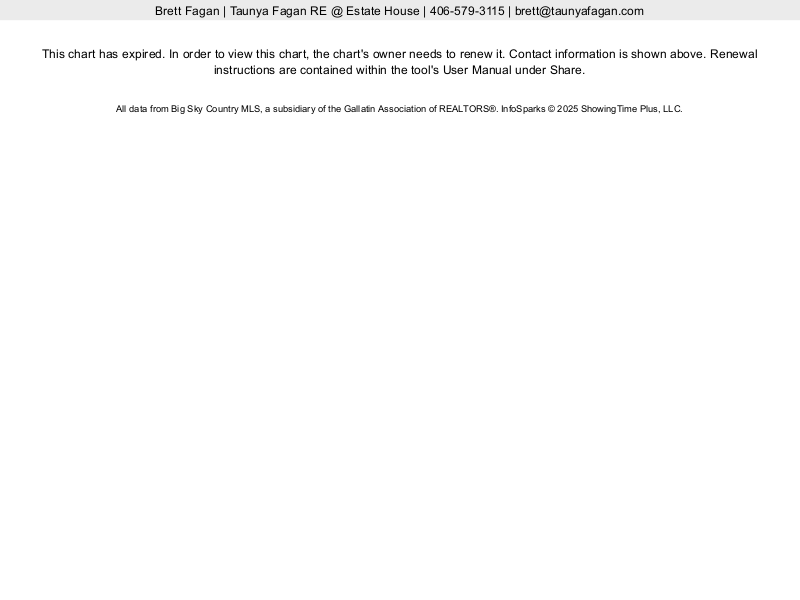 The 2020 "forecast" was scrapped in early March due to Covid-19, but the forecast was: "since 2020 is an election year, and to stem potential cries of bias toward one political party or the other, Fed rates would probably remain around 1.6% in 2020, with mortgage rates staying under 4%.
In addition, job growth was strengthening and consumers were spending, indicating interest rate cuts were unnecessary at that time.
Also, since 2020 was a presidential election year, the Bozeman real estate forecast suggested a softening real estate market in Bozeman, with continued growth but at a slower pace than 2019, with flatter home prices and a slight decrease in Bozeman construction starts compared to 2019.
"Nationally, housing starts is expected to increase in 2020 to 1.42 million; up from 1.27 million in 2019. National Association of Realtors (NAR) suggests a 1.8% decline in US home sales in 2020." By December 2020, new home sales are up almost 17% from a year ago in 2019.
---
The 2019 Bozeman Real Estate Market Forecast
History: You may recall that 2019 was a year of rate cuts: July 31, 2019 the Fed cut its benchmark interest rate by 0.25%, the first interest rate cut since 2008.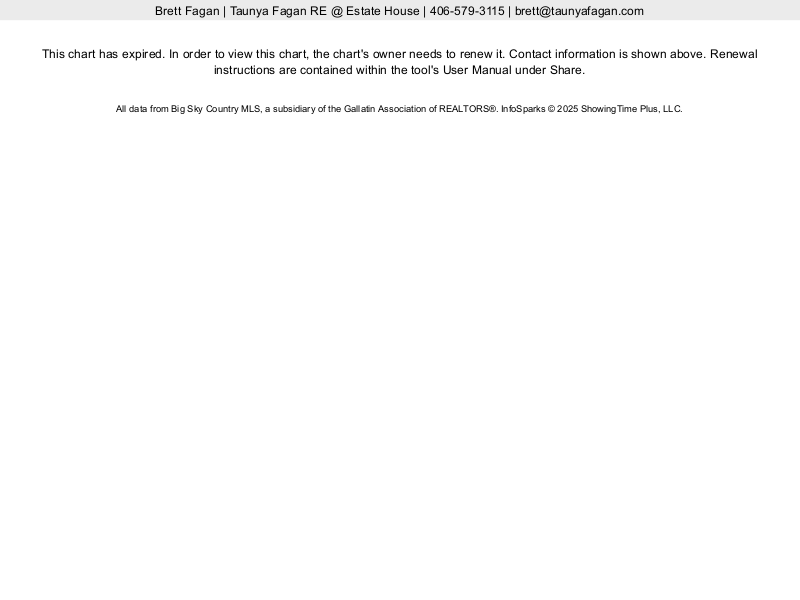 Then, the Federal Reserve cut rates two more times for a total interest rate cut of .75% in 2019.
The 2019 Bozeman market saw median home prices continuing to increase but at a slightly lower rate than in recent years. Supply remained low compared to high demand, especially within Bozeman city limits.
Percent of list price that sellers received dropped in older homes, but, overall, percent of price dropped or remained flat in 2019. Please check Charts 1 and 5 for what happened Q1 to late Q4 2019.
The United States housing market outlook in early 2019 indicated that loan requests were predicted to be at their highest level since early Q2 2010.
The 30-year, fixed-rate mortgage interest rate averaged 4.74%, the lowest since April 2018.
In 2019, the Mortgage Bankers Association's (MBA) chief economist, Mike Fratantoni, commented on his hopes for 2019.
Fratantoni, stated, "The spring home-buying season is almost upon us, and if rates stay lower, inventory continues to grow, and the job market maintains its strength, we do expect to see a solid spring market."
In Bozeman's vibrant real estate market, this prediction came true for the most part, keeping the Bozeman real estate market very warm once again.
BOZEMAN REAL ESTATE REPORTS