2023 Forecast for the Bozeman Real Estate Market
The 2023 residential real estate predictions and trends for Bozeman: 1. Q1 2023, residential prices will flatten and begin declining. 2. Construction will continue strong. 3. Upward trend continues in number of listings (all types). 4. Continued demand for Bozeman land. 5. Downward trend in mortgage rates ⇓ 1% to 5.7% in Q3 2023. 6. Continued inflation but at a slower pace until Q4 2023.
Bozeman Residential Real Estate = Homes, Condos & Townhomes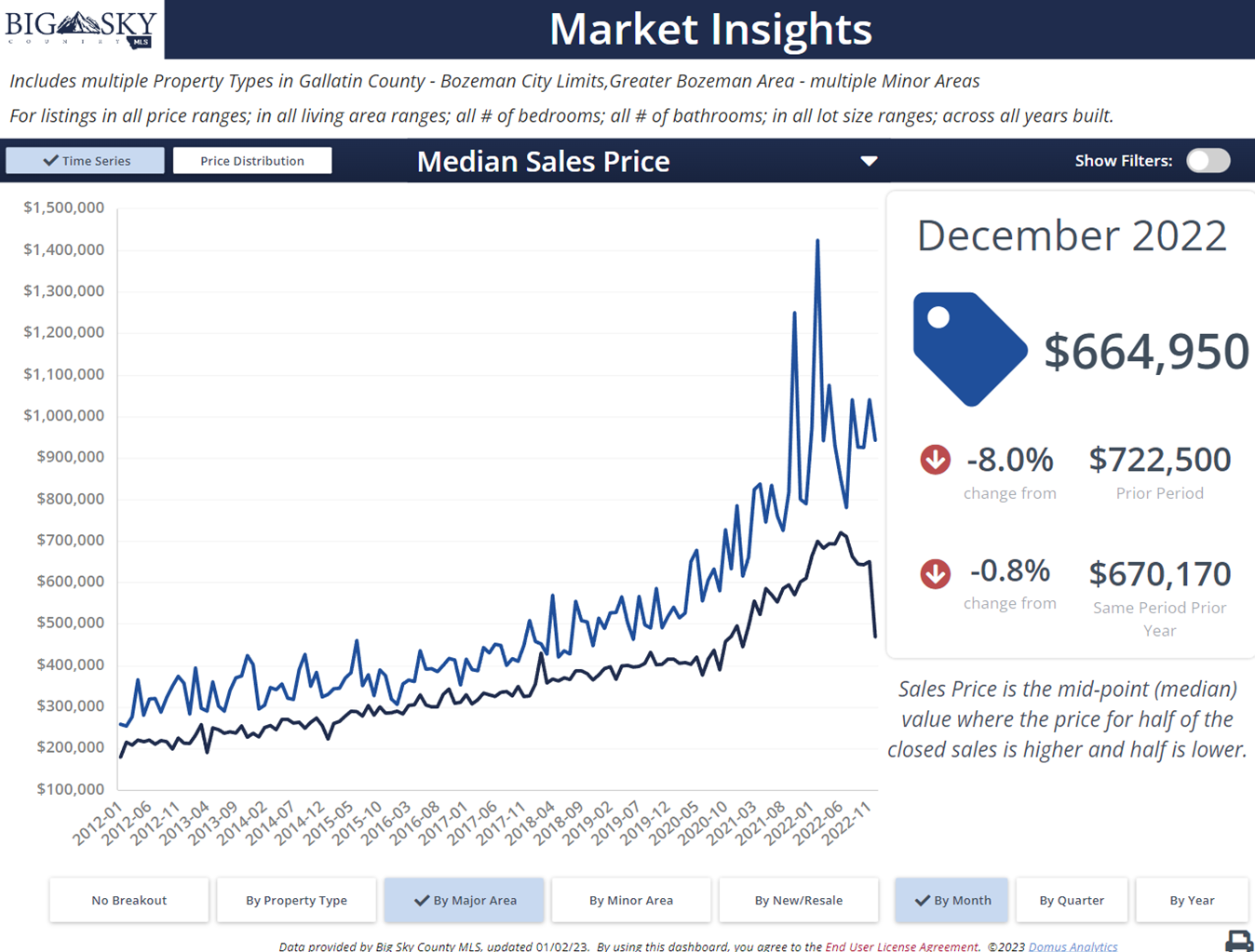 Chart 1:  In January 2023, the median sales price for residential is $468,750 inside the city and $942,500 outside Bozeman, which averages to an overall price of $664,950 for the Bozeman area.
Ironically, prices have declined, close to the January 2022 price of $670,170, for residential real estate inside and outside Bozeman.
In the second quarter of 2023, residential prices inside Bozeman could again crest the $500,000 mark and prices could top 1,000,000 outside Bozeman's city limit.
The forecast calls for Bozeman's overall median residential price, to rise above and then drop back below $700,000 by the fourth quarter of 2023.
The national forecast by NAR's Danielle Hale, Chief Economist for the National Association of REALTORS®, predicts the country's 2023 US real estate market will continue slowing, "…leading to a moderation in home price growth and tipping housing market balance away from sellers… [and] home shoppers will enjoy advantages [but] …costs will remain high [so] …the 2023 housing market could become a "'nobody's-market,'" not friendly to buyers nor to sellers."
Bozeman, Montana's Housing Market Cooling in 2023
Bozeman's 2023 real estate market will not match 2022's record, mostly due to the national inflationary trend and high mortgage rates.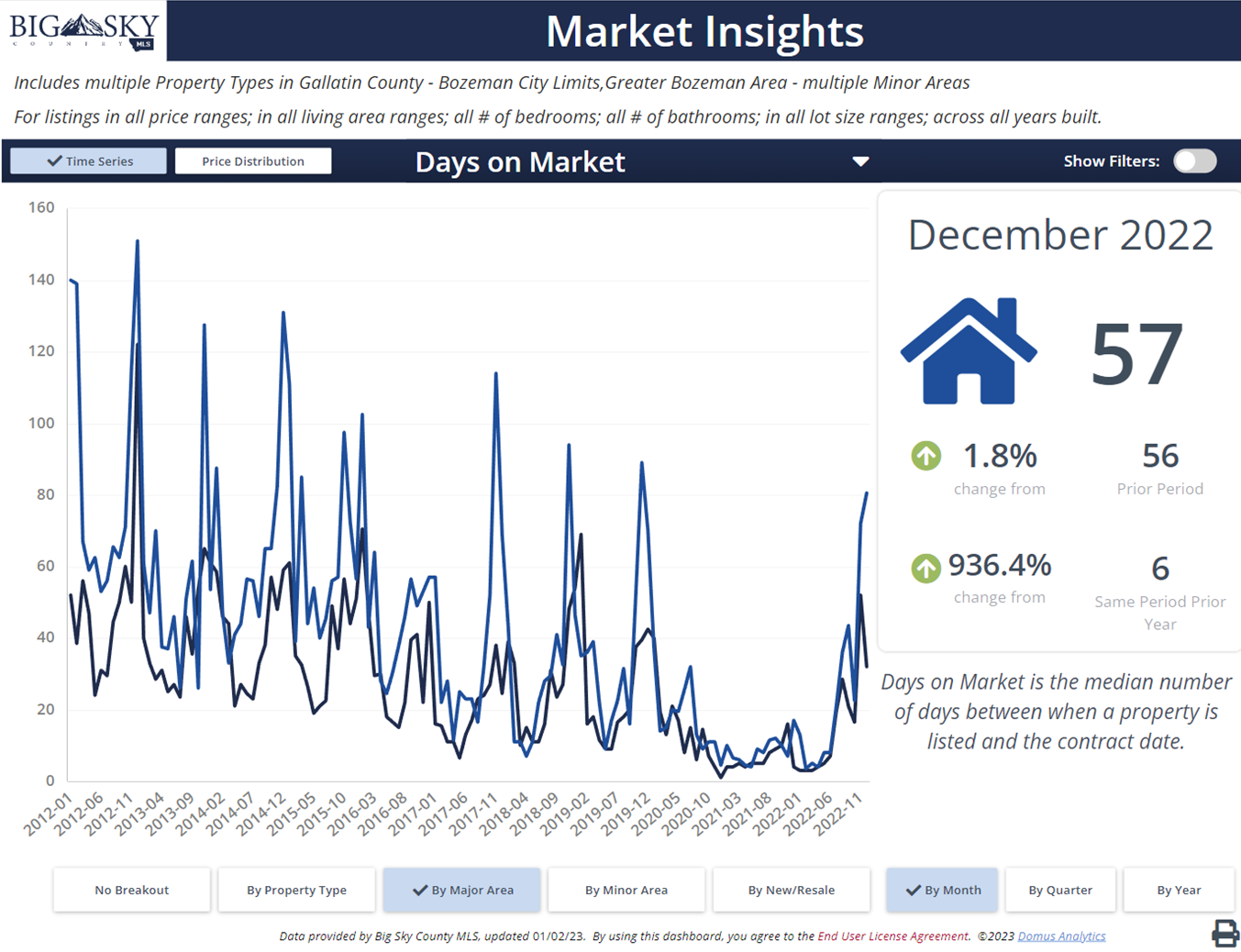 Chart 2: In January 2023, Median Days on Market (MDM) is 81 days outside Bozeman and 32 inside Bozeman, averaging 57 for all of Bozeman.
Back in January 2022: Inside Bozeman, the MDM number was 3 and outside city limits the number was 13.
This year, in 2023, days on market is increasing outside the city and decreasing inside Bozeman.
This trend may continue as those outside the city enjoy being away from Bozeman's growth, and those inside the city may find the growth too much for them.
How much is a home in Bozeman? How about Gallatin County?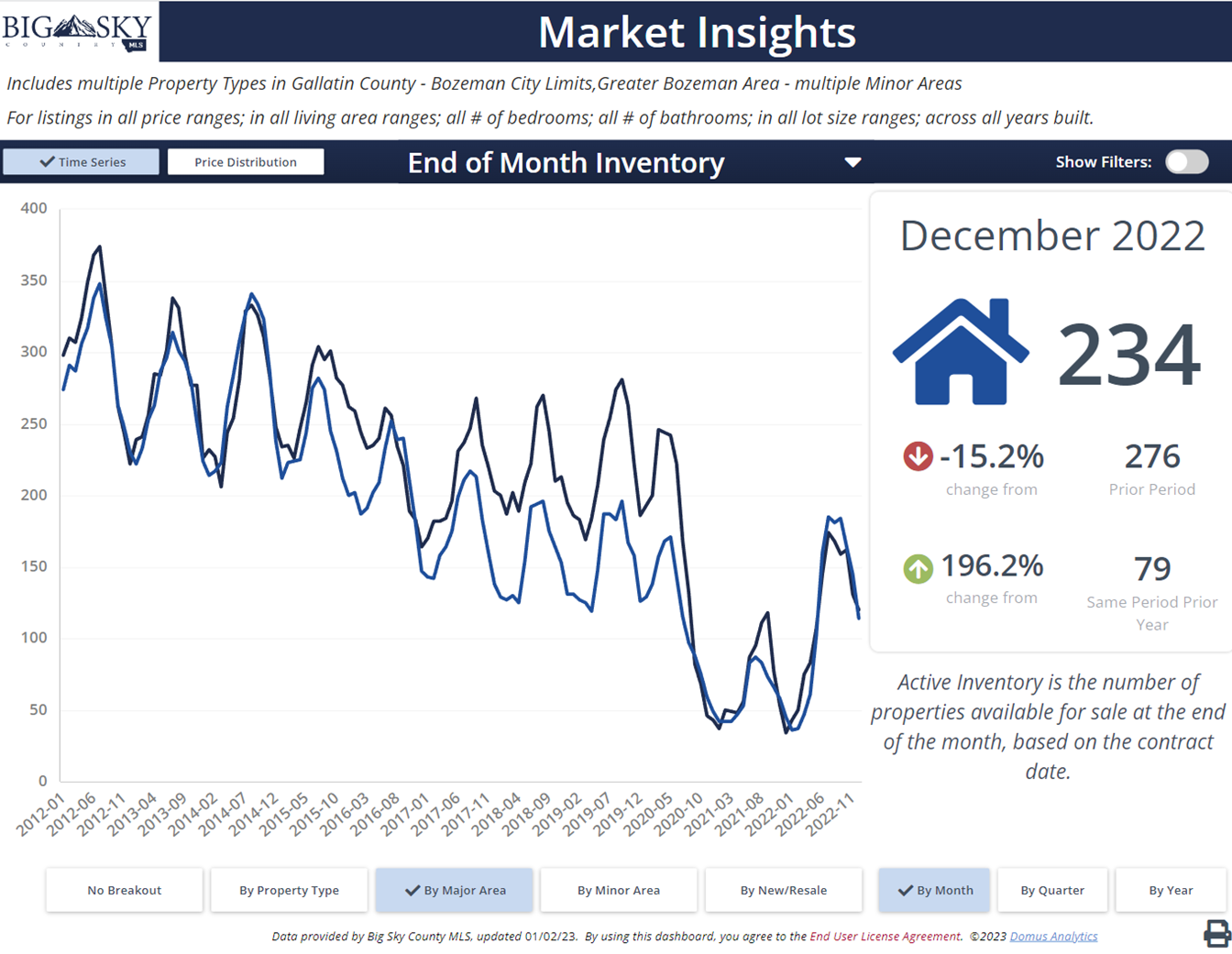 Chart 3: January 2023: Since the begi9nning of Q4 2022, we have had a falling housing inventory in Bozeman and this falling trend continues in Q1 2023.
In January 2023, we have 234 listings, which is ⇑ 198 listings more, or ⇑ 550% than January 2022's 36!
Total residential for sale numbers hit record lows in Q3 2020, and remained historically low until trending up in Q1 2022.
While presently decreasing in Q1, in mid-Q2, the number of listings should move upward again through the end of Q3 2023, unless mortgage rates fall.
Following the construction trend of the last 3 years, multiple types of construction will continue moderately strong through the first 3 quarters.
Months supply of inventory will move up by 3 weeks through Q3.