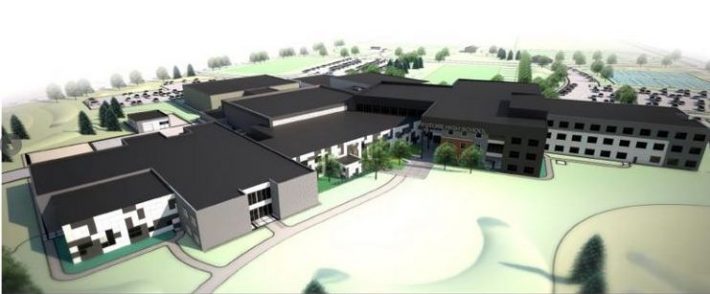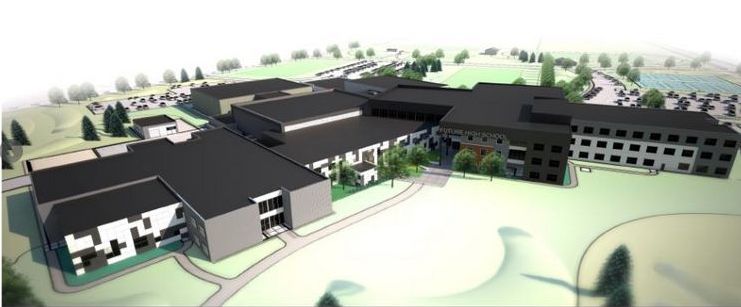 New Bozeman High School Officially Named, "Bozeman Gallatin High School."
On February 25, 2019, after a Bozeman School Board 7-0 vote, Bozeman's New High School was named, "Bozeman Westslope High School," but after considerable opposition to this name, the Board voted 7-0 on March 25, 2019 to rename the school, "Bozeman Gallatin High School."
In May 2017, the Board of the Bozeman School District unanimously approved the architects' and engineers' 143-page schematic/preliminary design for the new, 304,000 sf high school in Bozeman, located at 4455 Annie Street and due to open Fall 2020. After this, also in May 2017, Bozeman voters approved a bond request for $125M, of which $93M will go toward construction of Bozeman's new high school, soon to be the 177th Montana high school.
Background:
Rapid growth in student population in the Gallatin Valley warranted this second, new Bozeman high school, which will be built on 57 acres bordered by Durston Road to the north, Flanders Mill Road to the east, West Oak Street, to the south, and North Cottonwood Road to the west.
The new school was initially estimated to cost between $60 and $80 million, the resulting $125 million bond will allow both construction of this 1500 student, second high school on the west side of town, behind Meadowlark Elementary School, and renovation of Bozeman's original high school, 1101-1211 West Main Street, near downtown.
Environmental Plan:
Within the schematic plan for the new school is the recommendation to use green building best practices from Collaborative for High Performance Schools (CHPS), whose goal is to foster well-designed, -operated, and -maintained K-12 educational facilities.
The design plan shows in detail how this Bozeman school project aims to earn 125 out of a possible 250 CHPS points. The Collaborative will provide a plaque, labeling the new school a "CHPS-verified" school.
To pass as a "CHPS-verified" school and receive certification, Bozeman's new high school, which will be classified as Montana AA, must earn at least 110 out of the 250 available environmental points, which, in the case of this project (configured to receive 125 points), will include:
Safety aspects
Specific air heating and ventilation systems (perhaps geothermal energy)
Modern energy efficiency methods
Minimize indoor water use
Make the building solar-ready
Utilize state-of-the-art acoustics
Encourage public, after-school activities
Environmentally responsible construction waste management
Interior Spaces:
Two-story library
Three-story classroom wing
750 seat auditorium
Competition gym seating 2500
Two auxiliary gyms
Arts, music, and drama classrooms
Auto, wood, and metals shops
Culinary arts classrooms
Special education classrooms