Big Sky Real Estate Listings & Prices
Residential real estate in Big Sky costs $2,300,000, up from $1,862,500
(Q2)
.

(median price)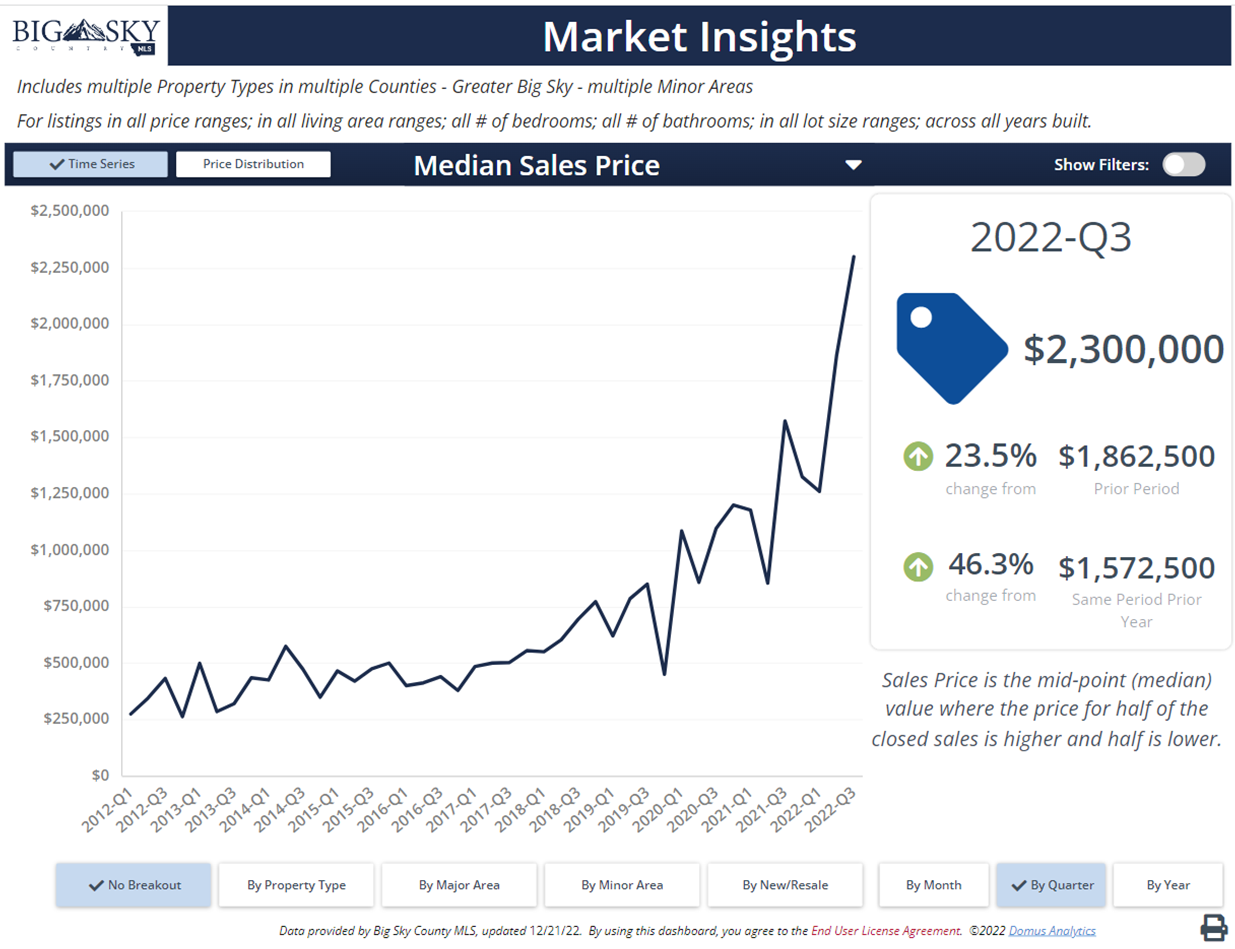 Chart 1: Median residential real estate sales prices (homes, condos, townhouses only) continue climbing in Q4 2022.
In 2020, residential prices flattened in December and continued flat until June 2021, jumping by $100,000 in July and then flattening again until late 2021.
December 2022: the price for residential real estate (homes, condos, townhomes) has been climbing for the last 3 years, rising from $285,000, December 2019, to the present $2,300,000, a ⇑ $2,015,000 or ⇑ $707% increase in 12 quarters.
The December 2022 residential sales price (homes, condos, townhouses only) of $2,300,000 is ⇑ $100,000 or ⇑ 7.7% above the December 2021 price of $1,300,000.
Condo and townhome prices continue down, moving from $2,187,500, August 2022, to the present $975,000, down ⇓ $1,212,500 or ⇓ 124.4% in 4 months.
Quarterly median sales price for vacant land has been falling since Q4 2021, dropping from over $2,680,000 in September 2022 to the present $1,125,000.
The Big Sky real estate report holds more data and charts.
Chart 2:  Q1 2022 had the year's high of 68 closed sales (residential), which was significantly higher than Big Sky had ever seen in one month (41).
March 2022 was 2022's highest closed sales month with 68 properties sold.
Closed sales kicked up in September 2022, with 13 properties sold in Big Sky.
October 2022 saw 17 pending sales for all Big Sky real estate; this was exactly the number pending last October.
Big Sky, MT Real Estate Factoid:
Late winter and mid-Summer are often the highest periods for pending sales.
Perhaps these periods top the "pending sales" charts because March hosts spring break, which brings a great number of skiers and snowboarders.
And, August tends to be the top summer tourist month, a time for golf, fishing, hiking, biking, and more.