Bozeman Condos Over $400,000 – New Luxury Condominiums and Townhomes
Condo listings in Bozeman over $400,000. Bozeman luxury condo communities and downtown Bozeman, Montana luxury townhouses.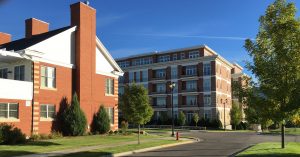 There are an increasing number of condos for sale, but condo-living is different than single-family living. Bozeman condominium living has positive aspects, like minimal maintenance concerns and increased security.
Do your research: review the pros and cons of condo living.
Before you choose to purchase a Bozeman condo or consider living in a condominium community, ensure that this lifestyle is a good choice for your style of living.
Often, there is a high concentration of condominiums in urban environments like downtown Bozeman. If you want to be near Bozeman events, like theater, dining, arts, music, etc., a downtown Bozeman condominium may be a good place to live.
Bozeman Condos & Townhomes For Sale Over $400,000