Bozeman Subdivisions/Neighborhoods (over 170) – Bozeman  HOA's
The Effect of Early US Subdivision Acts on Today's Bozeman Subdivisions
The act of subdividing a single piece of land into a "Subdivision" creates a "plat" of smaller parcels, which make it easier to sell or develop the original piece of land. Subdivisions vary from industrial developments like warehouses and oil refineries to commercial developments like retail malls or autoplexes.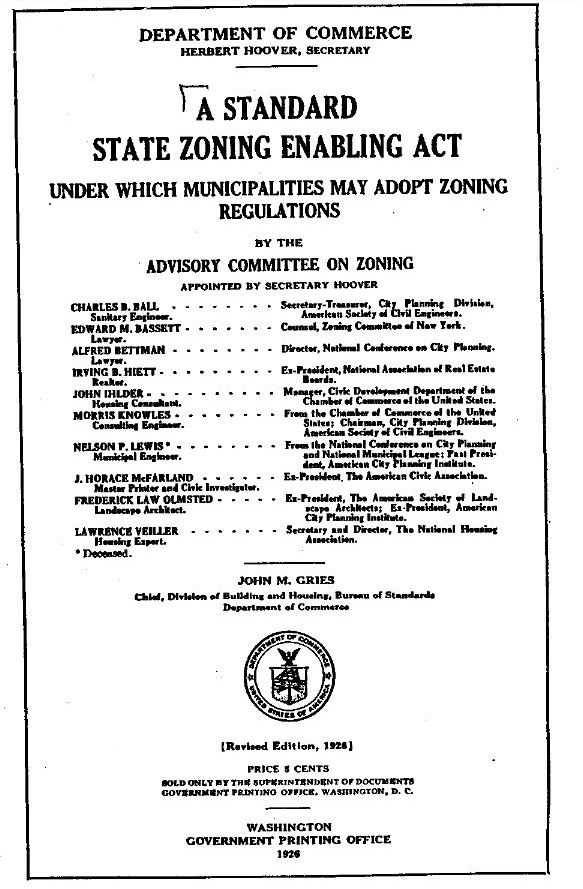 Developments with pre-existing or new Bozeman construction and featuring single-family homes are referred to as housing subdivisions or housing developments; some developers prefer "housing community" or "neighborhood."
Historically, subdivisions were established–unfortunately without planning–as a means to incorporate farm or ranch-land into a city or township; the subdivisions were based on the Lot and Block survey system, generally using a metes and bounds system to specify individual lots, which are given an identifier like a letter or number. To this day, the Lot and Block system is primarily used in the US and in Bozeman subdivisions.
Today, the process of implementing Bozeman subdivisions may include some or all of these: plating the lots (mapping the divisions), implementing drainage, water, and utility systems, constructing buildings and public areas (if called for), designing and constructing public streets and roads.
List Of All Bozeman Subdivisions –  Updated Bozeman Flood Plain Map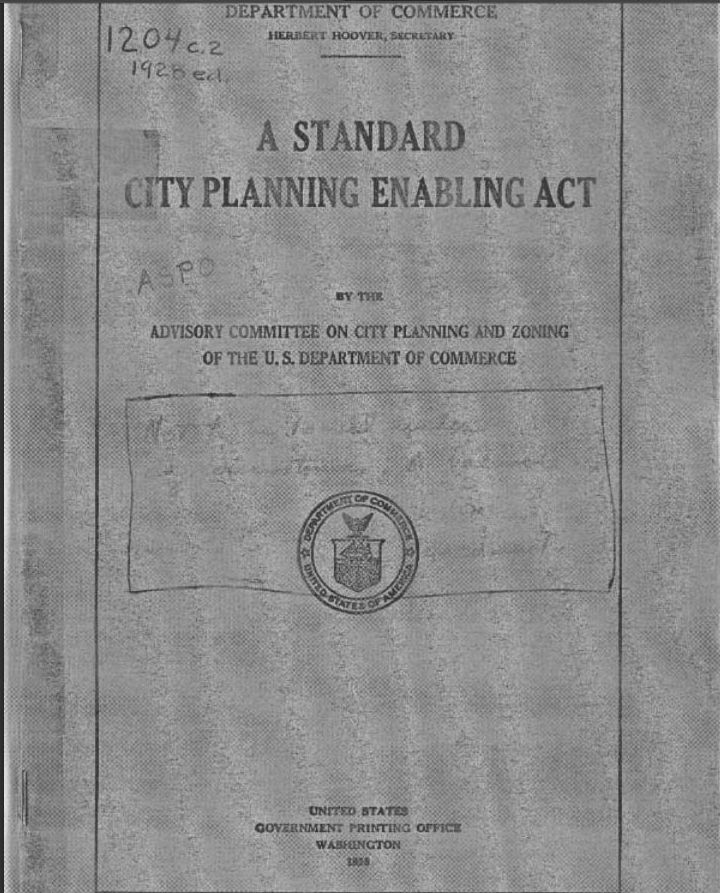 Important United States Planning and Zoning Acts
The Standard State Zoning Enabling Act (SZEA) in 1926 and has nine sections.
The Standard City Planning Enabling Act (SCPEA) in 1928 and contains six parts.
According to the SCPEA, "Subdivision" means the division of a lot, tract, or parcel of land into two or more lots, plats, sites, or other divisions of land for the purpose, whether immediate or future, of sale or of building development. It includes re-subdivision and, when appropriate to the context, relates to the process of subdividing or to the land or territory subdivided.
Interested in market forecasts, home sales trends, real estate reports, and information on southwest Montana land and housing values?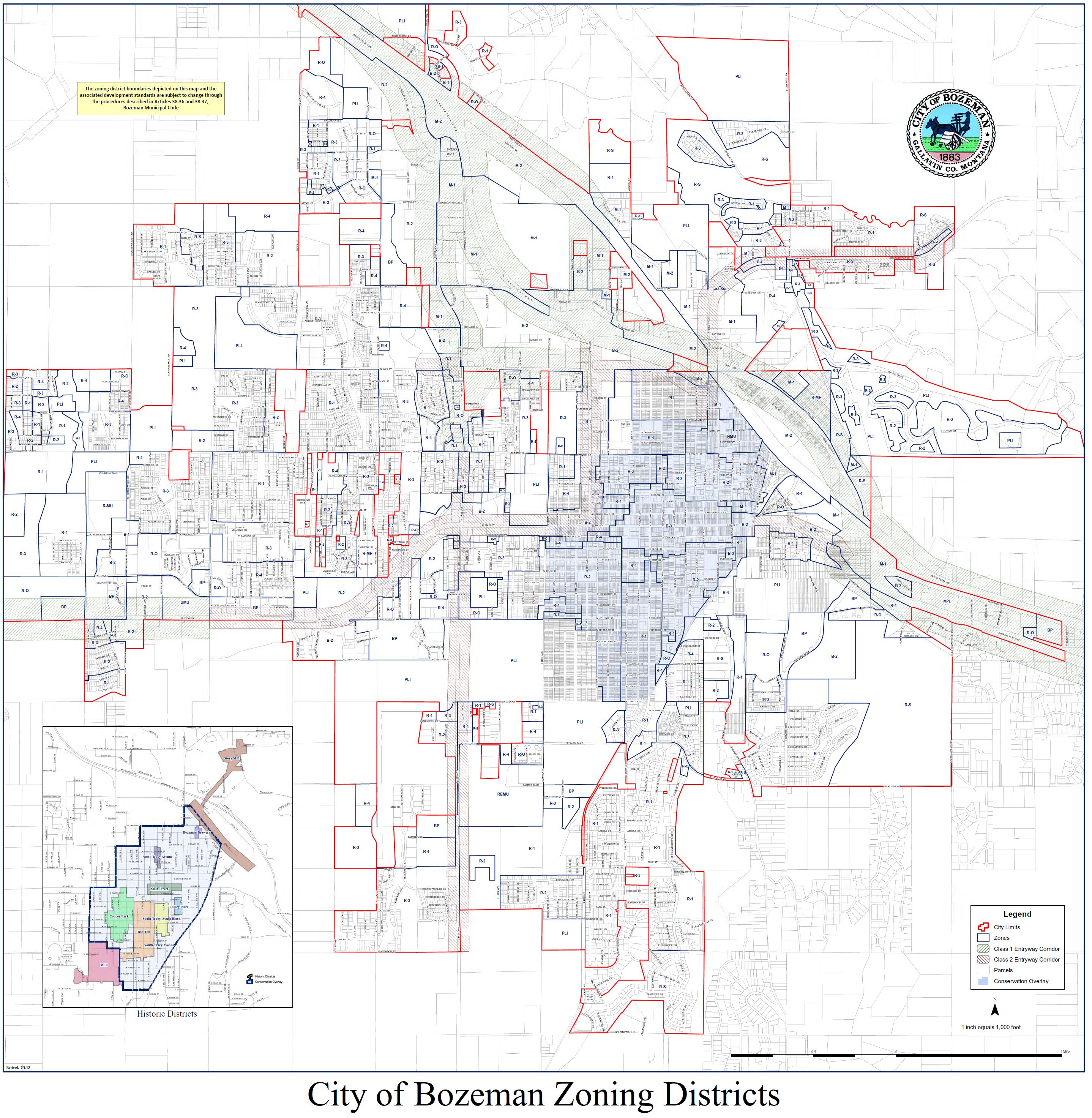 Complete Bozeman Subdivisions List of Bozeman Neighborhoods, Residential Housing Developments, Bozeman Luxury Homes Subdivisions, Townhouse Developments, Condominium (Condo) Communities.
Search Bozeman Real Estate by Subdivision
Some Bozeman Subdivision and Neighborhood Homeowner Associations (HOA)
BCNA – Bozeman Creek Association is divided into 5 districts and extends from the intersection of the Gallagator Trail and South Church south along Church to Kagy Boulevard, west along Kagy to South Black Street, north on South Black to Mason Avenue, across Mason and through the Langhor Gardens to the Gallagator Trail, north on the Trail to the point of origin.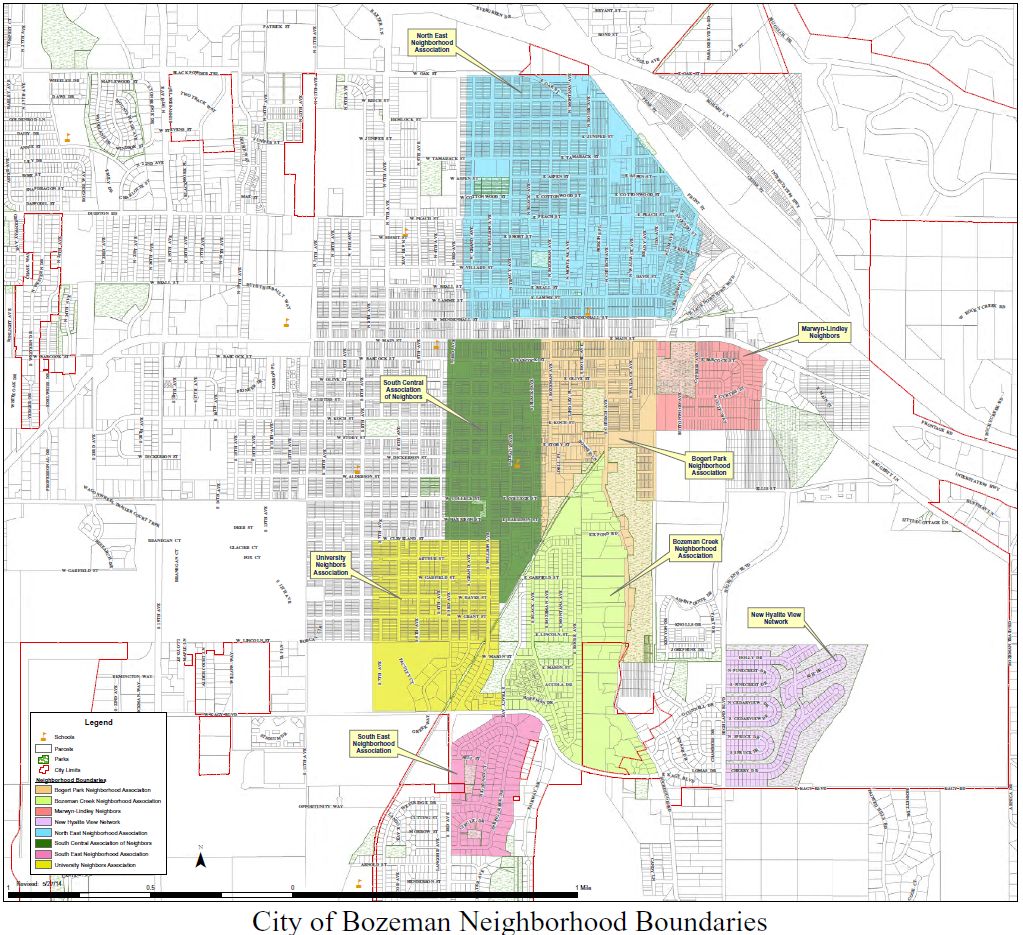 CAN – Cascade Association is the area of Bozeman streets that run from Durston to Babcock and then from Ferguson Avenue to Fowler and will continue as Fowler is extended.
MarLin – Marwyn-Lindley is a small neighborhood on the northside of Downtown Bozeman and is situated adjacent to Lindley Center and just east of Lindley Park. Marwyn-Lindley consists of 65 single-family homes of both new and long-time residents.
NHVN – Bozeman residents know New Hyalite View, located on the east side of Highland Boulevard, as the neighborhood with the "tree streets." This old Bozeman neighborhood is one of Bozeman's earliest subdivisions, featuring finger parks, a trail system, and streets lined with mature trees.
NENA – Northeast Neighborhood just north of Downtown Bozeman is known for an eclectic mix of people, houses, and Bozeman businesses. North Grand (west), East Main (south), North Broadway (east), East Oak/I-90 (north).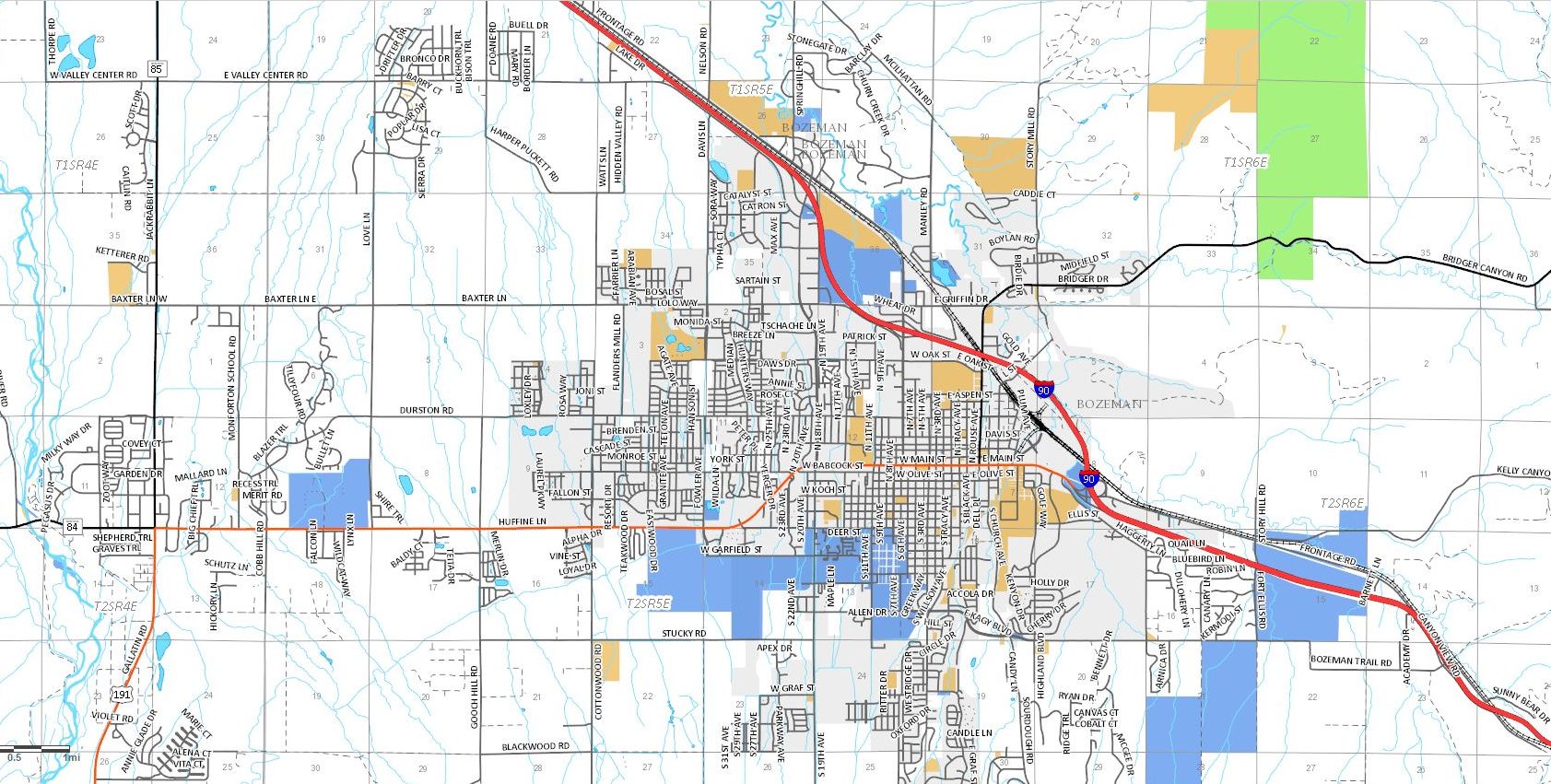 SCAN – South Central Association of Neighbors is situated in the heart Bozeman's historic area. SCAN boundaries extend, north to south, from Main Street to Hayes Street and from east to west, 3rd Avenue to South Black Avenue (both sides of the streets). These streets comprise the boundaries and situated in the center is the Story Mansion, a Bozeman landmark.
SENA – Southeast Neighborhood Association is characterized by deep setbacks. The neighborhood is bounded on the north by Kagy Boulevard, on the west by South Third Avenue, and on the east and south by Spring Creek Drive. This neighborhood footprint includes Hill Street; South Tracy Avenue, south of Kagy Boulevard; Highland Court; Circle Drive; Spring Creek Drive; and Westridge Drive, east of South Third Avenue.