Big Sky Condos For Sale – Luxury Townhomes – 'Want a Home?
Big Sky Luxury Condominiums and Townhouses For Sale – Golf – Slope-Side – Ski-In-Ski-Out – Covid-19
---
Big Sky Condo and Townhouse Median Sales Price History, 2014 to 2020 – Comparing Month-to-Month With Year-to-Year Data: The Logic of Short-Term and Long-Term Investment.
More than likely due to Covid-19, Big Sky's real estate market has slowed, as indicated by the flat closed sales, early May 2020 (Chart 3). This mild decrease in sales action should move upward as the summer progresses.
Sales Price Data Comparison (Chart 1): "Month-to-Month"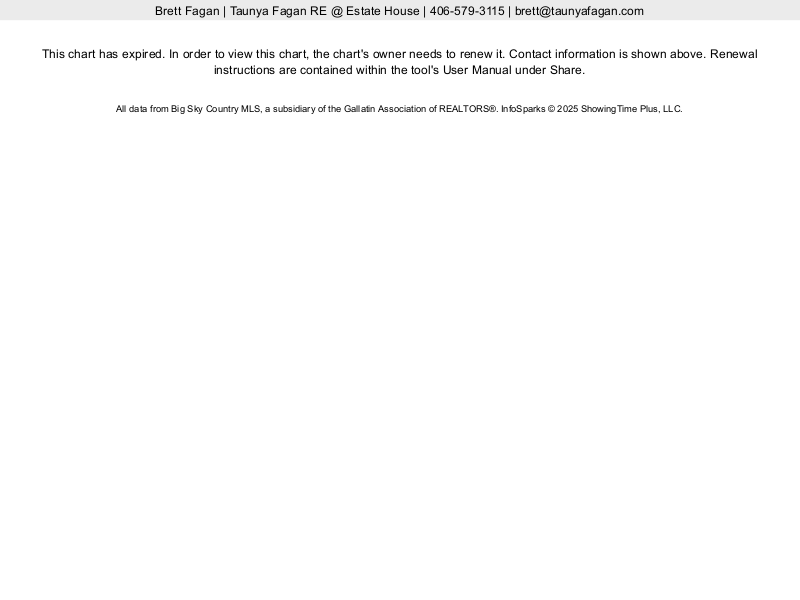 When viewed on a month-to-month frequency (chart 1), fluctuations in median sales prices for Big Sky condos are dramatic.
Using month-to-month data to assess whether or not it's wise to invest in or divest of a Big Sky condo (or any Big Sky real estate, for that matter) is risky.
Using month-to-month data as a method either to purchase your condo when the median price is low or using that same data to sell your condo when the median sales price is high is risky.
For instance: If in Q3 2019, using the month-to-month frequency (chart 1), you had back-tracked 6 years, looking at the progression of median condo prices in Big Sky, you'd have deceived yourself if you had concluded that from Q1 2014 into Q3 2019, median condo prices had increased about 200% (let's sell!).
This was an increase from about $300,000 in early 2014 to almost $900,000 in July 2019. (Early 2019 would have been an excellent time to buy something, based on the median sales price during that small window of time.)
If you had purchased then, you may have panicked when median prices began falling in September 2019, continuing into December 2019, declining almost 68% ('should'a waited/let's buy!).
Don't be seduced by the drama in Chart 1.
---
Sales Price Data Comparison (Chart 2): "Year-to-Year"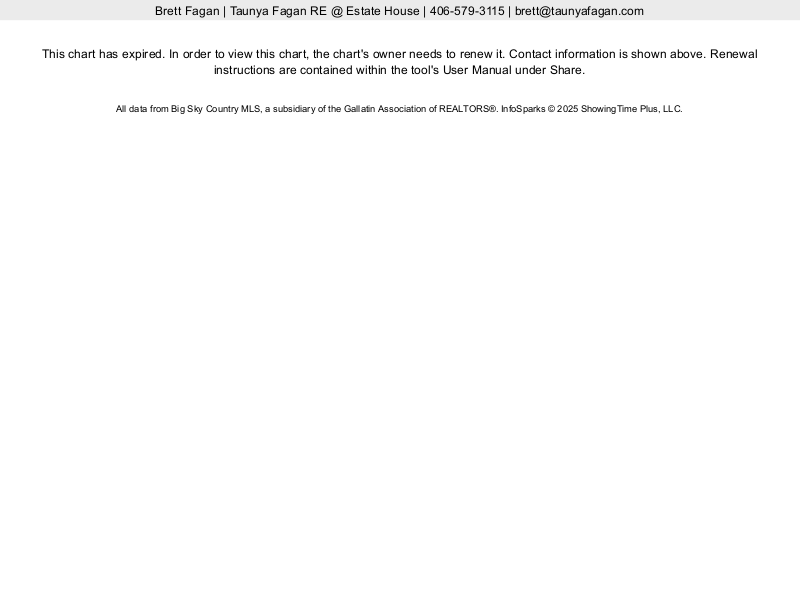 Viewed on a year-to-year frequency (aka twelve-month), chart 2's graph displays less dramatic but more logical data to use in analyzing sales price variations when buying or selling your Big Sky condo:
Looking at median condo prices based upon the more realistic year-to-year perspective (Chart 2), sales price fluctuations do not look as pronounced as those done month-to-month.
Nonetheless, as indicated by BOTH charts, during the past 6 years median condo prices in Big Sky HAVE increased dramatically…by around 200% as viewed from the reasonable year-to-year perspective!
And, though you shouldn't be fooled by short-term data, long-term data suggest it continues to be a good time to get into your Big Sky condo!
And from this year-over-year analysis, December 2019's median price of $487,000 rose roughly 8% above the December 2018 median price of $450,500, indicating Big Sky condo median sales prices continue to climb.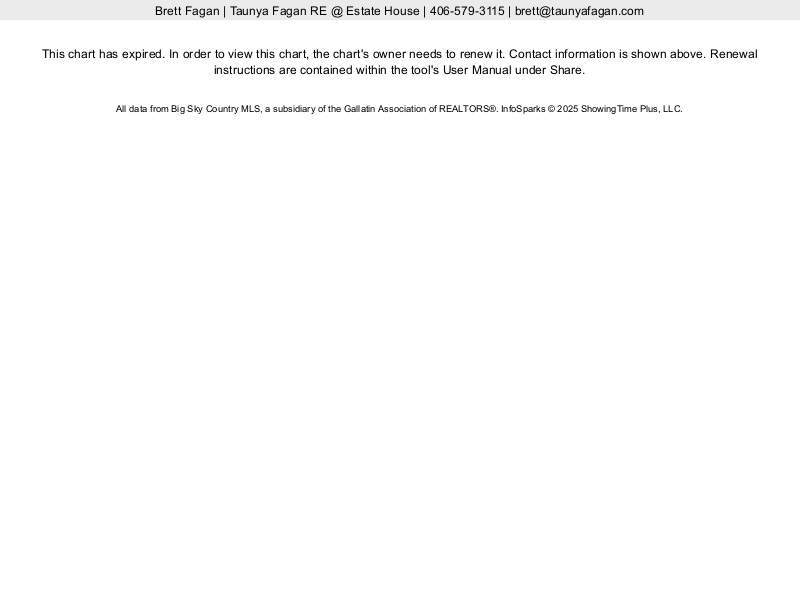 Consequently, a year-to-year data perspective is perhaps the most reasonable and logical perspective to consider when looking at sales price trends from either a buyer or a seller position.
Interestingly, the greatest one-month percentage drop in median sales prices in the last 6 years (via the year-to-year perspective) was recently–between November and December 2019–when median sales prices fell about 9%.
It will be interesting to see how this median sales price trend continues through election year 2020.