Big Sky Condos For Sale – Luxury Townhomes
Big Sky Luxury Condominiums and Townhouses – Golf – Ski-In-Ski-Out
Q2 2023 update : Median Big Sky Condo and Home Price Combined is $1,300,000.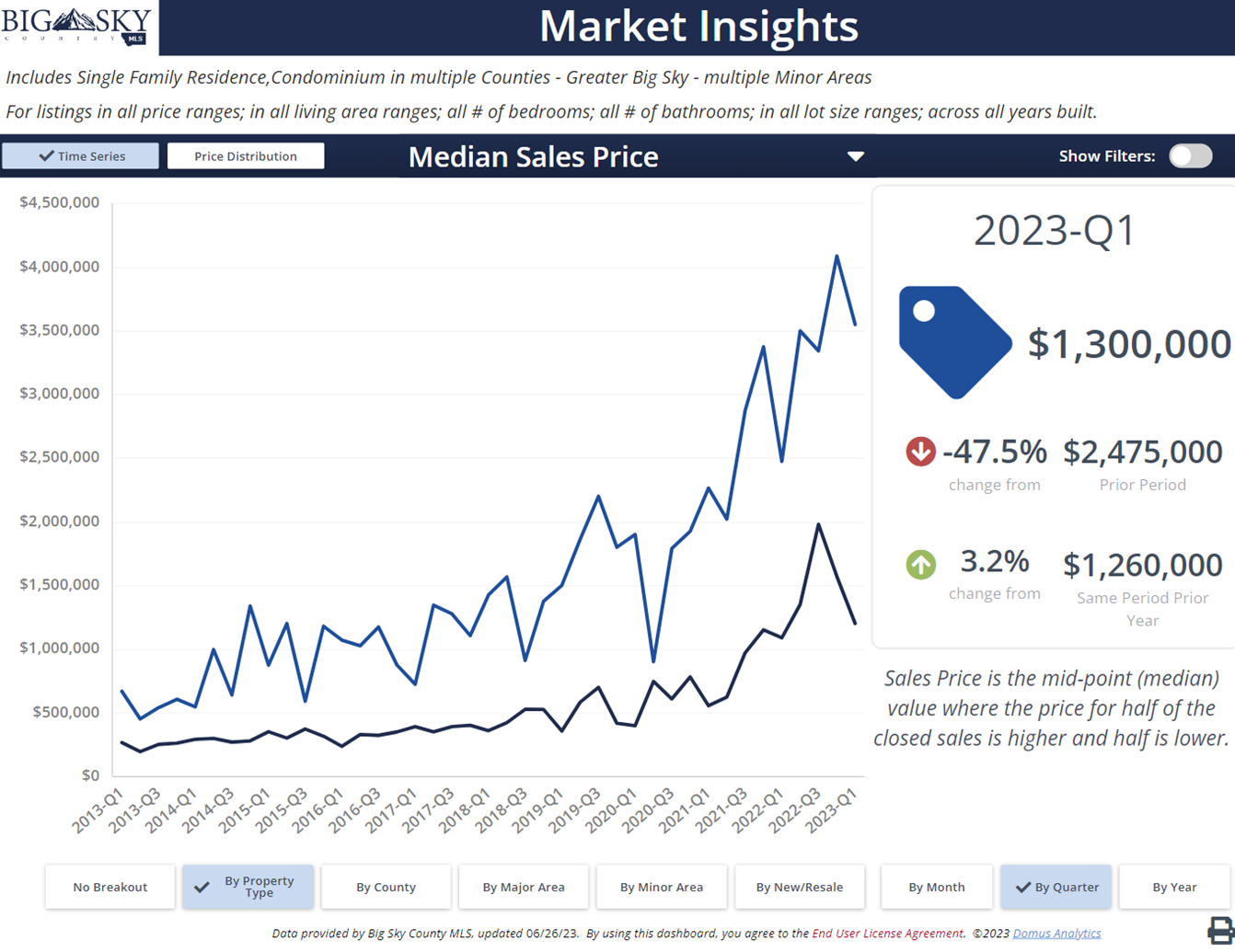 Chart 1: At the end of Q2 2023, sales prices down for Big Sky condos, $1,200,000 and up for homes, $3,550,000.
Q4 2022: Together, Big Sky condo and home price is down ⇓ $1,175,000 or ⇓ 47.5% from the Q4 2022 price of $2,475,000.
In 2022, prices increased from the Q1 price of $1,600,000 to the Q4 price of $2,475,000, which is ⇑ $875,000 or ⇑ $35.4%.
Presently, there are 146 condos and 47 homes for sale in Big Sky.
Looking back at Condo and Townhome (very few TH's), 2020 to 2022:
From the end of Q3 2020, townhouse prices increased from $890,000 to $1,870,000, up ⇑ 110% or a ⇑ $980,000 increase in the 27 months.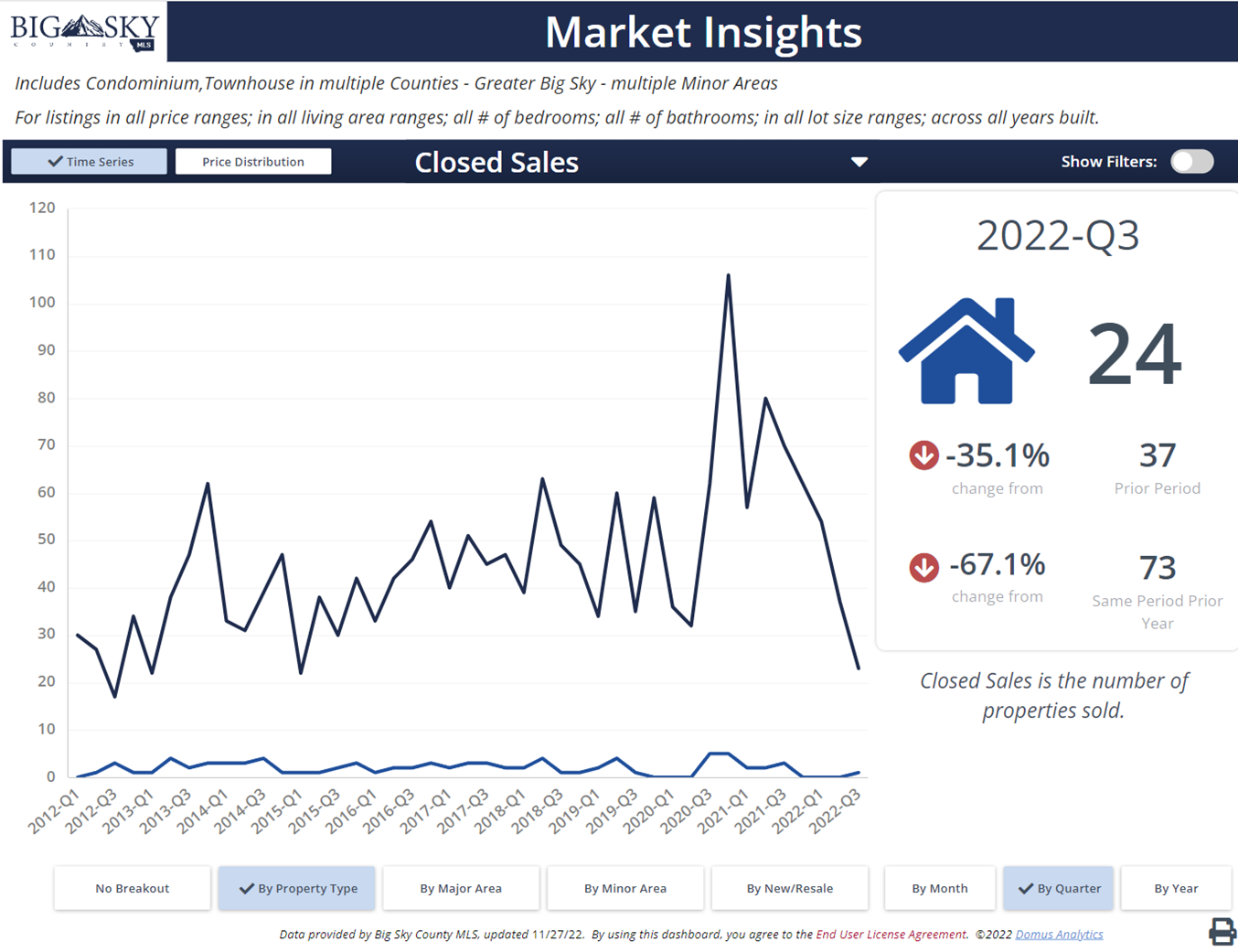 After the Coronavirus scare took hold of the country in March 2020, people began leaving urban areas for less populated suburban and rural regions like Big Sky, MT.
By Q2 2020, justifiable fears of catching Covid, especially in large, regional centers, coupled with favorable spring weather motivated scores to seek less populated recreational regions like Big Sky, driving up condo and townhome prices.
From Q1 2020 to Q1 2021, condo and townhome prices rose, moving from $397,500 to $1,087,500, a ⇑ $690,000, ⇑ 174% increase in just 12 months.
Chart 2: Big Sky condo and townhouse closed sales history: Closed sales began their upward trend in Q2 2020 and skyrocketed until beginning a downward trend in Q4 2020.
Closed sales were decreasing most of 2022.
Days on market (DOM) was 118 for condos and townhomes in Q4 2022.
And, there were 121 condos and 3 townhomes for sale in Q4 2022.