Bozeman, Montana History – Gallatin County, MT – John Bozeman – Pioneers and Founders – Population 58,250
In 1864, W.W. Alderson described Montana's Gallatin Valley as "one of the most beautiful and picturesque valleys the eye ever beheld, abounding in springs of clear water." In the late 1800's many agreed, calling it "The Egypt" or "The Garden Spot of Montana."
Bozeman, Montana is named after John M Bozeman, founder of the strategic Bozeman Trail.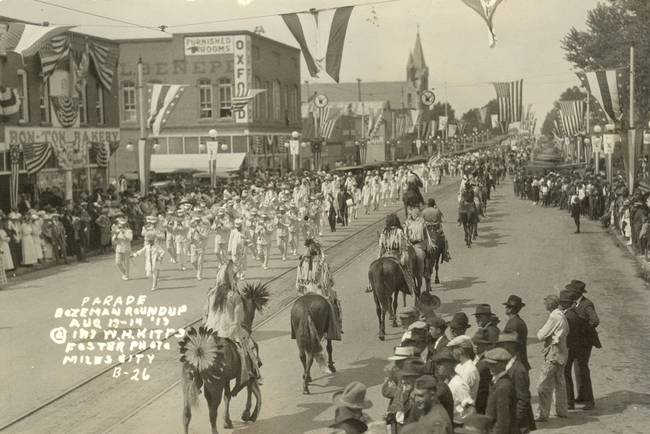 Located in one of the fastest-growing counties–Gallatin–in Montana, Bozeman is home to Montana State University, the Museum of the Rockies, excellent schools, and world-class healthcare.
Bozeman, Fastest Growing Small Community in the US – What's Bozeman's Nickname? (answer at bottom)
For recreational enthusiasts, Bozeman offers world-class skiing and snowboarding, fishing, hunting, hiking, kayaking, horseback riding, ice climbing, camping, rafting, birding, biking, golf, hockey, running, and many more Bozeman area activities.
…and about that famous Bozeman beer!
In 2023: Bozeman, population ~58,250 vs ~42,000 in 2017. Bozeman, MT is the seat of Gallatin County, MT, population ~127,950 in 2023, versus 89,500 in 2010 – Bozeman Zip Codes: 59715, 59717, 59718, 59719, 59771, 59772 – Detailed Bozeman Demographics here – Latitude 45.68N, Longitude, 111.05W, elevation 4772.'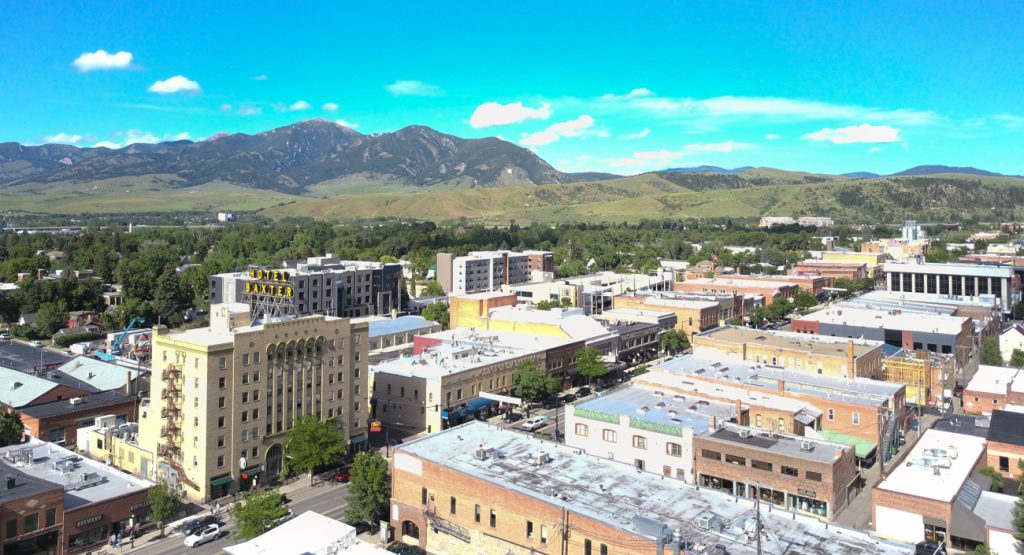 Bozeman Montana History – Bozeman Pioneers – Montana Native Americans
For thousands of years, Native American tribes like the Shoshone, Nez Perce, Sioux, Blackfeet, and Flathead made the Gallatin Valley home, although the Valley was not held by any particular Indian tribe.
In July 1806, William Clark, one of Bozeman's first pioneers, of the Lewis and Clark Expedition, took a side trip, visiting the Gallatin Valley as he traveled east from Three Forks, Montana, following the Gallatin River.
Journal entries from Clark's party briefly describe the future Bozeman as the "Valley of the Flowers," which came from the southwest Montana native tribes' apt description of the pristine Gallatin Valley land.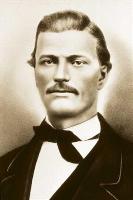 In 1863, John Bozeman and his trusty sidekick, John Jacobs, established the Bozeman Trail, a side trail off the famous Oregon Trail.
Running through the future city of Bozeman, the Bozeman trail continued across the Gallatin Valley and up to the mining town of Virginia City, Montana, which lies on the western side of the Gallatin Valley in the Tobacco Root Mountains.
John Bozeman began an agricultural colony in the Gallatin Valley, raising potatoes and wheat for Montana miners working in the Virginia City, MT gold mines.
John Bozeman, Daniel Rouse, and William Beall platted the City of Bozeman in 1864
Bozeman, Rouse, and Beall stated, "standing right in the gate of the mountains ready to swallow up all tender-feet that would reach the territory from the east, with their golden fleeces to be taken care of…."
In 1865, John Bozeman was appointed Gallatin County probate judge. About this time, he choose to discontinue leading wagon trains into Montana Territory.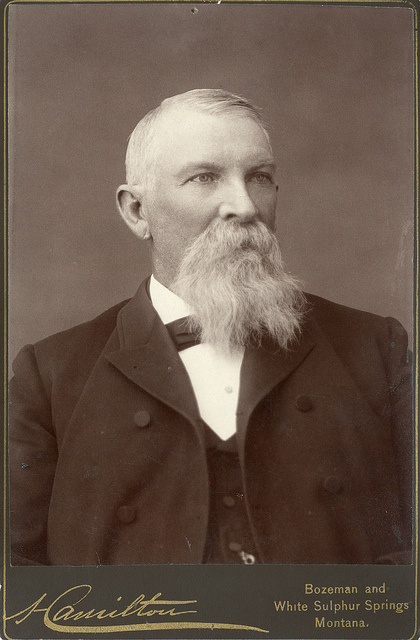 Soon thereafter, in 1868, the Indian Wars closed the Bozeman Trail, but the fertile Bozeman land soon attracted permanent settlers seeking agricultural real estate in Bozeman.
In 1866, Nelson Story arrived in Bozeman, MT with 3,000 longhorn cattle. He sneaked by both angry Native Americans and the U.S. Army, which then tried to turn Story back for safety reasons. Story's cattle formed the first herd of today's Montana Farm and Ranch industry.
The story is told that Bozeman and Thomas Cover encountered a group of Blackfeet at the crossing of the Yellowstone River on April 18, 1867. At this point the story clouds, some say Cover killed Bozeman; some say the Blackfeet killed him.
Regardless, John Bozeman's adventurous life came to an abrupt and premature end, and considerable political disturbance in the area led local settlers and miners to request additional protection from the Blackfeet.
Consequently, due to the public's demand for more protection and  John Bozeman's mysterious death near Yellowstone, Fort Ellis was established.
Fort Ellis, on Bozeman's East Side, Near Bozeman Pass, Established in 1868
In response to the interplay between the locals and Blackfeet, Fort Ellis was established. Commanded by Captain R. S. LaMotte and two companies of the 2nd United States Cavalry, Fort Ellis was intrinsic to settlers and explorers, ensuring improved protection during the various "Indian Wars" of this period.
The fort, named in honor of Gettysburg casualty, Colonel Augustus Van Horne Ellis, was decommissioned in 1886.
Today, little remains of the actual site, which is now occupied by the Fort Ellis Experimental Station of Bozeman's Montana State University (MSU).
Not only was Fort Ellis established in this period, but Fort Elizabeth Meagher, which did not last long, was built by volunteer United States militiamen in 1867.
Fort Meagher, by which it was better known, was established eight miles east of the town of Rock Creek. In 1883, Northern Pacific Railway tracks were finally laid to the nascent town of Bozeman. By 1900, Bozeman's population reached 3,500 residents.
Modern Bozeman, Montana – Bozeman Culture: Music – Art – Theater – Film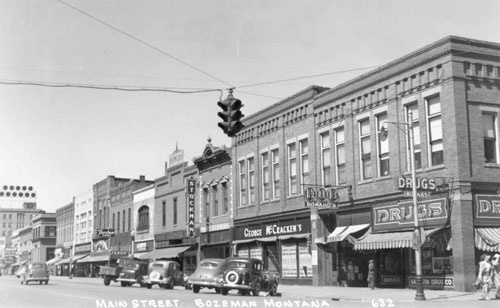 Downtown Bozeman, Montana made an appearance in the film, "A River Runs Through It," starring Brad Pitt.
Bozeman's refurbished historic Ellen Theater, named for Ellen Story, the mother of T.B. Story, a famous Bozeman architect, is the new home of Montana Theater Works, which is restoring the Bozeman Ellen Theatre to its original glory.
Bozeman has a vibrant music scene from blues and jazz to classical.
Bozeman, Montana Geography – Bozeman Weather – Bozeman Mountains
Bozeman, MT is located at 45°40'40" north and 111°2'50" west (45.677890, -111.047274), in the Gallatin Valley with:
The Bridger Mountains (named for explorer, Jim Bridger) to the east.
To the west, the Tobacco Root Mountains.
The Big Belt Mountains to the north.
And, to the south, both the Gallatin Range, with its rugged Hyalite Mountains, and the spectacular Spanish Peaks of the Madison Range.
Surrounding Communities – Average Bozeman Temperature Graph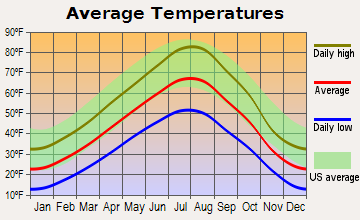 US Interstate 90 (I-90) passes through Bozeman, which is 90 miles, 140 km, east by road of Butte, Montana; 140 miles, 230 km west, by road of Billings, Montana; 100 miles, 160km, south by road of Helena, Montana; 90 miles, 150 km, north by road of West Yellowstone, Montana's Yellowstone National Park's western entry.
According to the United States Census Bureau, Bozeman encompasses a total land area of 19.15 mi2  (49.59 km2). Little of Bozeman is covered by water, except for the Hyalite Reservoir, local ponds and swamps, the Gallatin River, the Jefferson River, the Madison River, and other, small, excellent fly-fishing, streams.
Today, in 2022, Bozeman's population growth rate is 2.8% and the city has approximately 56,250 residents. The population of Gallatin County, Montana is moving toward 127,00, at 126,640.
The Covid boom has pushed speculation in Bozeman land and Bozeman building lots.
Also due to Covid is a revitalized interest in ranches and farms and drawn recreational home and land seekers.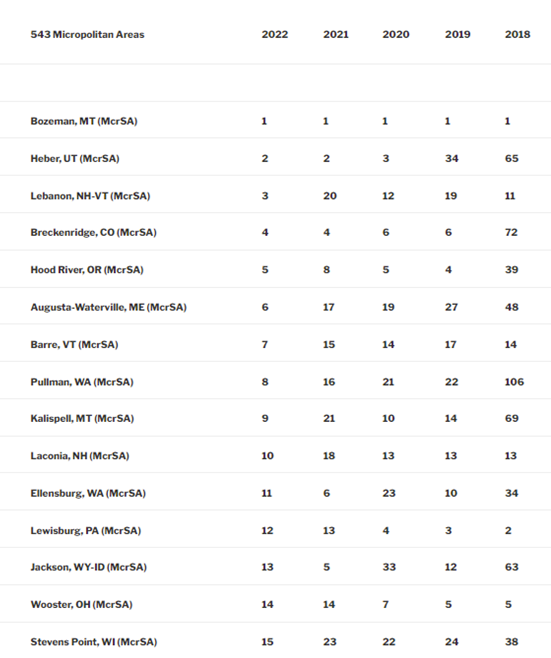 Looking Back: The 2008 U.S. Census put the Gallatin County, MT population at 87,359 residents, which was a 28.8 percent gain or a 19,528 resident increase above the 2000 Census. In 2008, Gallatin County was ranked 92nd of the 100 fastest growing counties in the United States.
And, approximately 22% of these counties were in the West. Montana's overall population increased 6.2% from the 2000 to the 2008 Census.
The number of small businesses continues increasing. From 2001 to 2006, Bozeman small businesses increased 27.7% to approximately 4000. In 2009, Gallatin County, MT was over 87,000 residents.
During the decade of 1990 to 2000, Gallatin County's population increased by 34.4 percent, ranking Gallatin County, Montana the fifth largest Montana county and as the second fastest growing Montana county.
From 1970 to 2000, the Gallatin County, Montana population increased by over 35,000 individuals. In recent years this has led to a real estate boom in recent years, increasing sales of Bozeman homes, condos, and townhomes.
This part of the northern Rocky Mountain region is home to world-class fly fishing, hunting, golfing, biking, kayaking, climbing, snowboarding, horseback riding, rafting, skiing, hiking, camping, birding, and a host of other recreational opportunities.
Interesting Facts About Bozeman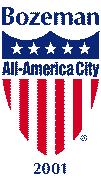 Bozeman's Nickname is BozAngeles…also "Bozone."

Bozeman, population, 56,250 (2022) (latitude 45.68N, longitude, 111.05W, elevation 4772′), is in southwestern Montana, USA. Bozeman, MT is the home of Gallatin County, MT, population 126,640 (2022).
In the past few years the Bozeman Creek Committee has been working to improve Bozeman's urban waterway, Bozeman Creek.
Bozeman, Montana is named after John M. Bozeman, founder of the strategic Bozeman Trail.
It was all about Montana in the film, "A River Runs Through It," starring Brad Pitt.
Bozeman's refurbished historic Ellen Theatre is the new home of Montana Theatre Works, offering excellent live plays and old movie night.
Bozeman, MT is located at 45°40'40" North, 111°2'50" West (45.677890, -111.047274).
US Interstate 90 (I-90) passes through Bozeman, coming east from Billings, Montana and going west through Butte, Montana and then Missoula, MT.
Bozeman's total land area is 19.15 mi2, 49.59 km2.