Montana State University (MSU) History
Quick History, Montana State University, Bozeman, Montana

 
The state of Montana was endowed by the Federal 1862 Morrill Act–allowing for the creation of United States land grant colleges–with the power to create Montana agricultural or "land grant" colleges, based upon Montana's vast land.
Consequently, the Montana legislature passed an act creating the Agricultural College of the State of Montana, February 16, 1893. This first name held for just 20 years.
By 1965, Montana State University's Name Had Been Changed Five Times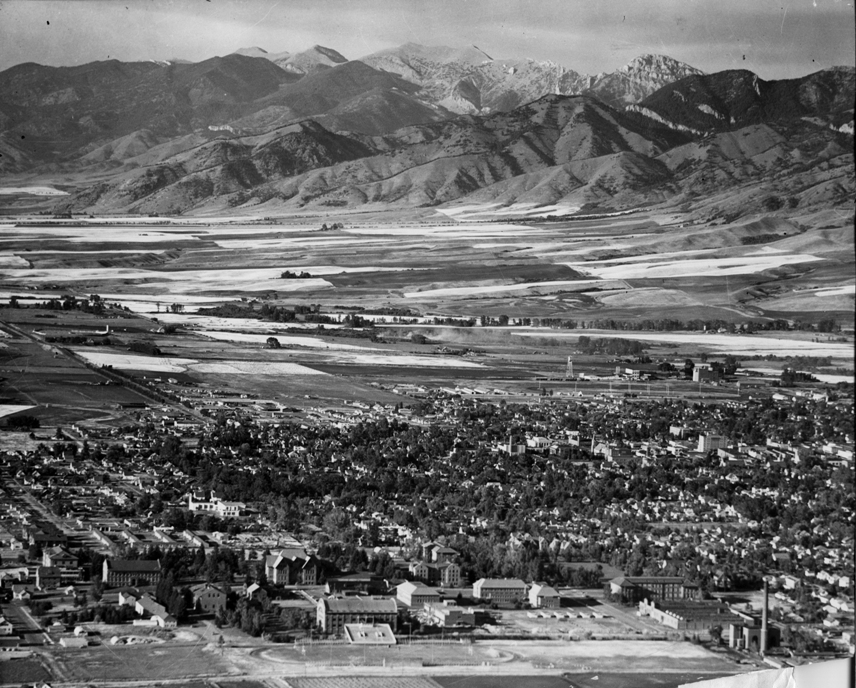 The second name, given in 1913, was, "Montana State College of Agriculture and Mechanical Arts."
By the end of the decade, the name was shortened to, "Montana Agricultural College."
Yet again, in 1921, the College's name was changed–a fourth time–to "Montana State College."
Today's "Montana State University" (fifth and present name) ceased being a "college" in 1965, when it was given the title of "University."
Fifty-percent of the land on which the college was built came from Gallatin County, which donated 80-acres; Bozeman's community added 40 more shortly after.
With five male and three female students, MSU held its first classes on February 16, 1893 at the Gallatin County High School, 404 W. Main Street, in downtown Bozeman, moving to the (nonextant) Bozeman Academy later in 1893.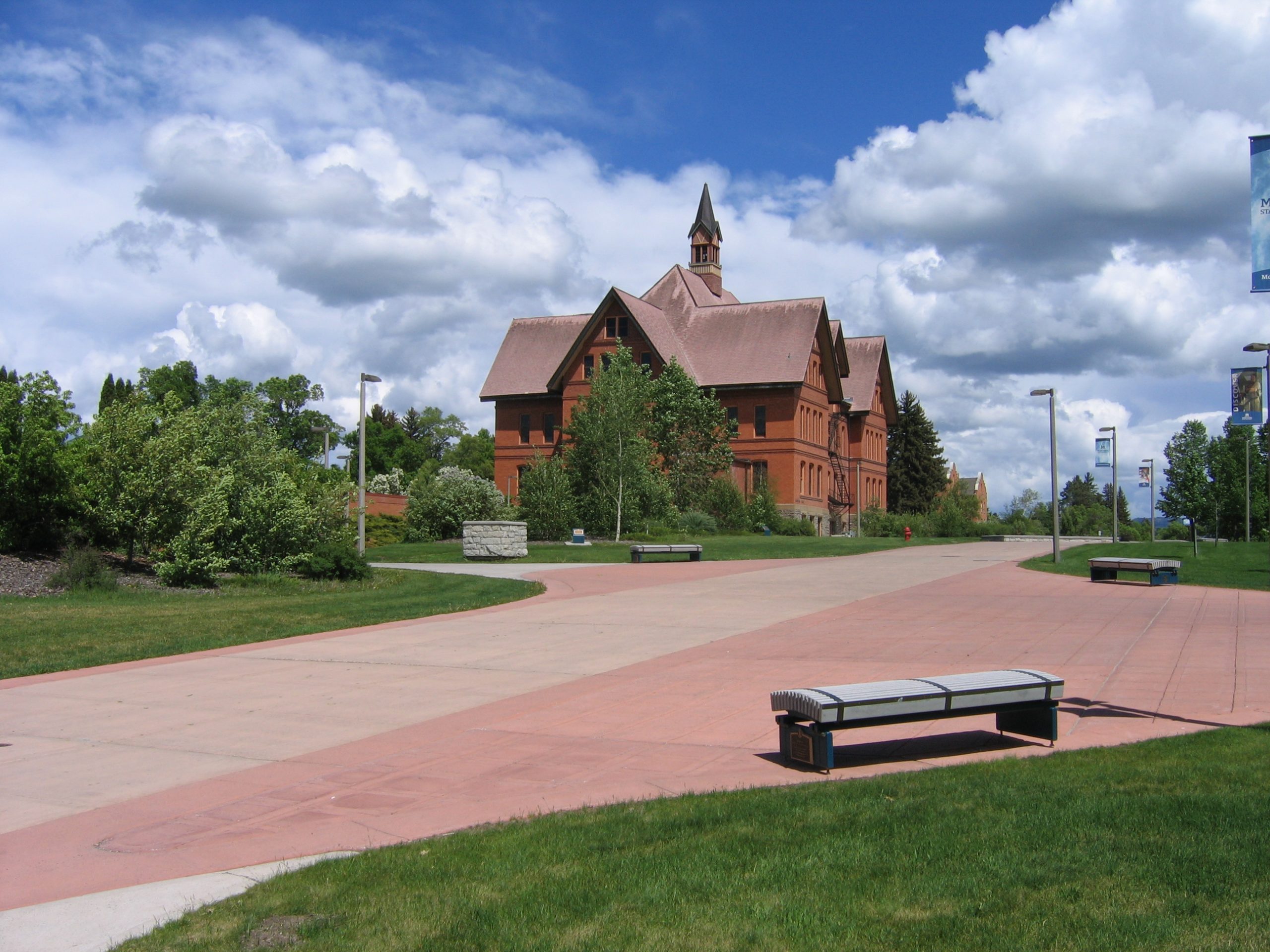 Today, Montana's largest research university, with nine colleges, over 250 programs, 602 full- and 460 part-time professors, boasts a population approaching 17,000.
Fifty-nine percent of its students–both undergrads and grads–are Montana residents.
MSU undergraduates are offered studies in 51 fields.
Candidates for a master's degrees study in 41 different fields, and MSU grants doctoral degrees in 18 fields.
As a US research university, expenditures exceed $130 million.
Discover more about Montana State's past.