Bozeman Events Calendar 2023 – Top Things to Do In Bozeman, MT
How Do I Find Out About Bozeman Events? – Event Calendar 2023: Art, Food, Theater, Music, Sports, Festivals, and More – Things To Do In Bozeman – What's Happening in Bozeman, Montana This Month?
Museum of the Rockies: Dinosaurs, Art, Photography, Planetarium, Live Montana Farm, 406-994-2251
Bozeman's Museum of the Rockies is a not only a Museum of Paleontology, with a large collection of dinosaur fossils (full-sized T-Rex!), it's also a venue for informational lectures; traveling art and photography collections from around the world; a live, on-site, historic Montana homestead farm; a Planetarium; and much more. Call 406.994.2251 or visit the Museum's website for things to do.
Montana Shakespeare in the Park, Summer Events
Since 1973, Montana Shakespeare in the Parks has been playing Montana, Wyoming and southern Idaho parks during the summer months. The company has made significant progress in the growth of our educational outreach program, which mounted its first tour in 1993. Also, since 1992, Montana Shakespeare in the Schools (SIS), has been active as an educational outreach program during the winter months. SIS is a Montana State University (MSU) program.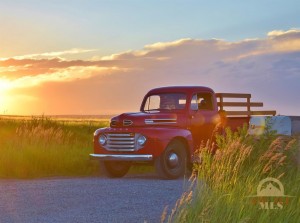 Bogert Farmers Market, June through September, 406-539-0216
Join us every for Bozeman Farmers Market Tuesday from 5:00pm-8:00pm, from June through the 2nd week in September. Vendors from around the area bring vegetables, arts, crafts, music, food and much more! Shop and gather in support of a fun-filled family environment! The Market is run by The Friends of Bogert Park. Proceeds go to rejuvenate Bogert Park! Promote, Preserve, and Play together at Bogert Farmers' Market!
Bozeman Art Walk – Art Gallery Walk, June, July, August, September, December, 406-586-4008
Bozeman Art Walks occur on the second Friday of the months June through September, from 6:00pm to 8:00pm at art galleries and businesses displaying artwork located along Main Street, Bozeman and at the Emerson Center for Arts and Culture. The galleries feature artists' openings and receptions and often provide refreshments and hors d'oeuvres. A great place to meet Bozemanites, socialize, and view great Montana art.
Gallatin Valley Farmer's Market, Gallatin County Fairgrounds, Bozeman, June 18th through September 10th, 2022, 406-388-6701
The Gallatin Valley Farmers Market (GVFM) is every Saturday from the 3rd week in June through the 2nd week in September and runs from 9-noon. Featuring local vendors of homemade food, handmade crafts and locally grown produce, the GVFM strives to support home-based businesses as a program of Career Transitions. The Market accepts the Bozeman Senior Center Produce Vouchers. Come celebrate another year of the Gallatin Valley Farmers Market! Contact Career Transitions at 406-388-6701 or CT@CareerTransitions.com 
American Computer and Robotics Museum
George Keremedjiev created Bozeman's Computer Museum in 1990; it's now the world's oldest computer and robotics museum. Showcasing not only computer technology, the museum covers 4000 years of communication. Bozeman's Computer and Robotics Museum is open 12:00 pm to 4:00 pm, Tuesday through Sunday.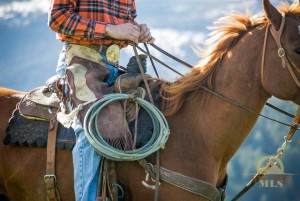 Hike Bozeman's "M" Trail
Like so many towns in the west, Bozeman has its own giant letter, an "M," on the side of Baldy mountain and visible for miles. Placed on the lower "Ridge" in 1915 by Montana State University engineering students, the 240′ high, 100′ wide "M" was created to honor their 1918 graduating class. Take the relatively easy hike up the "M" Trail to the whitewashed "M," where you can see for miles.
Bozeman MT Music on Main, Fridays, July 1 through late August
Bozeman, Montana Music on Main scheduled bands are TBD. Every Thursday evening in July and August from 7:00pm to 8:30pm enjoy live music in downtown Bozeman. Bring the kids from 6:30pm to 8:00pm for planned activities at the Kids' Zone. Grab a bite to eat from food vendors that will be on site or step into a few of the downtown stores that stay open late! No pets, please. For More.
Lewis and Clark Challenge Course, Bozeman Montana May through September 406-994-2251
This interactive series of stations offers visitors a chance for a hands-on experience of the Lewis & Clark adventure. Climb aboard a keelboat, out-run a grizzly bear, and see if you can lift a cradle-board like the one Sacajawea carried. Enjoy these activities plus geography, botany, Native American culture, and much more.
The Ellen Theatre Productions Throughout the Year, 406-570-6199, Montana Theater Works, 17 W. Main Street, Bozeman, MT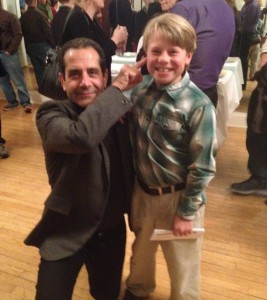 The Ellen Theatre opened for the first time on December 1, 1919, and has played many parts, including movie house, strip tease venue, vaudeville house, wedding place, high school playhouse, and now it has re-opened as Montana Theatre Works' playhouse. What's Happening at the Ellen?
Bozeman Lunch on the Lawn, (LOL) Wednesdays, July through August 406-597-9797, 111 South Grand Avenue, Bozeman
Scheduled Bands are TBD. Located at 111 South Grand Avenue, The Emerson Center for Arts and Culture's summer Lunch on the Lawn series returns for its 7th year. This year's LOL will be better than ever with a great lineup of local and regional musical acts to entertain during your lunch hour. Also enjoy a new noon-time Farmers Market; joining the traditional food vendors, will be local farmers, Emerson artists, shop owners, crafters and gardeners. Join us for live music and fun for 7 Wednesdays in July and August at Lunch on the Lawn, a FREE local event.
Verge Theater

, Offering Plays at the Emerson Center Theater, Year-round, 406-404-9000, 111 South Grand Avenue, Bozeman
"Verge Theater's mission is to create offbeat, thought-provoking, heart-inspiring theater and classes that are empowering to all and evocative of our vibrant local community…[discover] theater classes for kids, teens and adults, including those experiencing incarceration."
---
What's Happening in Bozeman:

Short-Term Events Calendar
March – "Run To The Pub," St. Patrick's Day every year. Bozeman's March Highlight!
Runner's World voted Bozeman's St. Patrick's Day, Run to the Pub the second-best half marathon in the United States! Bozeman's Pub 317 started Bozeman's annual St. Patrick's Day running event in 2007, offering half marathon and 10k races.  The half marathon begins at 9:00 AM and the 10k begins at 9:45 AM. By finishing one of the races, you qualify to win a trip to Dublin, Ireland to compete in the Dublin Marathon. Sign-up for the March "Run To The Pub" Race.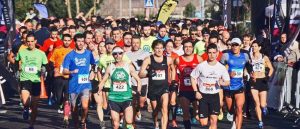 April – MSU Bozeman Spring Rodeo, Bozeman, MT 406-994-2403
The MSU Spring Rodeo, hosted by MSU, is held inside the Brick Breeden Fieldhouse. Cowboys and cowgirls from the Big Sky Region will be competing for the honor of going to the college finals in Casper, Wyoming. Seven schools will be on hand for the event.
May – American Indian Council of MSU Pow-Wow, Bozeman, MT 406-994-3751
Pow-wows are an important contemporary expression of American Indian heritage. A pow-wow is a Native American festival featuring traditional dancing, drumming and singing and traditional foods and arts and crafts. Various kinds of honor ceremonies and other spiritual ceremonies also form a part of this festival.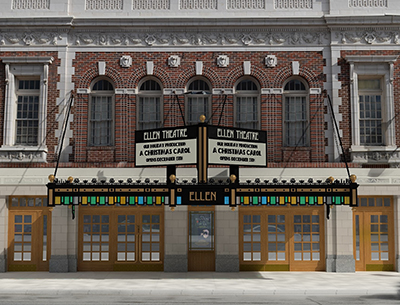 Providing Arts, Education, Entertainment through live music, film, comedy, plays. Encouraging community participation, showcasing renowned professionals, promoting youth education.
May – Bozeman Watershed Festival, Bozeman, MT 406-582-0526
The Montana Outdoor Science School will be hosting the Annual Watershed Festival, The Year of the Trout, at the Bozeman Fish Technology Center. Offered free to the public, the Community Watershed Festival is made possible by business sponsors, volunteers, and other private donations.
May – Bike Swap, Friday, May 5, 2023 is bike drop off, Saturday, May 6, 2023 is Swap, Gallatin County Fairgrounds, Bozeman, MT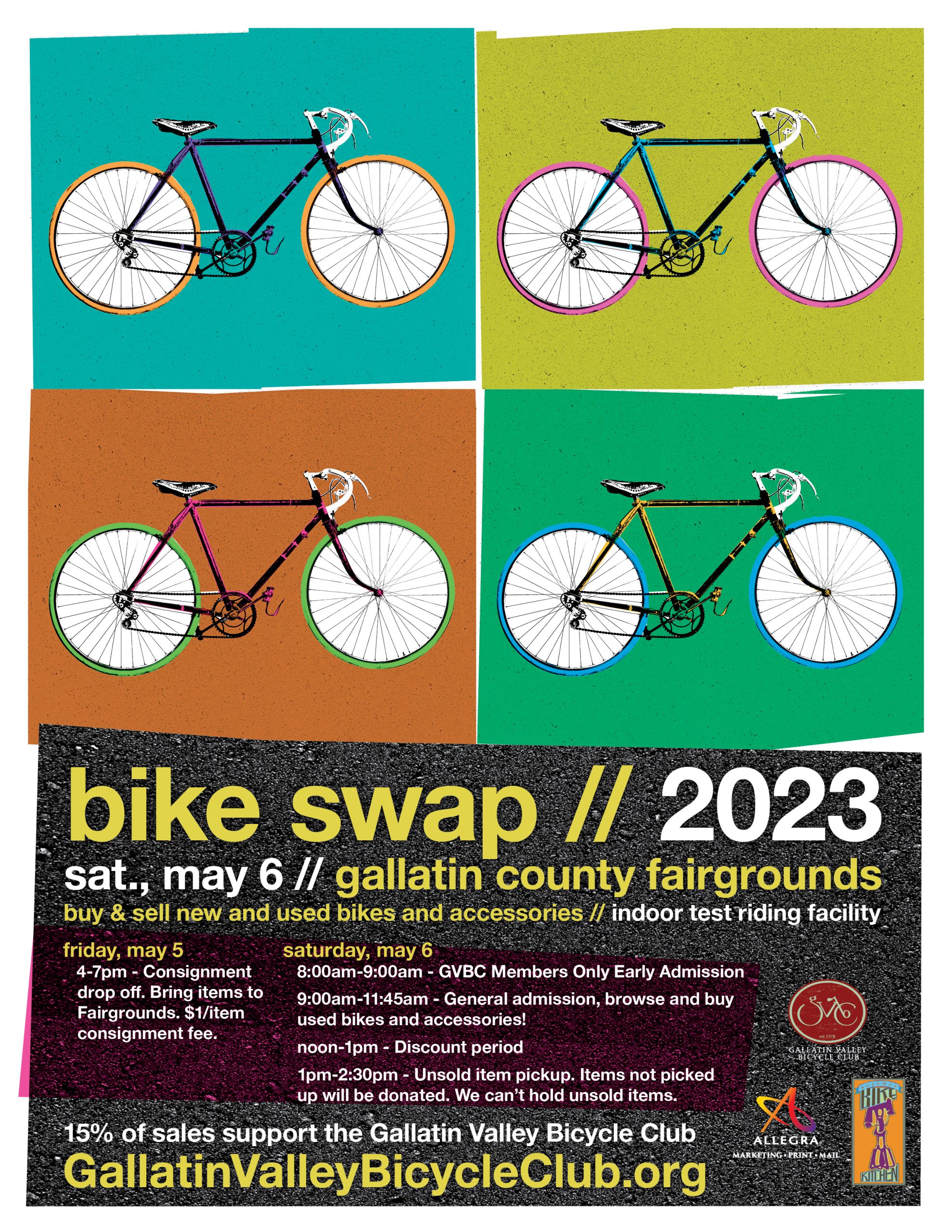 Each year the Gallatin Valley Bicycle Club (GVBC) sponsors the Gallatin Valley Bike Swap in May. Bozeman's Bike Swap has been an outstanding success in the community for the past 44 years. Community members are welcome to sell bikes or bike-related items for a $1 commission fee per item, plus 15% of the item's price, which goes to benefit the bike club. Bozeman's annual Bike Swap is open to the public.
July – Bozeman Celebration  Fireworks, Bozeman, MT 406-586-5421
Bozeman's Fourth of July Celebration is one of Montana's largest fireworks display beginning at dusk. Admission with button. Buttons can be purchased from local merchants in Bozeman, or at the gate.
July – Bozeman Trail Gun Show, Bozeman, MT 406-586-6179 (Livingston's Gun Show is early August)
Over 300 booths of firearms and related items, cowboy and Indian memorabilia, bits, spurs and saddles, six shooters and old rifles, western and wildlife art, furniture, vintage clothing and jewelry, knives, books, prints and photos. This show is smoke free and family orientated.
July – Bozeman Wine Classic, Bozeman, MT 406-994-1998
The Wine Classic is an event that blends the sophistication of wine tasting with the approachable, casual, adventure of the West. The Museum of the Rockies will be hosting its annual Wine Classic from 7:00pm to 11:00pm. Guests will enjoy exquisite food and wine on the museum grounds as they celebrate local cuisine.
July – Gallatin County Fair, Bozeman, Montana, Bozeman, MT 406-582-3270
We would love to have you come and join us for a great time at this year's Gallatin County Fair! Enjoy the carnival and the Open Class or 4-H exhibits which include arts and crafts, gardening, floral, foods, needlework, photography, poultry and other livestock. Have fun shopping at the indoor and outdoor markets.
July – Headwaters Relay – A Run to the Source, Bozeman, MT 406-539-0368
The Headwaters Relay is a 3-day, 232 mile team relay race through the mountains and valleys of Southwest Montana. The route is 98% on dirt and two-track roads revisiting Lewis and Clark's trek from Three Forks to Beaverhead Rock. The Relay ends at Hellroaring Creek, the ultimate source of the Mississippi River.
July – Bite Of Bozeman, MT, Bozeman, MT 406-586-4003
The annual Bite Of Bozeman is the ultimate outdoor dining experience. Stroll along the entire length of Bozeman's historic Main Street and celebrate the culinary arts of its local restaurants by sampling foods from a number of different vendors.
August – Little Bear School House Museum Antique Show, Bozeman, MT 406-388-1873
This annual event includes three buildings with over 75 dealers setting up booths of merchandise ranging from furniture, glassware, linens, to collectibles. Our admission fee is $4.00 and covers all three days. This antique show is a fund raiser for the support of Little Bear School House Museum.
August – Sweet Pea Festival, The First Friday, Saturday, and Sunday Of August, Bozeman, MT 406-586-4003
Bozeman's Sweet Pea is a festival of the arts featuring a costume ball, dining on Main Street and entertainment in Bozeman's Lindley Park, which includes music, dance, theater and children's activities. Family entertainment featuring the arts.
August – The Ridge Run: First or Second Week
Survive Bozeman's Bridger Ridge Run, a brutal 20 mile mountain trail run, possibly the most rugged, technical 20 mile trail race in existence, across Bozeman's Bridger Mountains south from Fairy Lake to "The M."
August – A Day in the Country, Bozeman, MT 406-587-8216
Our Annual Day in the Country features mini-classes, country picnic lunch and evening lecture. Pre-registration required.
August – Montana Cowboy Mounted Shooting Competition, Bozeman, MT 406-763-4456
Part exhibition, part Wild West show, part competition. Authentic cowboys and cowgirls dressed in 1800's period clothing compete on horseback in a timed shooting event with 45-caliber single-action pistols for real Old West entertainment. Concessions, seating and parking is available.
September – Vintage Bobcat Gala and Auction, Bozeman, MT 406-994-3741 for more information
The Montana State University-Bobcat Club Vintage Bobcat Gala and Auction will hold a live auction of twenty hard-to-get items and a silent auction of 50-60 items. The evening event begins with a wine tasting and hor d'oeuvres and includes a bar, dinner, and other events.
September – Bozeman Marathon, Sunday, mid-September @ 8:00 am
With mountain range views in every direction, the Bozeman Marathon and Half Marathon courses run over rivers, past farms, and on toward the finish on Main Street in downtown Bozeman. The Bozeman Full Marathon starts, and the Bozeman half Marathon; both finish on Main Street in historic downtown Bozeman, Montana. After the race, there will be refreshments, live music and awards. Bozeman Marathon information and registration.
September – John Colter Run, Bozeman, MT 800-332-4574 for more information
The John Colter Cross Country Run is held at the Missouri Headwaters State Park in Three Forks, Montana, commemorating John Colter's escape from the Blackfeet Indians. Please join this group run for a unique and enjoyable outdoor experience.
September – Lewis and Clark Marathon, Bozeman, MT 406-587-1135 for more information
Following the Lewis & Clark Trail, the Lewis and Clark Marathon (26.2 miles) 1/2 Marathon, Marathon Relay (4 entrants each run 1/4 of the marathon), 5K run/walk, and Kids' Runs are held to commemorate the Bicentennial of Lewis & Clark Corps of Discovery. Begins at 8:00 am at the Malmborg School on Jackson Creek Road, Bozeman. Exit I-90 at Jackson Creek Road.
September – HATCH NOW in Big Sky, September
The mission of HATCH is to provide mentorship, education, inspiration, and recognition to the next generation of creative innovators. HATCH is a 501 (c)3 non-profit. The 5-day event takes place in September. During the week they showcase dozens of innovators: scientists, filmographers, musicians, architects, artists, craft-makers, with featured panel discussions and workshops in film, music, design, writing and architecture.
October – Bozeman's Bridger Raptor Festival, Bozeman 406-582-0526
The Bridger Raptor Festival is an annual event held in and around Bozeman Montana. The festival, which is free to the public, centers around an annual count each Fall of the largest known golden eagle migration in the United States. The Bridger Raptor Festival takes place at the Bridger Bowl ski area.
October – Family Promise of Gallatin Valley's Night Without a Bed
This Bozeman Event is designed to raise awareness of our local homeless families and to raise funds for Family Promise of Gallatin Valley. Free pizza for all registered participants. Prizes for most creative design, most money raised (individual and group), oldest and youngest participants, etc. Come and learn more about homelessness and how everyone can make a difference. your tent, a chair, or a blanket to watch the movie, enjoy two meals (dinner & breakfast), and a candy/popcorn bar. Event concludes 9 a.m., Saturday. Everyone invited!
October – Montana State University – MSU Parents' Weekend, Bozeman, Jodie DeLay 406-994-4571
Each year, around the 3rd weekend in October, the Parent-Family Association of MSU sponsors a weekend event for the parents and families of MSU students. Over 800 people attend this popular event, which gives parents and families a chance to explore MSU and the greater Bozeman community. The 2008 activities include the Rendezvous dinner on campus, a rafting trip, a Museum of the Rockies tour, a Bobcat football game, and a scavenger hunt in downtown Bozeman.
August through October – Bozeman's Bridger Mountains Raptor Migration 800-726-4295
Hawk Watch International began full-season, fall migration raptor counts at this site in southwestern Montana's Bridger mountain Range in 1991. At this time in 1992, Hawk Watch began standardized, single-site counts. Come see presentations on raptor research, ecology, and conservation at local venues, as well as live-bird programs, ID seminars, raffles, and field trips from the Bridger Bowl Lodge to the migration site.
October through November – Bozeman's Halloween Week around the city of Bozeman, MT:
2:00-5:00pm – Museum of the Rockies Family Halloween Party family-friendly party, guaranteed to put everyone in that creepy, crawly Halloween spirit.
Halloween on October 30th
3:00-6:00 pm – Trick or Treating in Downtown Bozeman, Downtown Bozeman More Information (586-4008)
3:00-6:00 pm Leaf and Bean Children's Halloween Party at Bozeman's Downtown Leaf & Bean (587-1580)
5:00-7:00 pm – Halloween Open House, Bozeman's Emerson Cultural Center (587-9797)
4:00-7:00 pm – Halloween Spook House, Bozeman's Gallatin Pioneer Museum (522-8122)
Late October through early November – Little Bear School House Museum Antique Show, Bozeman, Montana 406-388-1873
This annual event includes three buildings with over 78 dealers setting up booths of merchandise ranging from furniture, glassware, linens and collectibles. Our admission fee is $4.00 which will cover all three days. This antique show is a fundraiser for Little Bear School House Museum.
First Weekend November – Bridger Ski Foundation Annual Bozeman Ski Swap, Bozeman, Montana, Gallatin County Fairgrounds 406-587-2445
Bring your Consignments on Friday, November 4 between 10am and 7pm. There is a cost for each item consigned.
Opens to Club Members Only for first hour, Saturday, Nov 5, 9am-10am.
Opens to General Public, Saturday, Nov 5, 10am-5pm – Open to Everyone. Admission $2.00 for non-BSF members.
Open to General Public, Sunday, Nov 6, 10am-2pm – Open for and Free Admission for everyone.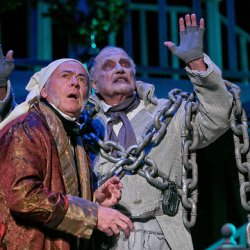 This 5k and 10K running race, held every Thanksgiving in Bozeman, MT, gives its proceeds to the Gallatin Valley Food Bank, a division of Bozeman's Human Resource Development Council (HRDC).
December – Annual Christmas Play, December 3 – 22
Produced by Montana TheatreWorks and played at the Ellen Theater, 17 W. Main Street, Bozeman – Christmas Play Tickets 2020 or Call 406.570.6199
December – Bozeman Ice Festival – Bozeman, Montana and Hyalite Canyon
The Bozeman Ice Festival is a regional/national Montana ice climbing event, promoting the sport to people of all ages and abilities. Learn the necessary ice climbing skills and safe climbing techniques to enjoy this amazing winter sport! Hone those mixed-rock and ice climbing abilities! This Bozeman ice climbing festival will introduce new and old climbers to cutting edge clothing, equipment, and Montana ice climbing! Occurs both in and around Bozeman and in the Hyalite Mountains, 30-minutes south of Bozeman, Montana.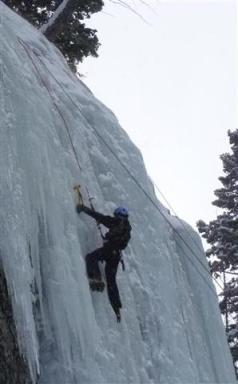 December – Bozeman Christmas Stroll, First Saturday in December , 4:30pm – 7:30pm – Call 406.586.4008
Downtown Bozeman's greatest holiday tradition is its Christmas Stroll, always on the first Saturday of December. Strolling from the Emerson Center, at 4:30pm, Santa Claus works his way down Main Street with thousands in tow, singing Christmas carols and lighting the downtown holiday lights as Bozeman's annual Christmas Stroll gets people into Bozeman's Christmas spirit. Have your photo snapped with Santa Claus. Enjoy entertainment, holiday treats, and horse drawn wagon rides.
December – Bozeman Winter Art Walk, Friday, Early December , 6:00PM – 8:00pm
The Downtown Bozeman Association and participating art galleries and businesses have extended the Art Walk season into winter! Many galleries feature artists' openings with receptions , offering hors d'oeuvres and refreshments. Enjoy musical buskers, playing tunes as you stroll Bozeman's main drag.