All Downtown Bozeman Homes For Sale – Continuous Updates – Historic Bozeman Homes and Neighborhoods
– Bozeman Homes For Sale Near Downtown
Listings For Homes, Town Houses, Condos, Old
Houses, Victorian Homes Below
Downtown Bozeman, Montana, one of the few remaining American towns boasting a plethora of key lifestyle ingredients: a major research university; an adjacent, challenging ski area; miles of hiking and biking trails; excellent public and private schools; world-class trout fishing; a small, but significant, international airport; remarkable golfing and outdoor recreation activities; exceptional, small-city dining and outstanding entertainment, and Bozeman Montana beer…all in proximity to downtown Bozeman, MT.
Downtown Bozeman Homes For Sale

: 319 South Willson:

Presently the

 

The Voss Inn, but the property could become a single-family, Bozeman home –

$995,000

– For More Information, Please Call Taunya Fagan

406.579.9683
Gorgeous, 1880's, historic Bozeman home three blocks from Downtown Bozeman. This Victorian home with romantic charm and character, stunning woodwork, grand parlors, dining room, and 6 bedroom suites, is sited on almost half an acre, fronting Bozeman's famed South Willson Avenue.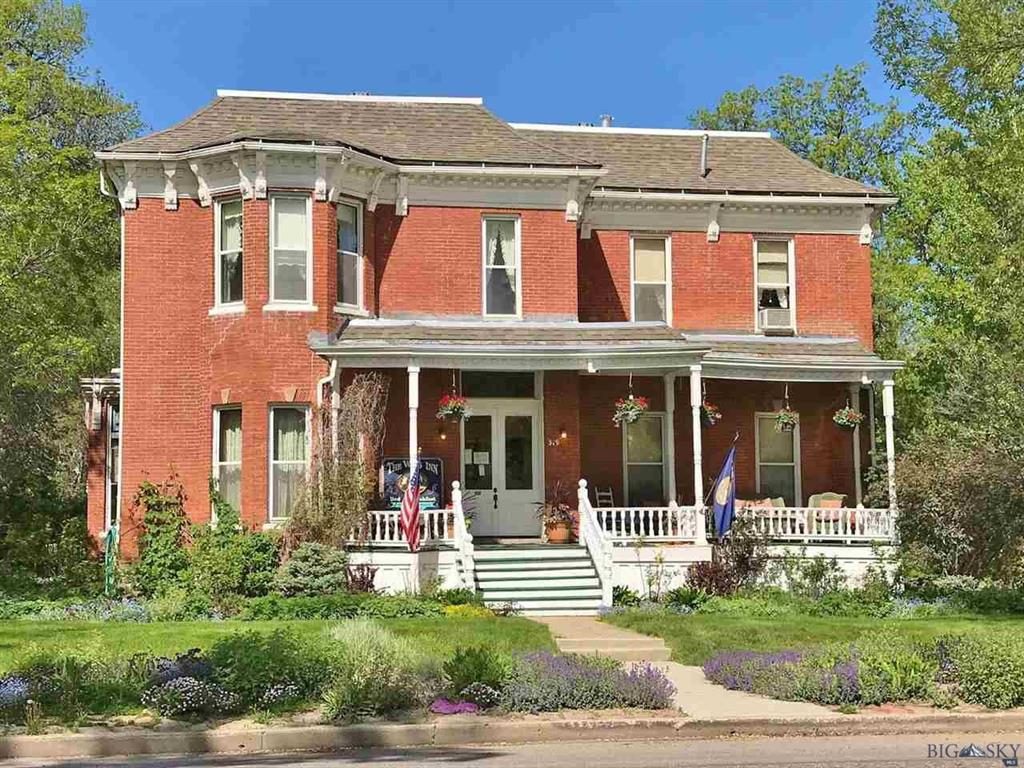 VOSS INN HISTORY: In 1890, Civil War veteran, Colonel Oliver P. Chisholm, bought this Downtown Bozeman property. After purchasing this downtown house, the Chisholm's enlarged the structure by approximately 40-50%, adding a ballroom, servant's quarters,  billiard room, and widow's walk.
In 1911, the Chisholm's sold the house. Through the following years, today's Voss Inn has had numerous uses, among them an apartment building and an MSU fraternity house.
In 1983, Ken and Ruthmary Tonn purchased the house with the idea of creating a bed and breakfast. Receiving an approval from Bozeman's City Commission and a grant from the Historical Society, Bozeman's first Bed and Breakfast (Montana's second Bed and Breakfast), opened on March 8, 1984.
Through the first five years, the Tonns diligently restored the building and successfully ran the Inn for five years. Through much hard work and perseverance the Voss Inn established an excellent reputation within both the Bozeman community and the Bed and Breakfast industry.
In May 1989, Ken and Ruthmary Tonn sold the Voss Inn to Bruce and Frankee Muller, continuing the hospitality tradition and maintaining the Inn's long-time reputation for excellence. They have completely redecorated both the Armstrong Room and the Alderson Parlor and have updated their collection of antiques with those more appropriate to the era. The new owners have created a stunning Victorian, perennial garden.
This downtown Bozeman Inn and home for sale is close to Bozeman's main corridor, with its schools, restaurants, art galleries, churches, and more.
---
Enjoy living in the heart of Bozeman's downtown and historic district! Enjoy life within walking distance of downtown Bozeman, Montana; stroll to downtown Bozeman Dining, shopping, even the Christmas parade! Find easy access to cycling and running trails; close to Bozeman schools, MSU, and Bozeman cultural activities!