Seller Tips for Selling Bozeman Montana Real Estate – Bozeman Real Estate Seller's Agent Taunya Fagan
Sometimes, selling your Bozeman home or property can be a demanding, tiring experience: Last-minute walk-throughs, compelling calls, price adjustments, unforeseen property repairs…all are concerning.
In the majority of cases it comes down to the subtle know-how of Taunya Fagan Bozeman MT Real Estate. By utilizing the knowledge of Taunya Fagan, many sellers have ensured a quick and profitable sale of their Bozeman homes. These tips are designed to give you the knowledge to avoid common Seller mistakes that may cost you time and money.
If you are not completely prepared for the Bozeman real estate selling process, you could end up losing months of hard work and your hard-earned money. 

A subtle change from a smooth and profitable transaction to a rough and costly one can occur overnight.
---
Having available
 cash is not always the most advantageous aspect of a Bozeman property transaction. Income level, tax benefits, and current tax legislation are all critical factors when considering purchase terms. Taunya Fagan is an expert at Montana property transactions and can lead you down the path that will give you the best yield.
Not Making Profit-Inducing Property Repairs
It often costs you more money to sell as is than to make repairs that will increase the value of your home. Even minor improvements will often yield as much as three to five times the repair cost at the time of sale. Taunya Fagan will point out what repairs will significantly increase the value of your home.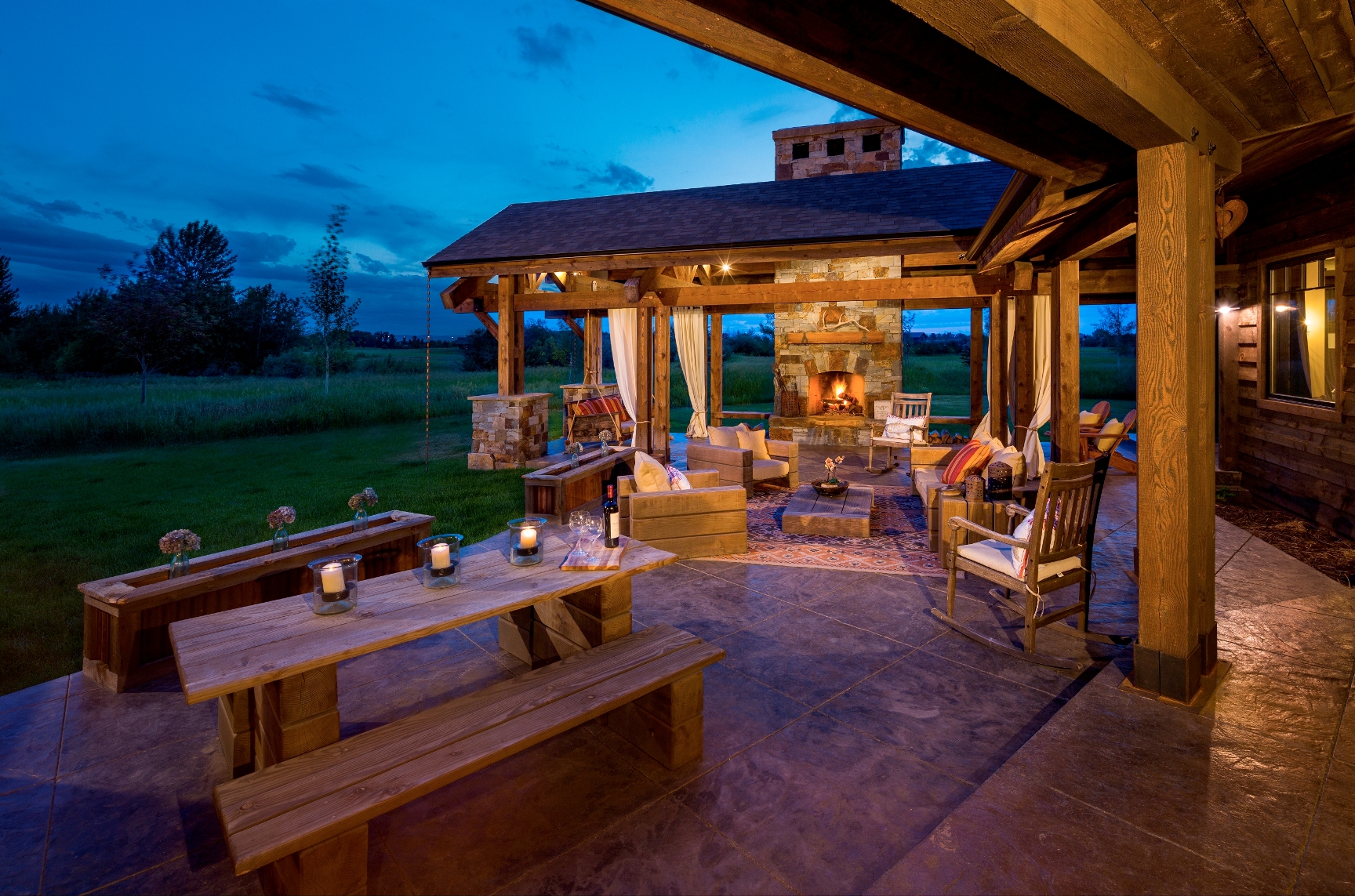 Seemingly small fix up jobs can have positive results. Make first impressions count.
Without a doubt, a visually appealing house will attract buyers, who can't help but respond to the "look and feel" of a home.
Take time to carefully prepare for showings. Don't forget the following:
Cut the grass
, remove any clutter from the yard
, trim hedges
, weed gardens
, wash steps, windows, railings, doors, etc
. Paint if needed, remove unnecessary clutter from garages.
Scrub, dust and fix up the works. Buyers will notice details. Get rid of the clutter, repair leaky faucets, wage war on dust and clean until your home shines. Small things can make a potential buyer walk away.
Shampoo carpets
, clean tubs, toilets and showers and hang fresh towels
. Oil squeaky doors
, fix things like broken hinges and light switches.
Providing Easy Access For Showings
Accessibility is a major key to Bozeman home-selling profitability. Appointment-only showings are the most restrictive, lock boxes are the least. However, there are certain considerations to take into account for showing availability; these are: your lifestyle, sale time frame, and your agent.
The more accessible your Bozeman home is, the better the odds a person will be willing to pay your asking price.
You never know if the prospect who couldn't get a viewing was the one who would have presented an offer and purchased. By developing a trusting relationship with Taunya Fagan, she will show the home with your best interest in mind. Heed these suggestions. As you prepare your home, don't rely solely on your own judgment. It's hard to be objective when you're the owner. Taunya Fagan will have helpful, professional home-selling tips on how to make your Southwest Montana home more marketable.
Nothing will turn a buyer away faster than a bad odor. Try to eliminate smoking, food and pet odors. And don't leave any clues. If potential buyers see a dog or an ashtray, they'll be on the lookout for smells and stains.
Turn on the lights. Open shades and draperies before a viewing. Open all doors inside home. Turn on inside and outside lights.
Let Potential Buyers "See" Themselves In Your Bozeman Home
Too many personal items can make viewers feel like they're intruding in someone else's home. Keep things clean and simple. Decorate in neutral colors.
Get Out Of The Property
When buyers view your home, they'll be more comfortable and spend more time if you're not there. If you must be present, be as unobtrusive as possible. Let your Bozeman real estate agent, Taunya Fagan do the work.
Pricing Too Low OR Pricing Too High
One critical reason to use Taunya Fagan Montana Real Estate is to ensure your property is priced appropriately for a speedy and profitable sale. If priced too high, your property will sit and may be considered a problem property. If priced too low, your property could cost you considerable profit. The SW Montana real estate market has subtle nuances and makes market changes that should be re-evaluated by Taunya regularly to help you maximize your return.
Relying Solely On Traditional Methods To Sell Your Home
Taunya Fagan is innovative and willing to offer new strategies of attracting home buyers and outperforms those who rely on traditional methods. With me, Taunya Fagan, you receive powerful advertising exposure, innovative lead generation, and lead accountability.
Market Timing AND Seasonal Selling
Just as a stock broker who continually follows the trends of the stock market, Taunya Fagan continually follows trends of the Bozeman homes market. I know if the market cycle is poised to net you the most money. Avoid believing that property sales are seasonal; property is always selling.
Refusing To Make Cosmetic Changes
The prospective home buyer's first impression is extremely important. Home sales have been lost to unkempt lawns, cluttered rooms, bad stains, unpleasant odors…all seemingly little things, but prospective buyers want a clean home. Imagine you were the home buyer and then clean your place from top to bottom.
Wasting Time With An Unqualified Bozeman Home Buyer
Taunya's responsibility is to screen a home-buyer's qualifications before your valuable time is compromised. By aligning yourself with Taunya Fagan, you eliminate negotiating with unqualified prospects.
I do not recommend you, yourself, place your property on the internet to sell unless you use a seasoned Bozeman Realtor®. I will find you buyers.
You Are Not Powerless To Make A Difference
Take an active role with Taunya to see what you can do to facilitate your sale. Networking with professional peers and personal friends often results in the sale of your Bozeman home. It's surprising how many homes are sold this way. Stay unemotional during real estate negotiations. Selling your SW Montana property can be emotionally charged, but don't let that stand in the way of making a deal. Have a business-like attitude during the negotiating process.
Not All Bozeman MT Realtors®, Brokers, Or Agents Are The Same
With all the intricate details and critical decisions you will make concerning your Montana home sale, shouldn't you rely on Taunya Fagan? Your home sale is a time-consuming, tiring, and stressful process. Let Taunya Fagan spend her time, energy, and proven sales ability to maximize your profit...Taunya Fagan is an experienced real estate professional giving you the advantage…®
---
MONTANA REAL ESTATE REPORTS