SW Montana Luxury Real Estate
Montana Luxury Home, Condo, Townhome Market Update
Bozeman Luxury Real Estate Listings – Belgrade Montana Real Estate Listings – Big Sky Real Estate Listings – Gallatin Gateway Real Estate Listings – Livingston Montana Real Estate Listings – Manhattan MT Real Estate Listings – Three Forks Montana Real Estate Listings
Q4 2022 Update, Montana Luxury Residential Real Estate

 (over $1,000,000)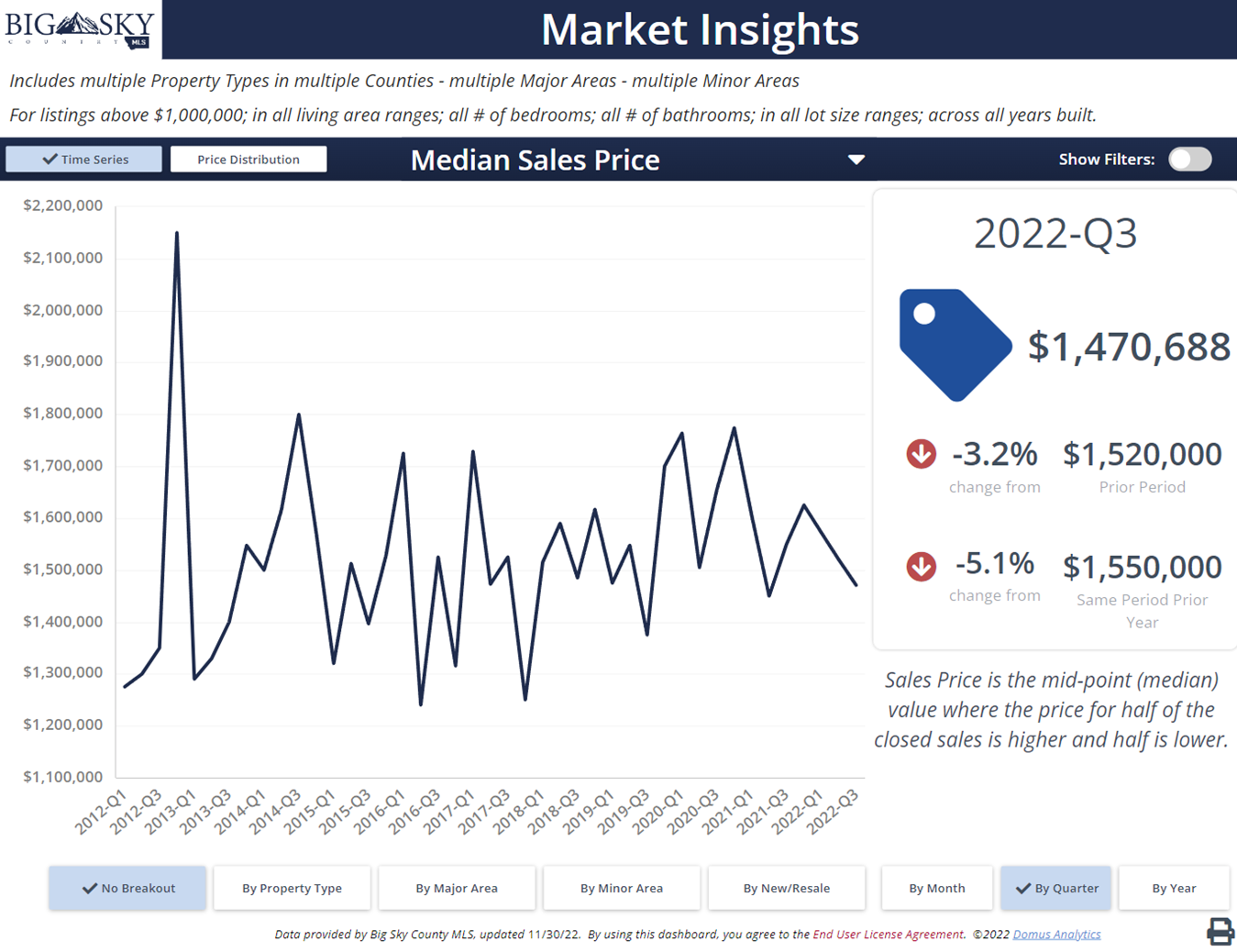 Chart 1: Q4 2022, median price for homes, condos, and townhomes is declining.
In Q4 2022, the luxury residential price is $1,470,688.
Q4 2021, median price for luxury was $1,625,000.
In Q4 2020, median sales price was $1,774,000
Chart 2: Today, in Q4 2022, there are 555 luxury listings, a ⇑ 302 or ⇑ 119.4% increase in the number of Montana luxury residential dwellings for sale compared to Q4 2021 (253).
In Q4 2020 there were 264 luxury listings (homes, condos, townhouses over $1,000,000) in SW Montana.
Today, our luxury environment is moving toward a buyer's market but selling remain competitive.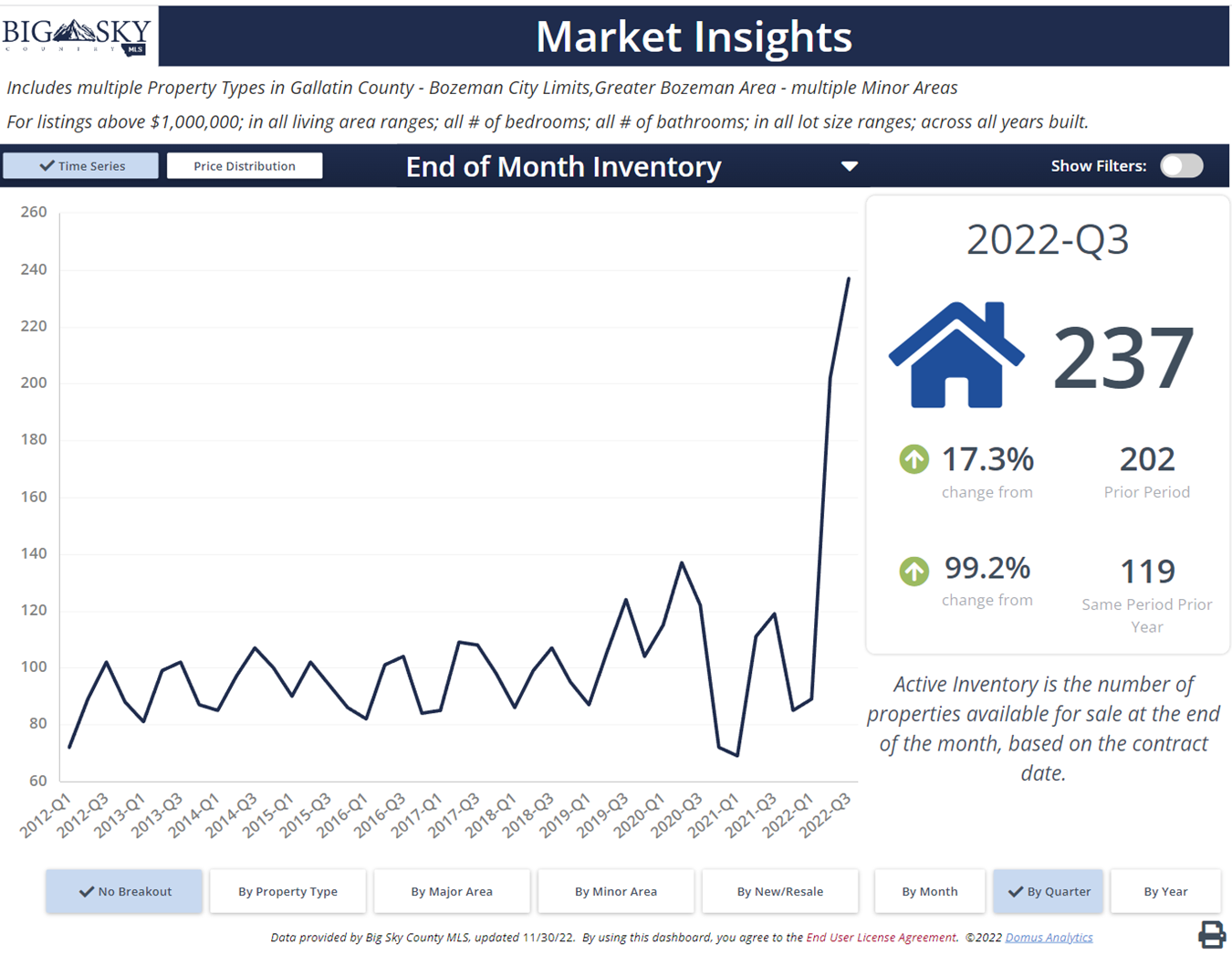 New Luxury Listings
The number of luxury listings new to the market has risen dramatically since Q4 2021.
In Q4 2022, there are 304 new listings.
In Q4 2021, there were 145 new listings, and in Q4 2020, 125.
Pending Luxury Sales
Ironically, in Q4 2022 there are 157 pending sales.
In Q4 2021, there were 139 pending, and in Q4 2020 there were 129.
Bozeman REALTOR®, Taunya Fagan has a proven record helping clients buy and sell Montana luxury real estate, from Montana luxury homes and residential properties to Montana luxury ranches and land.
US Luxury Trivia: Where in the United States will you find the wildest AND most expensive hotel in the nation? At The Ranch at Rock Creek Montana!
Taunya Fagan Bozeman Luxury Real Estate – Boutique Luxury @ ESTATE House, giving you the advantage – 406.579.9683