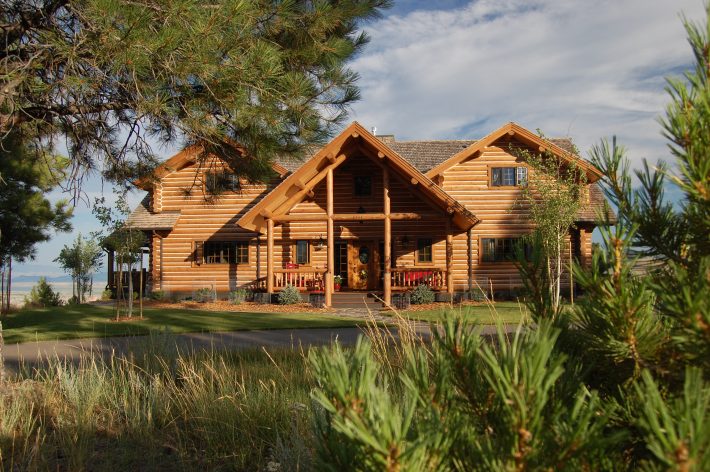 Montana Log Homes For Sale and Luxury Montana Cabins
Log Cabins and Log Homes For Sale Near Bozeman, MT
SW Montana offers marvelous rural settings for your Montana log home, with proximity to fishing on the Gallatin and Madison Rivers, great schools, dining and shopping in downtown Bozeman, skiing Big Sky or Bridger Bowl, and many other indoor and outdoor recreational activities…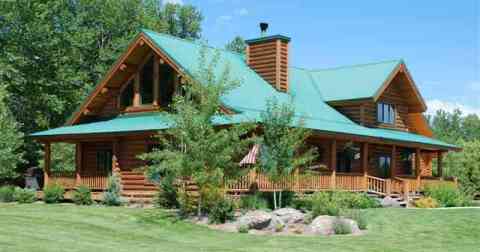 About Early Log Structures
Because of their naturally rustic look, Montana log cabins tend to fit better into the natural land than do conventional houses.
It is reported that an extant Russian log home is approximately 1,700 years old, indicating log cabins can last many lifetimes if well-maintained!
A natural property of logs, or any wood for that matter, is its "thermal mass," which helps a log naturally absorb and retain heat energy, ensuring interior temperatures are comfortable in both hot and cold climates.
Montana Log homes are generally built from conifers–softwoods–whose R-value of ~1.4/inch is twice that of hardwoods, about .7/inch.
Supposedly, the first log home in the US was publicly recorded in 1662 in Maryland.
View one of the oldest (1864) Montana log cabins
For more information on Montana log homes for sale, please call Taunya Fagan, 406.579.9683
Taunya Fagan Real Estate, Boutique Luxury @ ESTATE House, 3960 Valley Commons Drive, Suite 1, Bozeman, MT 59715