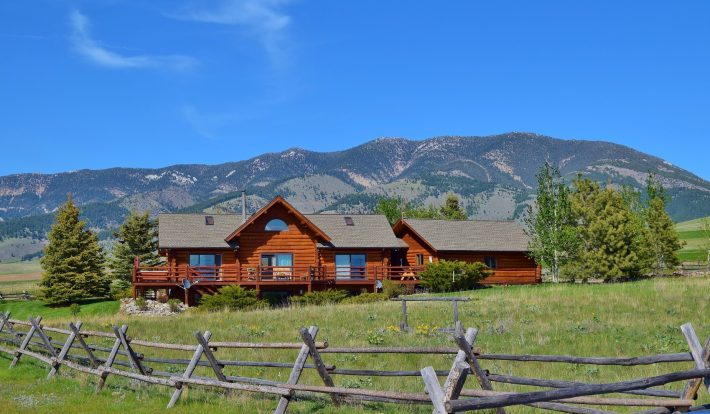 Bozeman Log Cabins For Sale, Luxury Bozeman Montana Log Homes Below
Some Benefits of Owning a Log Cabin or Log Home in Bozeman, Montana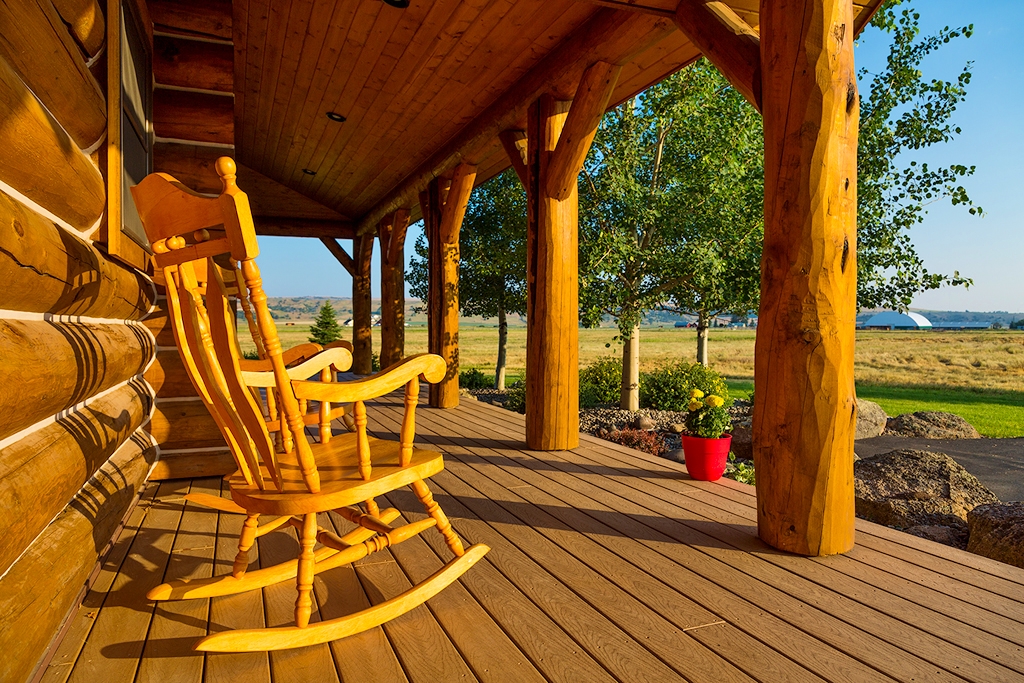 Log homes can be constructed to be up to 20% more energy-efficient than a "stick-built" home."
Often, log dwellings are quieter than conventional homes: external sound transmission is lowered because of the round shape and mass of a log, both of which serve to deflect sound.
Timber is a renewable resource; harvesters often buy and cut standing dead timber because it is inexpensive compared to living timber or they purchase timber from sustainable forests, a sophisticated, timber-management system, ensuring the forester replaces harvested timber with new growth for future generations to harvest.
It is reported that an extant Russian log home is approximately 1,700 years old, indicating log cabins can last many lifetimes if well-maintained!
Because of their naturally rustic look, log cabins tend to fit better into the natural land than do conventional houses.
A natural property of logs, or any wood for that matter, is "thermal mass," which helps a log naturally absorb and retain heat energy, ensuring interior temperatures are comfortable in both hot and cold climates.
Log homes are generally built from conifers–softwoods–whose R-value of ~1.4/inch is twice that of hardwoods, about .7/inch.
Paper on Energy Performance of Log Homes or Use the NAHB Log Home Library
All Bozeman Log Cabins and Bozeman Log Homes For Sale Below
Because Bozeman has become a highly-sought after Montana log home market, there exist a dearth of Bozeman log homes for sale…
Taunya Fagan Christie's International Real Estate – PureWest Bozeman Luxury Real Estate, giving you the advantage… 1612 West Main Street, Bozeman, Montana 59715 – 406.579.9683
 

  All information contained herein is derived from sources deemed reliable, however, is not guaranteed by Christie's International Real Estate, Managing Broker, Agents or Sellers. Offering is subject to error, omissions, prior sales, price change or withdrawal without notice and approval of purchase by Seller. We urge independent verification of each and every item submitted, to the satisfaction of any prospective purchaser. 2015 – 2017 ©Copyright Taunya Fagan Montana Real Estate. All rights reserved. An independently owned and operated member of Christie's International Real Estate. Equal Housing Opportunity.