Downtown Bozeman Modern History
Bozeman, the seat of Gallatin County, is an ever-evolving cow-town, college environment–home to Montana State University–and commercial hub for surrounding towns in Montana's Gallatin County. Downtown Bozeman's twenty, pedestrian-friendly blocks attract citizens to a profusion of things to do like art and food walks; annual parades; live theater; on-street, summer music events, and much more.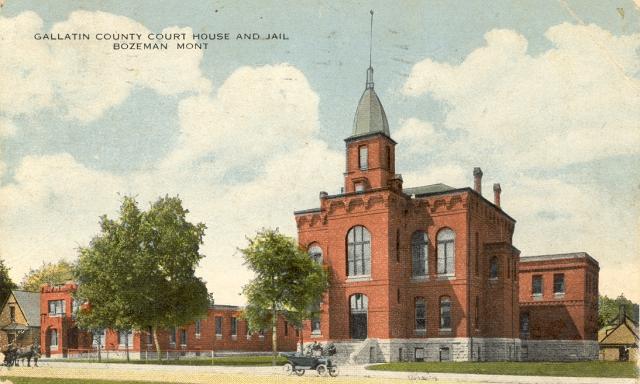 Bozeman's downtown also offers professional firms; art, jewelry, book, coffee, clothing stores; many types of restaurants and breweries; governmental agencies like the post office, library, city hall, police facility, fire house, courthouse, and schools.
Downtown Bozeman Historical Buildings
Now gone, the first Gallatin County Courthouse was designed by B & FW Vreeland in 1880 and included a jail. During Franklin Roosevelt's era of the New Deal, 1933-1938, structures such as the Gallatin County High School (now replaced), designed by the architect, Fred Willson, exhibited a fine example of the Art Moderne style. Also designed by Willson is the present Gallatin County Courthouse, stylized in Art Deco Classicism. More downtown Bozeman history.