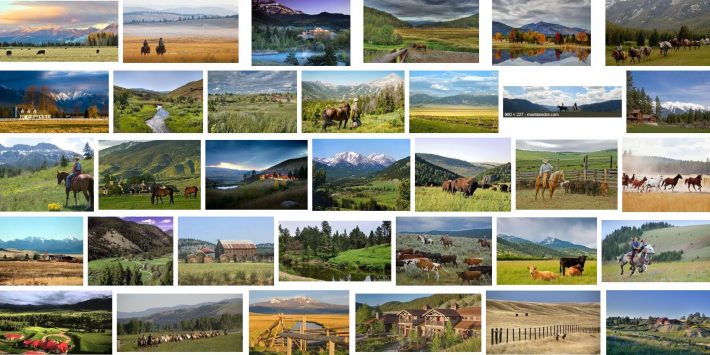 Montana Ranches For Sale Listings Under $700,00 Below
Farm and ranch; cattle and horse ranches; live water ranches; agricultural property; dry-land farms, acreage for pastures and grazing.
With the ever-increasing desire of independent-minded people to escape cities, even small ranches under $700,000 will continue to attract free-spirited, savvy investors, and if properly managed, a Montana ranch may increase in value as the price of Montana ranches rises.
Montana ranches offer the possibility of profit compared to similar-sized raw tracts of property in Montana. Montana ranches and land can be managed to make a profit. It takes a good manager and adequate resources, including good pasture and grazing acreage, water volume and water rights, specialized equipment, reliable workers and plenty of time…and during lean years, cash.
And don't forget that Montana ranches can be leased out to be run by professional ranchers.
Throughout the State, you can often find world-class Montana skiing, fly fishing, sporting and cultural activities, including night-life, commercial amenities, and other recreational opportunities.
Southwest Montana Ranches For Sale Listings Under $700,000