Bozeman News Stories Through The Years
Bozeman's Second High School Opened Fall 2020
In May 2017, the Board of the Bozeman Schools unanimously approved the architects' and engineers' 143-page schematic/preliminary design for the new, 1500 student, 304,000 sf high school in Bozeman, located at 4455 Annie Street. The $93M, "Bozeman Gallatin High School," which will be constructed with green building aspects, is slated to open Fall 2020.  More On The New Bozeman High School.
---
Bozeman's High School Ranking in US, 2016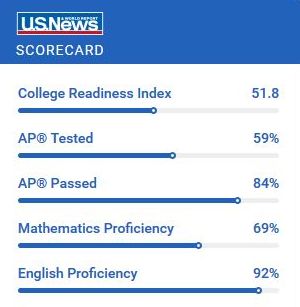 According to US News & World Report, Bozeman High School was ranked 2nd of Montana's High Schools in 2016 and was number 623 of the more than 21,000 high schools in the United States.
Bozeman High School's Advanced Placement participation rate was 59%
According to US News & World Report, US schools are ranked based on their performance on state-required tests and how well they prepare students for college."
---
Killer Parasite Found In Both The Yellowstone And Jefferson Rivers, Summer 2016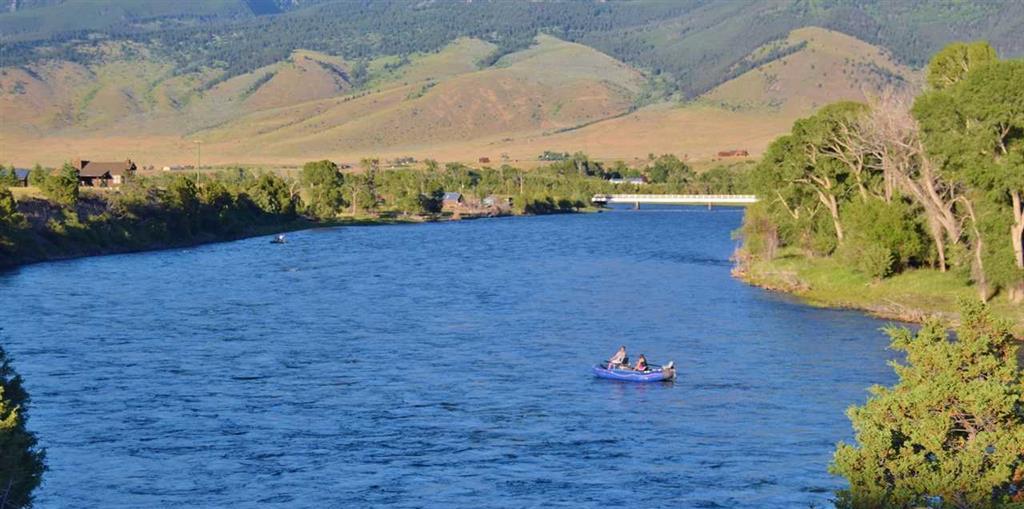 Whitefish tissue samples taken from the Yellowstone and  Jefferson Rivers, and sent to a Bozeman health lab, indicated the parasite, Tetracalsula bryosalmonae, was causing proliferative kidney disease.
FWP crews gathered samples from the Madison, Gallatin, East Gallatin, Missouri, Smith, and Big Horn rivers.
Fish are more susceptible to Tetracalsula bryosalmonae when rivers are very warm or run low, conditions not unusual in Montana's mid-late summer months. By Spring 2017, the parasite was gone.
---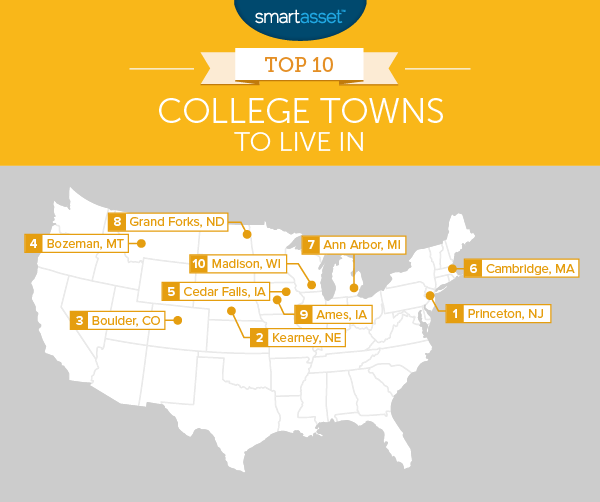 Bozeman, 2015, Home To Montana State University (MSU), Voted #4 Best College Towns To Live In and #9 Best And Worst College Cities And Towns
Bozeman is the perfect college town for those who love the great outdoors and is only 90 miles north of Yellowstone National Park. Close to some of North America's top fly fishing streams and its largest ski area, Big Sky Resort, Bozeman, MT has a thriving economy and an unemployment level below 3%.
---
Bozeman Creek Committee, 2012
To address the future of Bozeman's urban waterway, especially the portion that flows from Goldenstein Road through downtown Bozeman, Montana, the Bozeman Creek Committee was created.
Beginning high in Bozeman's Gallatin Mountains, south of the city, and flowing out of Sourdough Canyon, "the top eight miles [of Bozeman Creek] are in good shape," said Gary Weiner, on loan from the National Park Service's Rivers, Trails and Conservation Assistance Program. "It's really only when the creek hits the [Gallatin] valley floor and hits the residential areas where the issues become severe."
---
Bozeman Explosion – History Bozeman's Natural Gas Explosion, March 5, 2009
March 5, 2009: "When we say gone, we mean gone," said Montana Governor, Brian Schweitzer.
March 5, 2009: "It literally looks like a bomb went off downtown," said Assistant City Manager Chuck Winn when describing the scene.
March 5, 2009: "I've never seen anything like this in my life," Senator Jon Tester stated. "I don't care if I ever see it again. It's just unbelievable – that five businesses in the middle of the city were there one minute and gone the next."
March 6, 2009: The morning after the natural gas explosion, "Bozeman awoke…still, white and blissfully snow-laden after some long-awaited 16-inches overnight. Bozeman, like me, likely slept that night with a sigh in its heart, truly understanding that a moment can change everything, and feeling more compassion for our community," wrote Lucia Stewart of NewWest.net about the Bozeman Explosion.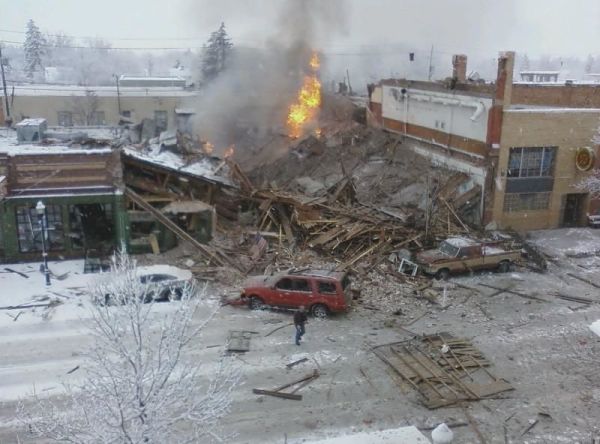 March 8, 2009: "We understand that a lot of the documentation that usually is needed doesn't exist. I don't consider these businesses small, they are an influential part of our community," said State Representative JP Pomnichowski. "But, the Small Business Administration is working on access to loans almost immediately. I am hoping that the loans will be available sometime in the next week."
March 13, 2009: "My thoughts and prayers go out to the friends and families of everyone impacted by yesterday's events.  I stand ready to work with Max, Jon and folks in the Bozeman community to help in any way I can," stated US Congressman Denny Rehberg.
March 27, 2009: "I've seen with my own eyes the devastation these two disasters caused," said Tester who toured each site shortly after the events occurred. "On behalf of all Montanans, I thank the folks at SBA (Small Business Administration) for rushing this aid to our Main Street businesses in our hour of need."
March 27, 2009: Greg Donaldson, owner of Express Employment Professionals: "I sat at this window (across the street from the explosion) when the blast happened," he said. "I flinched and hit the floor. There were things literally flying at my window in my view."
March 11, 2009: The body of a woman recovered from a devastating natural gas explosion that rocked downtown Bozeman last week has been identified as Tara Reistad Bowman, 36, of Bozeman. Ms. Bowman's body has been positively identified by dental records, according to the Gallatin County Sheriff's Department…. A long-time friend of the family described Mrs. Bowman "as the most genuine, positive person who was the nucleus of her family. She said anyone who met her came away marveling at her energy and her gorgeous smile."
Friday, March 13, 2009: Bozeman Fire Chief, Jason Shrauger stated, "a two-inch diameter NorthWestern Energy gas service line between the main gas line explosion and the Montana Trails Gallery meter is the cause of the devastating Bozeman gas explosion that shocked downtown Bozeman…." Authorities say their investigation revealed that numerous witnesses smelled gas in the hours before the explosion, however no one called 911.
Thursday, March 19, 2009: City of Bozeman, Montana officials are confident removal of Main Street debris remaining from the recent gas explosion of Boodles Restaurant, LillyLu Children's Store, Montana Trails Gallery, the Pickle Barrel, the American Legion Hall, the Rocking R Bar, and four apartments will begin today or tomorrow. Last week Main Street's south side was reopened to traffic but Main Street's sidewalk and north side remain closed to westbound traffic due to the remains of the large rubble pile.
Monday, March 23, 2009: NorthWestern Energy has created a website, Bozeman Recovery (no longer operating), which…"is dedicated to keeping you informed about our activities associated with the recent tragic explosion in Downtown Bozeman and the ongoing investigation." NorthWestern also states, "We will continue to work side-by-side with the affected businesses and the city of Bozeman to restore the downtown area to good economic health as soon as possible." Eighty people lost their jobs and a total of 91 employees in the area of the Bozeman blast were directly impacted, not to mention the thousands of Gallatin County and Montana residents, and the thousands of tourists and visitors who loved and patronized these businesses.
April 3, 2009: Bozeman explosion costs City $276,000, according to City of Bozeman Finance Director, Anna Rosenberry, who recently wrote that Bozeman "…will be seeking reimbursement from Northwestern Energy…so that Bozeman's general taxpayers don't have to foot the bill…" The cost will inevitably climb as the cleanup effort progresses and other costs are calculated, such as use of Bozeman City Hall, communication, on-going monitoring of the site, etc.
$183,000 in salary and overtime costs for Bozeman firefighters, Bozeman policemen, and other Bozeman City employees.
$70,000 for more than 200 pieces of equipment used, including fire engines, police cars, street  sweepers, city vehicles, generators, etc.
$23,000 in delivering 4.7 million gallons of water onto the explosion's fire.
May 30, 2009: According to the Bozeman Daily Chronicle, the pile of rubble that still remains at the Bozeman gas explosion site where several buildings on Bozeman, Montana's East Main Street were razed by a natural gas explosion in March of 2009 is transitioning "from a destruction site to a construction site," according to the Downtown Bozeman Partnership's Executive Director, Chris Naumann. The four owners of the five destroyed Bozeman buildings, Boodles; Montana Trails; the American Legion Hall; LilyLu; and the Rocking R Bar, have hired Bozeman's Montana Ready Mix to clear the site.
June 17, 2009 found a Montana Ready Mix cleanup crew working behind a tall black curtain at the rubble site of the March 5, 2009 downtown Bozeman explosion, which killed one and leveled half a block of downtown Bozeman, Montana. It's taken more than three months of investigation and intense controversy for all involved, including various insurance companies, Northwest Energy, the City of Bozeman, and Downtown Bozeman business owners, to conclude it's time for the painful and arduous cleanup of this portion of Bozeman's unique downtown and historical business corridor.
July 10, 2009: The three week site cleanup of the downtown Bozeman natural gas explosion, March 5, 2009, has been finished leaving an empty hole. Montana Redi-Mix Operations Manager, Dave Mize, stated that Monday, July 13, 2009 is the day the Bozeman Explosion site would be ready for new construction. Mize also stated his workers were amazed at Bozeman's community support.
Eleven Months Later…
February 3, 2010: Eleven months after the Bozeman, Montana explosion tore through downtown Bozeman's east end, two Bozeman businessmen submitted plans to build a new two- or three-story structure, which would fill more than 50% of the gaping hole. Owners, Ralph Ferraro and Mike Hope, planned to name the new building, at 209 to 219 E. Main Street, the "F&H Building." their timeline stated, ground-breaking would take place around June 1, 2010. (Today, in the fall of 2015, the Businesses are doing well.)
---
Bozeman Student Is 3M Discovery Top Young Scientist, 2009
Bozeman High School student Marina Dimitriov given highest honor of America's top young scientist. Qualifying for the competition when Marina was an eighth grader at Bozeman's Sacajawea Middle School, she was then recently flown to New York, NY to take part in the  Discovery Education 3M Young Scientist Challenge. Not only is she now considered America's top young scientist, Marina Dimitriov will receive a $50,000 U.S. Savings Bond.