Bozeman Montana Housing Resources, Local To National
Bozeman, Montana Housing Programs Available to Qualified Residents of Bozeman, Gallatin Valley, and Greater Montana.
American family Funds and The Dove Foundation Provides down payment and closing cost assistance to those approved for FHA or conventional loans. A mortgage lender must qualify borrowers for a loan.

Family Promise of Gallatin Valley serves homeless children and their families in an effort to help qualified families achieve self-sufficiency. To this end, FPGV advocates for families and the services families need.
FPGV fosters partnerships between families and businesses and organizations in Bozeman's Gallatin Valley. Among other programs, FPGV offers a transitional housing program for qualified families.
Fannie Mae Expanded Approval with Timely Payment Rewards is a an option in Fannie Mae's Desktop Underwriter automated underwriting system that allows lenders to take a more comprehensive view of a borrower's credit-worthiness.
As a result, lenders can offer mortgage loans to many borrowers who previously were unable to receive conventional financing. Expanded Approval helps borrowers with less-than-perfect credit buy the home they need at a competitive interest rate.
The Timely Payment Rewards feature rewards qualifying borrowers with an interest rate reduction of up to one percent after making timely mortgage payments for a consecutive 24-month period within the first four years, thus qualifying them for a one-time interest rate reduction. However, if your credit is good, you may qualify up-front for a lower interest rate.
Energy Efficient FHA Mortgage Insurance is a is a no down payment FHA program for energy efficient homes. This program seeks to help achieve national energy-efficiency goals, reduce pollution and provide better housing for people who might not otherwise be able to afford it.
The program provides mortgage insurance for a person to purchase or refinance a principal residence and incorporate the costs of the energy efficient improvements into the mortgage. The loan is funded by a participating FHA-approved lending institution. FHA does not provide loans.
FHA Loan is a offers a standard fixed-rate loan for 1- to 4-family owner-occupied houses and only requires a minimum down payment of 3% from the borrower. This loan permits 100% of closing costs to be a gift from a relative, non-profit organization, or government agency.
Insurance on FHA mortgages are often rolled into the total monthly payment at 0.5 percent of the total loan amount, which is roughly half of the price of mortgage insurance on a conventional loan.
HRDC – Human Resource Development Council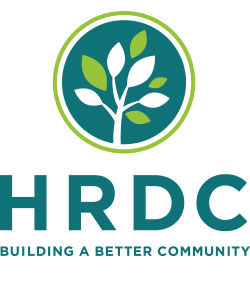 According to HRDC, their "housing initiative works across all levels of housing security, from homelessness to home ownership.
Our housing programs work to ensure that every member of our community can afford to have and preserve place to call home, whether it is in the form of emergency shelter, transitional housing, affordable rentals, rental subsidies, down payment assistance, home buyer education and counseling, or foreclosure prevention."
Provides a 50% discount on HUD homes with as little as a $100 down payment. This program is specifically for firefighters, medical technicians, police officers, and teachers/faculty in grades K-12.
A government-sponsored program designed to allow owner-occupants to obtain one loan for the purchase of a house in need of repair work. Loan includes funds for rehabilitation work.
The Montana Emergency Rental Assistance program serves Montanans who have lost household income as a direct or indirect result of the COVID-19 pandemic and have housing instability.
Renters can receive a monthly maximum of $2,200 for past due and future rent payments, up to $300 for past due and future utilities including gas and electric, and $50 per month for internet. Households can receive assistance for rent and utility bills dating back to April 1, 2020.
Montana MoFi (formerly Montana CDC) helps qualified borrowers build a stable future through home ownership. Mission Statement: Montana &

Idaho MoFi mission is to provide financing and consulting services that transform the lives of individuals and strengthen community prosperity.
VA Direct Home Loans for Native American Veterans Living on Trust Lands provides direct home loans to eligible Native American Veterans to finance the purchase, construction, or improvement of homes on Federal Trust Land, or to refinance a prior NADL to reduce the interest rate.
A loan that provides low- and very low-income applicants with 100% financing with no private mortgage insurance. Applicants must qualify through a local Rural Development office.
Applicants may obtain financing to purchase an existing dwelling, purchase a site and construct a dwelling, or purchase newly constructed dwellings located in rural areas. This program may also pay a portion of the mortgage interest, based on income.
A program intended to serve individuals with home repair needs. This program can provide either a grant or a loan to homeowners. Funds can only be used to remove health and safety hazards or to provide accessibility in the home.
A program in which the Veteran's Administration (VA) is authorized to guarantee loans to eligible veterans to build a house in which the veteran will live. The no down payment loan may include simultaneous purchase of the land on which the residence is situated or will be situated.
---
BOZEMAN REAL ESTATE REPORTS