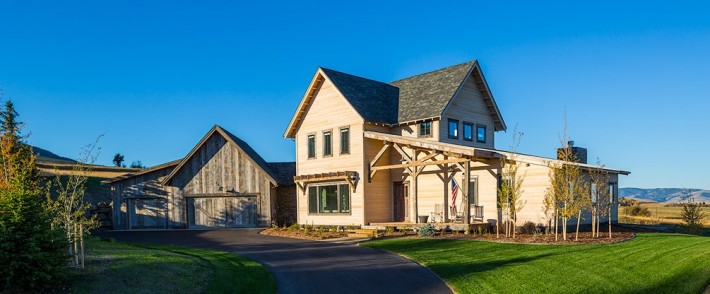 Bozeman Luxury Homes For Sale – Listings & Market Report Below
Taunya Fagan @ ESTATE House, A Top Bozeman Luxury Real Estate Agent
The Number of Bozeman luxury homes for sale (above $700,000) inside and outside the City of Bozeman, Montana and on large parcels or in subdivisions, is around 140 and Median Sales Prices are hovering between $800,000 (inside City) and $925,000 (outside City). Details below.
Bozeman Luxury Homes: Over 175 Listings
Almost 50% of Gen X luxury buyers wanted a suburban setting with a detached house, ~35% a pool, ~35% a smart house. The Gen X luxury residential buyer also wanted specialty rooms, room for visitors/family, proximity to entertainment and dining, recreational opportunities close by, and more.
Update, Fall 2019,

Bozeman Luxury Homes, including

 

Condos and Townhomes.
Median luxury home prices inside Bozeman's city limits, including condos and townhouses, is about $795,000.
Outside Bozeman city limits, median luxury sales prices are about $915,000.
Presently, in Q4, 2019, prices for residential luxury properties inside and outside Bozeman city limits are flattening.
The luxury homes available inside Bozeman city limits is ~40. Since early 2017, the number has been slowly ticking upward.
Bozeman's luxury home supply outside the city limits has been dropping since late 2017 to about 100, in Q4 2019.
Some of the popular Bozeman luxury home subdivision areas include:
Downtown: Historic Willson Street, The Village Downtown
Northside: Autumn Ridge, Bridger Canyon, The Homestead, Jackson Creek, Kelly Canyon, Manley Meadows, Old River Farm, Spain Bridge Meadows, Springhill Reserve, Summer Ridge
Southside: Gardiner Park, Oak Springs, Northridge Ranch, Saddle Ridge, Sourdough Ridge, Sundance Springs, West Meadows
Eastside: Bear Canyon, Eagle Rock Reserve, Painted Hills, Trail Creek, Triple Tree, Wylie Creek Ranch
Westside: Black Bull, Gallatin River Preserve, Green Hills Ranch, Montana Ranch, Westlake Park
Taunya Fagan Bozeman Luxury Real Estate – ESTATE House, giving you the advantage… 3960 Valley Commons Drive, Suite 1, Bozeman, Montana 59715 – 406.579.9683