Montana Luxury Log Homes For Sale Below
Luxury Log Cabins and Log Homes in Montana
Experts speculate that the first log structure was built during the Bronze Age–3300 BC to 1200 BC–somewhere in Northern Europe, perhaps modern-day Germany, Scandinavia, or Russia.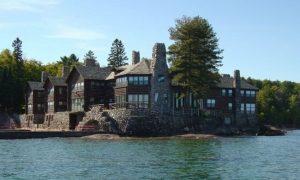 Settlers coming to America from Europe brought their log-building skills and techniques with them.
They used North America's abundant conifers to craft logs for which they constructed homes, animal and crop shelters, barns, outhouses, commercial structures, etc.
World's largest luxury log home is the 50-room, 26,000 sf Granot Loma Lodge on Lake Superior, Northern Michigan.
Remember Lincoln Logs? They were created by architect, Frank Lloyd-Wright's son, John Lloyd-Wright.
United States Presidents Born or Raised in a Log Cabin
| | | | | |
| --- | --- | --- | --- | --- |
| Andrew Jackson | James Polk | Millard Fillmore | James Buchanan | Ulysses S. Grant |
| William Henry Harrison | Zachary Taylor | Franklin Pierce | Abraham Lincoln | James Garfield |
Montana Luxury Log Homes For Sale (above $700,000) (below $700,000)
Taunya Fagan Bozeman Luxury Real Estate, 3960 Valley Commons Drive, Suite 1, Bozeman, Montana 59718 – Phone 406.579.9683