10 Fun Things To Do At Home In Bozeman
With kids or Without Kids
Here are some things to do at home in Bozeman for both young and old.
---
1. Take online courses at MSU or from the Bozeman Library  and for all ages from the University of Montana, the Montana Digital Academy (MTDA), which offers Montana schools and students online educational courses. MTDA puts no limits on learning.
2. Free, online TV and best online streaming services.
3. Visit the South Carolina Aquarium on-line!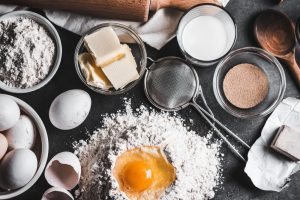 4. Do or teach yourself how to cook or bake…include the kids, too.
5. Get artistic: cut out photos from newspapers and magazines and make collages. Make paint and then go to work painting!
6. Read…imagine that. Here are some of the best books for children and best books for adults.
7. Do some acting or listen to plays online: find a play at Drama Online. More plays and stories at New Musicals Inc.
8. Set up the tent or build a blanket and pillow fort with the kids and then camp for the night(s)…just don't start any fires on the living room floor!
9. Literally make music with various pots and pans; metal or wooden spoons, knives, and forks; cups, paper towel tubes, stretched rubber bands, plastic tubs, combs, etc.
10. Play indoor games to burn off energy: Hide-N-Seek, pillowcase hop, sock bean bag throw, try a science experiment, human-powered wheelbarrow races, obstacle course, indoor bowling, tape shapes on floor: jump from one to another, make paper airplanes, go on a treasure hunt.
And of course, everyone has a game or two, so pull out the good old games like Monopoly, Pictionary, cards, Scrabble, Yahtzee, Clue, Battleship…make your own Twister.
Don't get bored indoors. Do something constructive today!